Tiger Woods Speaks Out From His Hospital Bed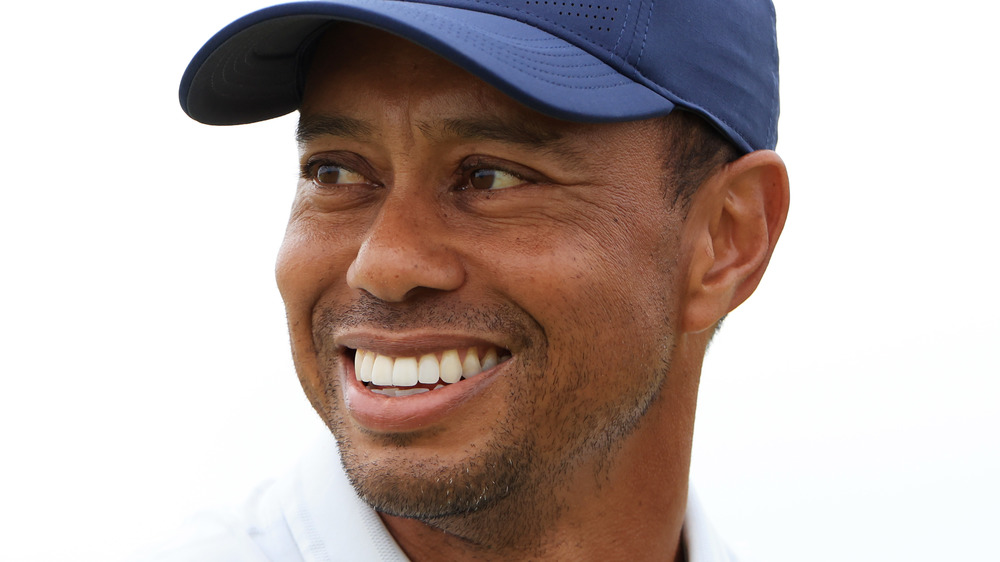 Tom Pennington/Getty Images
Tiger Woods has spoken out for the first time since he was badly injured in a car accident on Feb. 23, 2021. The pro golfer had to be removed from his vehicle by emergency services after it rolled over while he was driving solo in California, after which he was taken to undergo emergency surgery by ambulance.
In a statement shared to his Twitter account a few hours after the accident, it was confirmed that he'd sustained multiple injuries to his leg, ankle, and foot. Woods had a rod put into his tibia and had screws and pins inserted into his foot and ankle.
Woods has been receiving plenty of support from famous faces and those closest to him since the incident. His girlfriend Erica Herman and caddie, Joe LaCava, were spotted paying him a visit at Harbor-UCLA Medical Center on Feb. 24, 2021, before another social media statement posted on Feb. 27, 2021, confirmed he was moved to Cedars-Sinai Medical Center for "follow-up procedures."
Woods has since broken his silence, tweeting from his hospital bed. Read on to find out what he said.
Tiger Woods is 'touched' by all the support from fellow golfers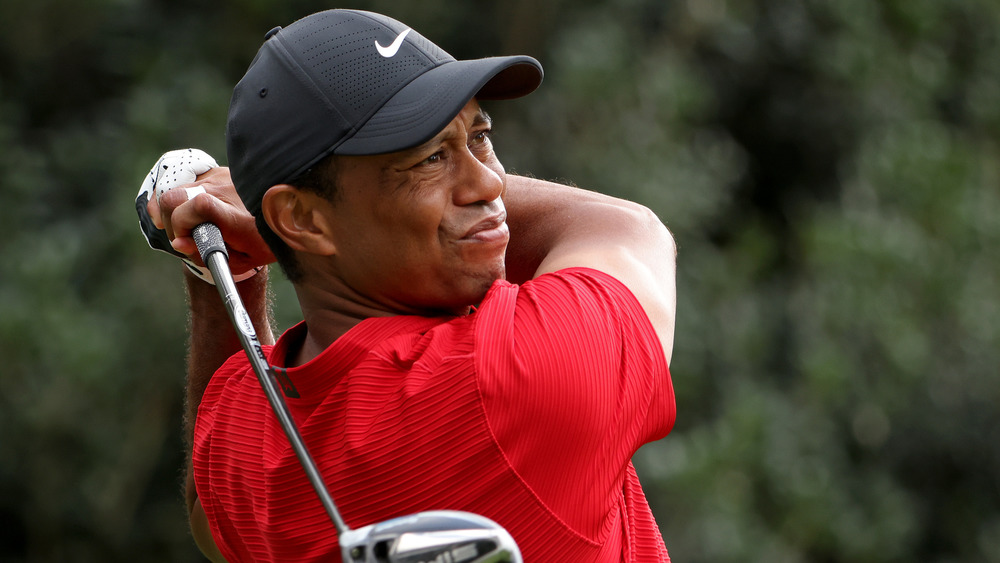 Jamie Squire/Getty Images
Tiger Woods took to Twitter on Feb. 28, 2021, five days after the crash, to acknowledge his fellow golfers who showed their support for him by wearing red and black clothing while competing in tournaments. "It is hard to explain how touching today was when I turned on the tv and saw all the red shirts," he wrote. "To every golfer and every fan, you are truly helping me get through this tough time."
As reported by BBC, plenty of big names sported the colors in a show of solidarity, among those Rory McIlroy, Tommy Fleetwood, and Patrick Reed. They rocked the clothing choice during the final rounds of the WGC-Workday Championship in Florida.
Annika Sorenstam wore red and black while she competed in the LPGA's Gainbridge Championship, while Phil Mickelson showed support in Arizona during a PGA Tour Champions event. PGA Tour Communications tweeted a shot of maintenance staff sporting red tops and black pants at the Puerto Rico Open, while Tony Finau also shared a photo of himself to his Twitter account in a similar ensemble alongside red and black circles and a tiger emoji.
Why did Tiger Woods' peers wear red and black?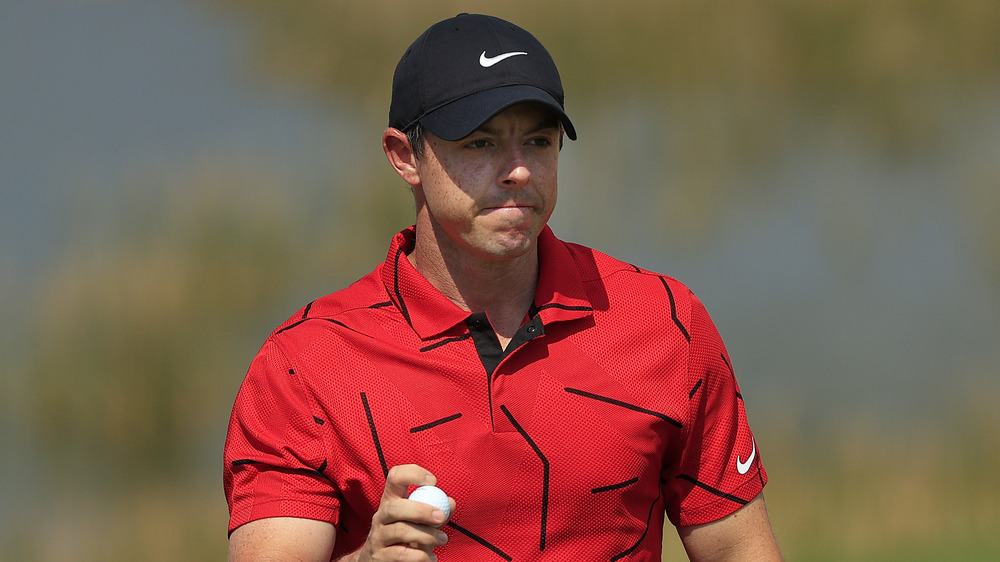 Sam Greenwood/Getty Images
Plenty of Tiger Woods' golf peers sported red and black clothing to show their support because they're the colors Woods tends to wear while on the green. Speaking of the decision, Rory McIlroy (pictured above) opened up about how beloved Woods is in the golf community. "I guess for us it's just a gesture to let him know that we're thinking about him and we're rooting for him," he said, per BBC, while also giving an update on how the sportsman is doing.
"Things are looking a little better today than they were on Tuesday, but he's still got a ways to go. If there was no Tiger Woods, I just think the tour and the game of golf in general would be in a worse place. He's meant a lot to us; he still does mean a lot to us," he said.
Collin Morikawa, who won the WGC-Workday Championship and also wore the color scheme, shared how much he too admires Woods. Speaking to Golf Channel, he said, "Tiger means everything to me. I don't think we say thank you enough, so I want to say thank you to Tiger."