Jason Bateman Spent The Golden Globes At This Famous Star's Home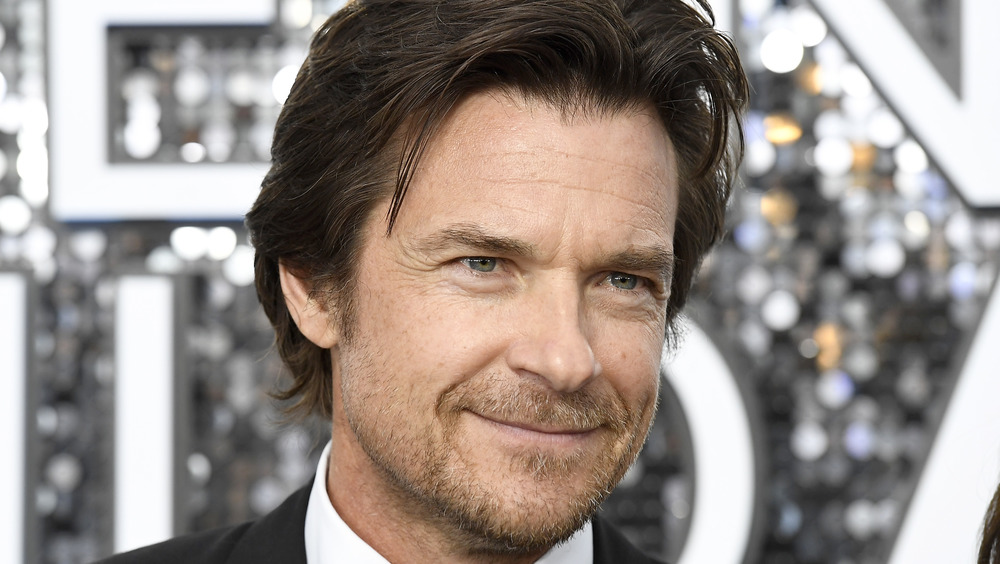 Frazer Harrison/Getty Images
The best part about award shows is watching celebrities interact with each other on the red carpet and throughout the telecast — something that will be sorely missed throughout the 2021 award season, in which everyone tunes in via Zoom in order to follow social distancing protocols. Still, some celebs have found ways to make award season fun again, even if they could not all be together in the same auditorium somewhere. Take Jason Bateman, who filmed the 2021 Golden Globes from one of his famous friend's homes and even received some much needed assistance when it came to lighting his call-in. 
Bateman was nominated for Best Actor in a TV Series, Drama, for his role as Marty Byrde in Ozark. He ended up losing to Josh O'Connor for The Crown, but it still looked like he had a decent night judging by the pics on Instagram. While it's unclear whether it was a party situation or if he just needed to borrow a ring light at the last minute, Bateman was at pal Jennifer Aniston's house for the award ceremony, along with his two daughters. 
Jason Bateman got all the help he needed during the Golden Globes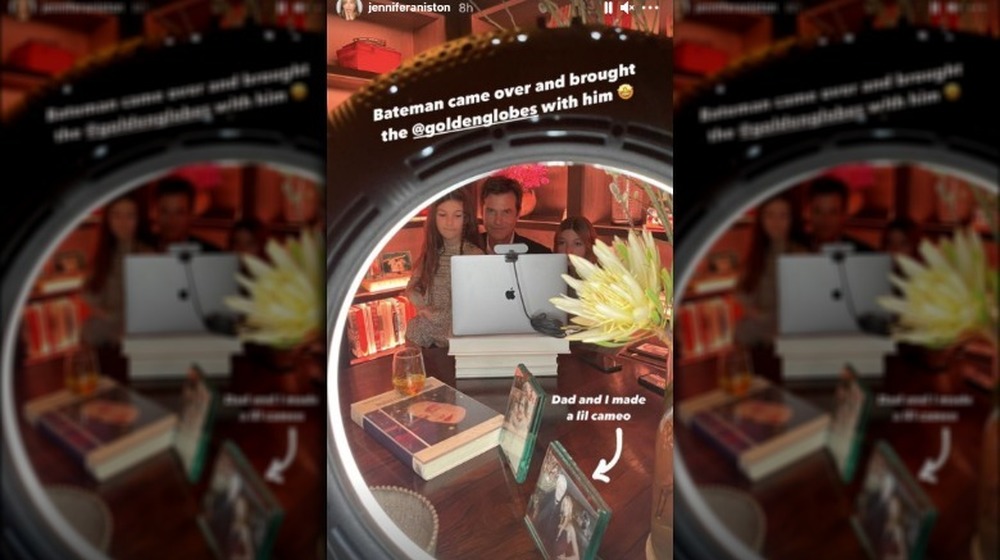 Jennifer Anniston/Instagram Story
In a series of Instagram Stories, Jennifer Aniston shared pics of Jason Bateman in what looks like a sitting room in her house, in front of his laptop to call into the 2021 Golden Globes for his category. "Bateman came over and brought the Golden Globes with him," she captioned the pic, which also included his two daughters, Francesca, 14, and Maple, 9. In the pic, she also pointed out a photo of her and her father John on the table by his set up, joking that they made a "cameo." 
In another pic, you can see an unnamed man holding up a piece of art to block the light coming in from the window. "My paint by number has found its calling," Aniston wrote on the slide. In another picture, you can see Bateman's wife, Amanda Anka, dressed casually in jeans, holding a drink, standing next to him as he makes his socially distanced appearance at the award show. "It takes a village," the former Friends star wrote of Bateman's efforts to ensure he was video conferencing in properly for TV.
Jennifer Aniston and Jason Bateman are BFFs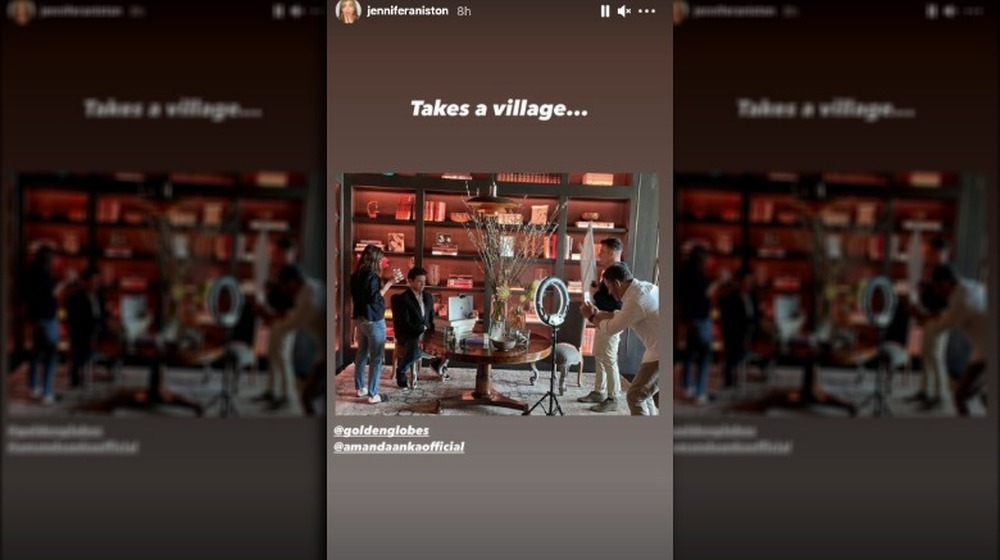 Jennifer Anniston/Instagram Story
Jennifer Aniston and Jason Bateman have been friends for more than 20 years, and the two have starred in multiple movies together during that time, including Horrible Bosses, Office Christmas Party, and The Switch. They first met on the set of Simon, a TV show Bateman was starring in, and quickly hit it off, even going so far as to vacation together. 
When honoring him at the Hollywood Walk of Fame, Aniston said of the Ozark star, via Hello!, "The part that I'm really the luckiest, that I get to witness as his friend, is Jason Bateman the husband, the fantastic father, the dear friend and as we lovingly call him: Grandpa. He looks 12. He acts 100. A head of hair that women envy. He works hard. He's tired. Even in his most restful state, he's one of the loveliest men to be around. He always gives you deep connection, full attention, authenticity and some of the deepest belly laughs that I can remember. We are all so very proud of you."
Part of being proud of your friend's work is making sure they have a sweet set up when they have to call in for work  — even if that work is filming an appearance at the Golden Globes. Must be nice, right?