The Real Reason The Queen Is Unlikely To Visit Prince Philip In The Hospital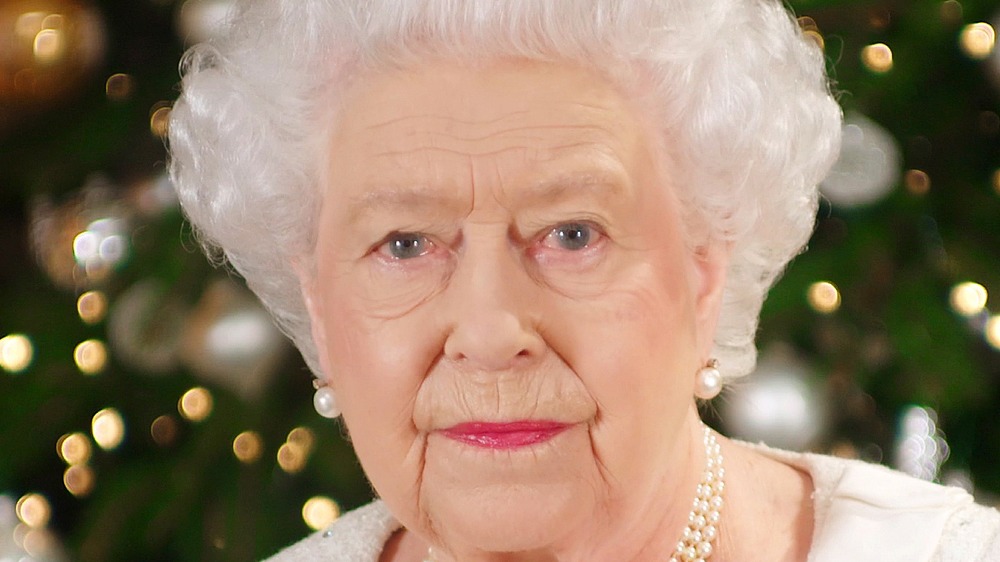 Handout/Getty Images
In February 2021, Prince Philip checked into a hospital in London. Buckingham Palace released a statement announcing that the Duke of Edinburgh was admitted as a "precautionary measure, on the advice of [his] doctor, after feeling unwell," as reported by The Guardian. He was supposed to "remain in hospital for a few days of observation and rest." However, that was on Feb. 17, 2021. At this point, he's still in the hospital, going into the third week of his stay. However, it was noted that he walked into the facility on his own without any need for help, and that he arrived via car instead of an emergency vehicle (i.e. an ambulance).
On Feb. 23, 2021, Philip's (rumored favorite) son Prince Edward told Sky News, "he's a lot better." After talking to his father on the phone, Edward said he's "looking forward to getting out" and that he's "frustrated" being cooped up in the hospital. 
On Feb. 21, 2021, Metro U.K. reported that Philip's oldest child, Prince Charles, "made the 200-mile round-trip to see his father in hospital." He was the first, and seemingly only member of the royal family to visit Philip at the hospital thus far. However, it should be noted that there are precautions and restrictions in regard to visitors in the midst of the coronavirus pandemic. But, what about Philip's wife, Queen Elizabeth II? Will she visit the 99 year old in the hospital? Most likely, it's a no.
Queen Elizabeth's behavior isn't unusual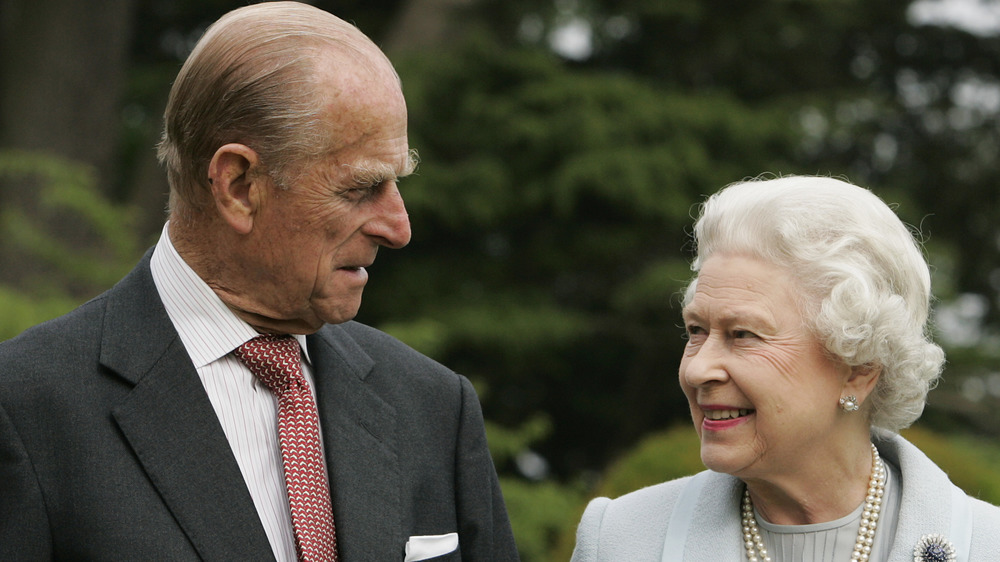 Tim Graham/Getty Images
According to the Daily Mail, Queen Elizabeth II is not expected to visit Prince Philip during his hospital stay. Previously, Buckingham Palace said that he was "comfortable" and had a positive response to medical treatments. His hospitalization is reportedly not related to coronavirus. Both Philip and the Queen have already received the vaccine. Instead, he went in for an unspecified infection. This is actually Philip's longest hospital stay ever, reaching 14 days, per the Daily Mail. Nevertheless, it's pretty unlikely that his wife, who's 94 years old as of this writing, will visit him at this point. 
ITV royal editor Chris Ship said on The Royal Rota podcast, "We've been outside the hospital before, the queen didn't come during the hip operation," which took place in 2018. He was hospitalized for nine days to recover. Ship added, "She didn't come when he was last in the hospital. I doubt very much that she's going to come at all now because of the Covid situation and being aged 94." However, it should be noted that he made those comments before Philip was moved to a second hospital on March 1, 2021.
According to CNN, he was moved to a different London hospital to treat his infection and to run some tests related to a preexisting heart condition. This hospital, St. Bartholomew's Hospital, specializes in cardiac care. Hopefully, things turn around for Philip soon so his wife won't have to visit a hospital to see him.