Why Joaquin Phoenix's Golden Globes Fashion Choice Is Raising Eyebrows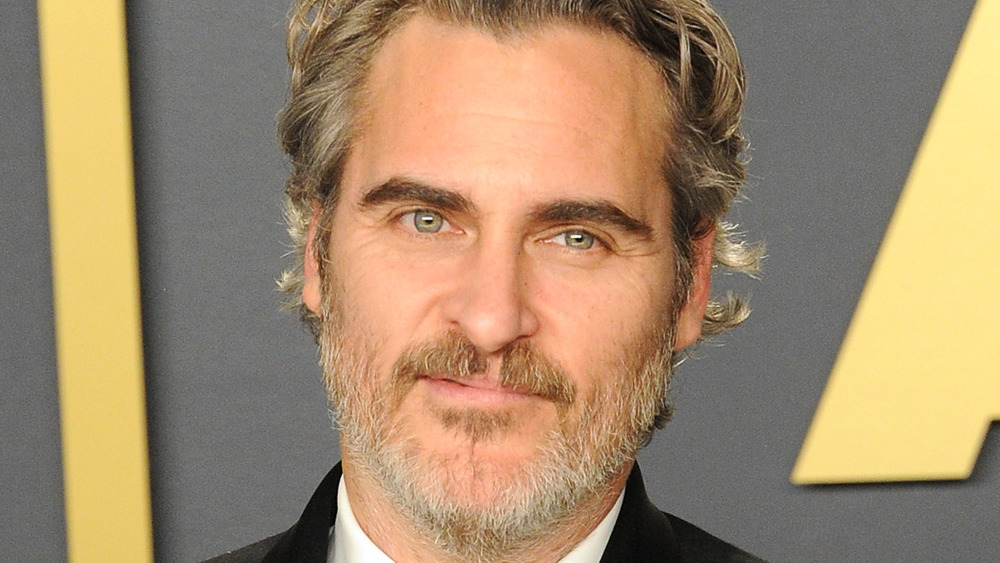 Albert L. Ortega/Getty Images
Joaquin Phoenix's Golden Globes fashion choice is raising eyebrows; the actor dressed very casually to present the Best Picture award at the February 2021 ceremony. According to The Wrap, the Joker star appeared on the awards, "wearing jeans, sneakers and a zip-up hoodie. Phoenix did wear a tie to the event to his credit, embodying 'business casual' in the truest sense." The actor's Golden Globes outfit isn't the first time his TV appearances have been controversial.
The Gladiator actor presented the award in a mostly empty auditorium, since the 2021 Golden Globes were mostly virtual. Phoenix's casual look had a pandemic-fatigue vibe, which aligned with what some media outlets described the latest Golden Globes as a "cozier show." In June 2020, The Washington Post reflected on how the coronavirus has changed beauty and fashion trends. The outlet talked to consultant Dawnn Karen who is a fashion psychologist. Karen said, "The longer we stay in this pandemic, the more our relationship with fashion will evolve."
Phoenix's casual fashion at the Golden Globes was not just pandemic-related, though. The actor holds strong beliefs about the environment and animal rights, so keep scrolling to learn more about his fashion choices. 
Joaquin Phoenix chooses minimalist fashion for a reason
Joaquin Phoenix is known for his brilliant acting and unconventional approach to his work. The actor is minimalist when it comes to fashion; Phoenix is a passionate environmental activist. During the 2020 awards season, the Joker star wore the same Stella McCartney tuxedo to all the awards events.
According to Insider, "When the 2020 awards season started, Joaquin Phoenix vowed to wear the same tuxedo in order to reduce waste and promote sustainable fashion." The outlet reported that Phoenix prefers McCartney's clothes because she does not use any animal fabrics. The British designer refuses to use any leather, skin, fur, or feathers in any of her fashions.
Phoenix was not the only celebrity who dressed casually at the 2021 Golden Globes, as seen above. Jason Sudeikis accepted his Best Actor award for Ted Lasso in a hoodie. But just like Phoenix, Sudeikis had a reason for his casual fashion choice; the hoodie was a tribute to his sister. 
Kristin Sudeikis has a New York City dance studio, Forward Space, that sells workout wear, and her brother wanted to give her merchandise some love. The tie-dye hoodie the Horrible Bosses star wore at the Golden Globes is officially sold out as of this morning.