Joel Embiid's Net Worth: How Much Does The 76ers Player Make?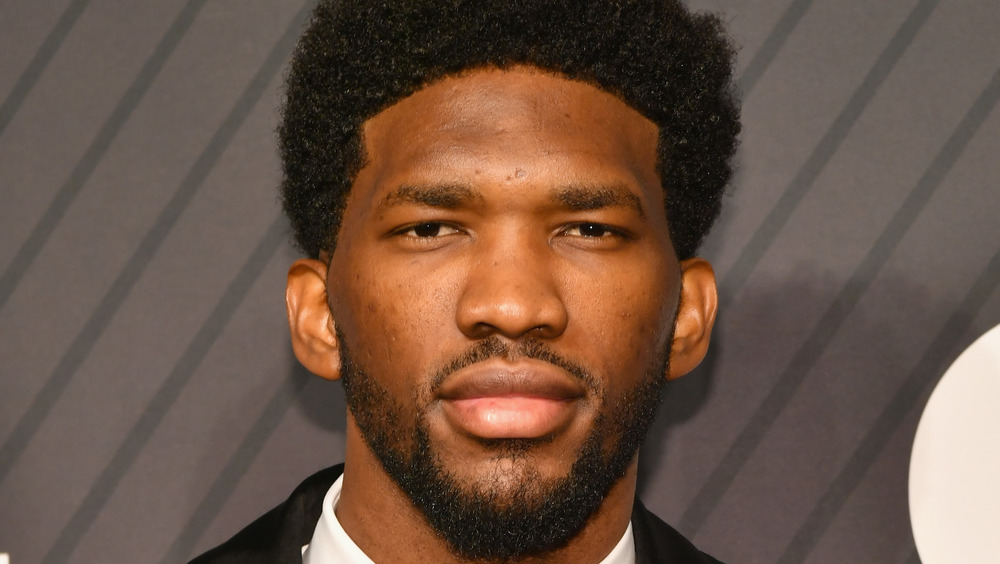 Slaven Vlasic/Getty Images
The future was looking bright for Joel Embiid when he was drafted as the number three pick overall by the Philadelphia 76ers during the 2014 NBA Draft, per Sports Illustrated. However, he sat out his entire rookie season due to injuries, and unfortunately, didn't actually play for Philadelphia until October 2016, according to the outlet. Thankfully, once he got started, he performed well. In addition to standing out during games, his larger-than-life personality made him stand out off the court. 
That's why it's not at all shocking that he became the highest-paid NBA center with a sneaker deal when he signed with Under Armour in October 2018, according to USA Today's Sixers Wire. No dollar amounts were disclosed, but it had to be a pretty hefty paycheck since Under Armour poached Embiid from his previous endorsement deal with Adidas, according to the site. He signed an offer sheet with Under Armour in September 2018, which gave Adidas an opportunity to match what that payment. However, Adidas didn't end up doing that and Embiid went with the five-year offer from Under Armour instead.
Embiid has been racking up some major deals in recent years. In fact, Forbes listed him as number 60 on its list of the highest paid athletes in 2020. Let's take a look at Embiid's impressive net worth.
Joel Embiid endorses some major brands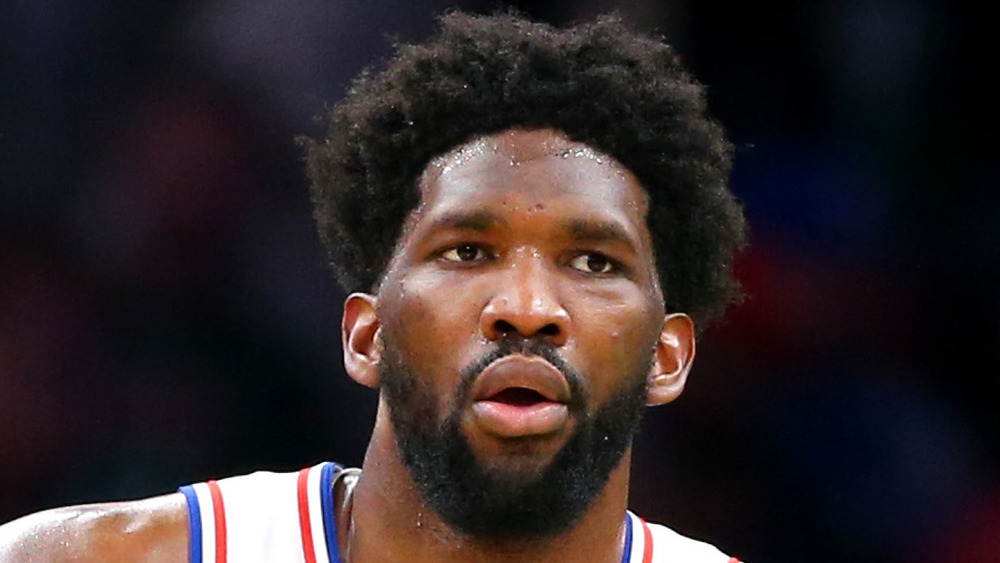 Maddie Meyer/Getty Images
In 2017, Joe Embiid signed a five-year contract extension with the Philadelphia 76ers, with the ability to earn as much as $178 million, according to Forbes. The website also reported that Embiid had a net worth of $26.7 million as of May 2020. However, this was before he launched his own sneaker in fall 2020, so it would make sense if he's actually worth even more. Celebrity Net Worth estimated that the athlete is worth $35 million, but it's unclear when that figure was updated.
In addition to his five-year extension with the 76ers, he represented the NBA when he was featured as the cover athlete for the EA Sports video game NBA Live 19. Embiid has earned additional paychecks by appearing in commercials for NBA League Pass, Hulu, Mountain Dew, and Jolly Ranchers, among others. He even partnered with Mountain Dew to create the brand's first hot sauce product in 2020. 
Embiid has come a long way from sitting out his entire rookie season. Now, there are plenty of customers who "Trust The Process" enough to buy the sneakers, soda, condiments, and candy that he endorses.