The Truth About Biggie's Friendship With D-Roc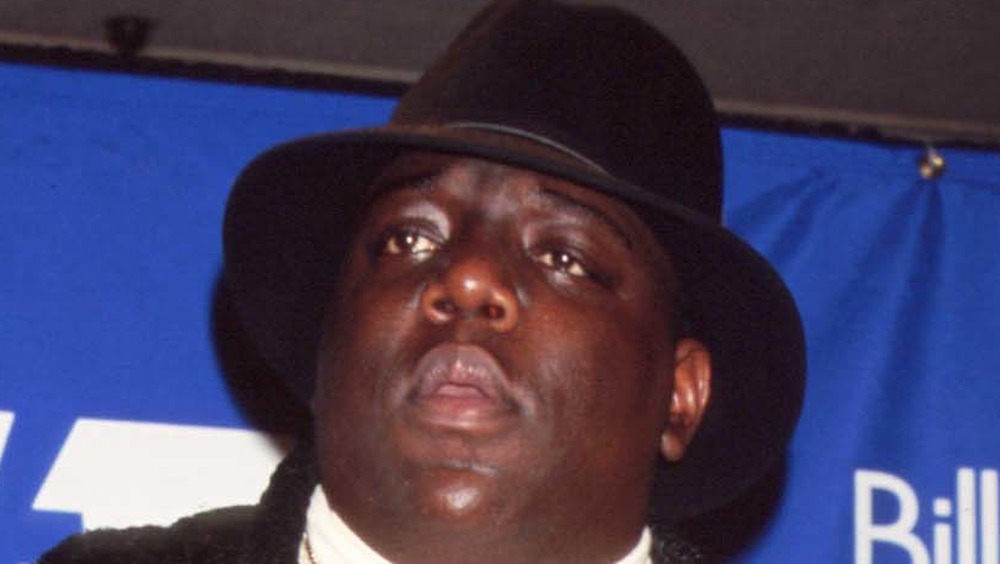 Evan Agostini/Getty Images
The Notorious B.I.G. created a legacy for himself prior to untimely death in 1997. Having released just two solo albums, the young Brooklyn, N.Y., native's lyrical ability proved to stand the test of time and helped deem him as one of the greats in rap music. He was in the prime of his life and career when he was murdered in Los Angeles at the age of 24, via Biography. Born Christopher Wallace, under his rap aliases Biggie Smalls and The Notorious B.I.G, he went quadruple-platinum with his debut album Ready to Die. 
Because he was the frontman of Sean Combs' Bad Boy Records, many people associated him with Puff Daddy and his surrounding rap crew. In addition to relationships with other Bad Boy artists, like his marriage to singer Faith Evans, Wallace also introduced his rap proteges through his group Junior M.A.F.I.A. Among the members was Lil Kim, a young rapper and his mistress at the time, whom he had a tumultuous relationship with, according to Entertainment Tonight. 
But, outside of music, there were people back in Brooklyn who looked at Wallace in a different way. Those who knew him before the fame and even before he sold the drugs he rapped about in his hit records. One of the "One More Chance" rapper's childhood friends opened up about the humble down-to-earth guy Wallace remained behind the scenes. 
The 'integrity' behind Biggie: I Got a Story to Tell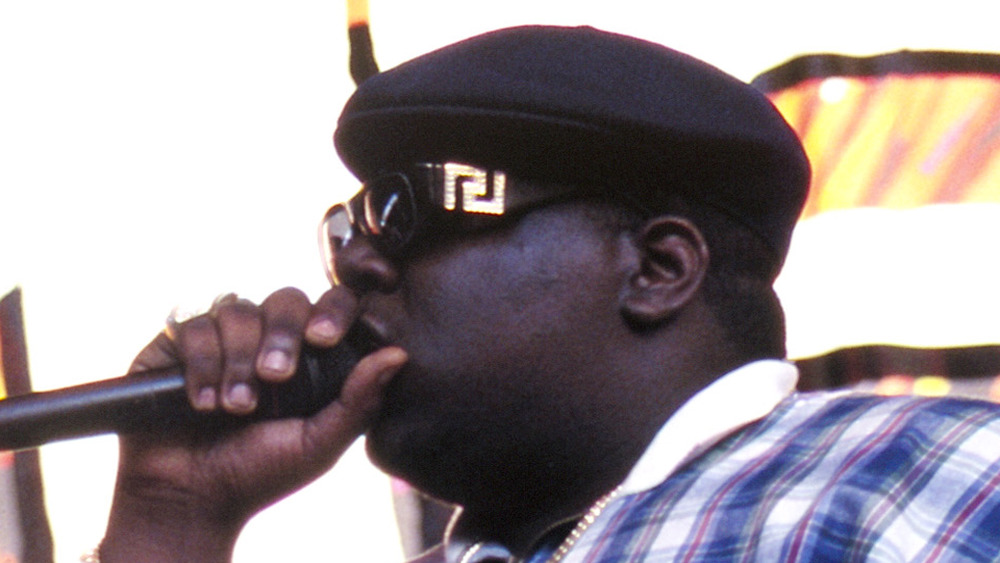 Tim Mosenfelder/Getty Images
Damion "D-Roc" Butler grew up with Biggie Smalls and knew him beyond the gangster rap persona he took on in the industry, USA Today reported. From all the time he spent with the late rapper, Butler acquired a library of footage he held on to as his "visual diary." After keeping the footage to himself for over two decades, Butler admitted to how "selfish" he felt keeping the rap icon's fans from seeing the private recordings. But after meeting filmmaker Emmett Malloy, Butler trusted Malloy's "integrity" in his Netflix documentary, Biggie: I Got a Story to Tell. 
"The fact that he really wanted to know who Chris was — he wanted to know who the artist before the rapper was," Butler said to USA Today. "He was interested in everything that I cared about, that [former manager] Wayne [Barrow] cared about, our team cared about, so that's why I trusted to give him what he needed to pull this off." 
His time with his friend included videos of them at hotels, walking through malls to screaming fans, Biggie's street rap battles, and even sold out performances. "I feel that there's a difference between the nostalgia of Notorious B.I.G. and the reality and life of Christopher Wallace," the late rapper's former manager Barrow said to USA Today. To those who knew him best, "B.I.G. wasn't a celebrity," Barrow added. "I think it's important for people to understand that B.I.G. never looked at himself as a celebrity. He never changed."