Inside Eddie Murphy's Relationship With His Brother Charlie Murphy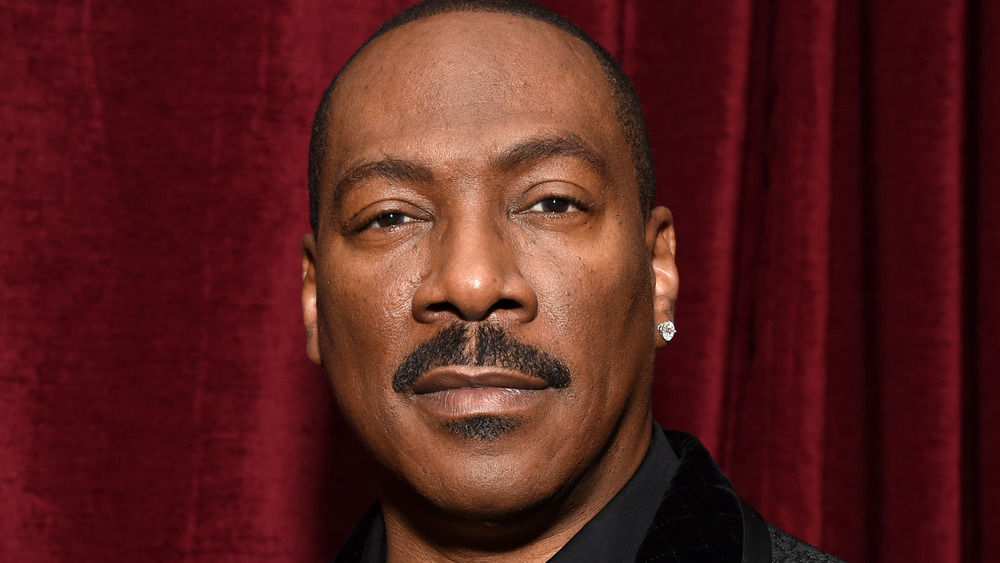 Michael Kovac/Getty Images
Eddie Murphy recently opened up about his late brother Charlie Murphy and his famous anecdote about playing basketball with musical icon Prince. A comedian and actor in his own right, Charlie was immortalized through the anecdote, which became one of the most memorable sketches on Chappelle's Show.
In an interview on The Tonight Show Starring Jimmy Fallon on Feb. 26, 2021, Eddie described the sketch as "totally and absolutely accurate," and spoke about his memory of that iconic basketball game, which happened in 1985. "My brother was like, 'Okay, it's going to be shirts against blouses,'" Eddie laughed. "The blouses won, they beat the s**t out of us. We had one dude on our squad, Larry, who could play and he didn't have no shoes so Prince gave him some sneakers."
"And Prince wore like two, three sizes smaller than Larry, but Larry was so excited to have Prince's sneakers on, he put those tiny sneakers on his feet and he couldn't do his game right," the actor explained. "So we lost. The one dude who could play, Prince's shoes had him shutdown." 
As Charlie recalled in the sketch, Prince then made pancakes for the Murphy brothers and their entourage. Keep scrolling to learn more about the bond between brothers Eddie and Charlie Murphy.
Charlie Murphy died of leukemia in 2017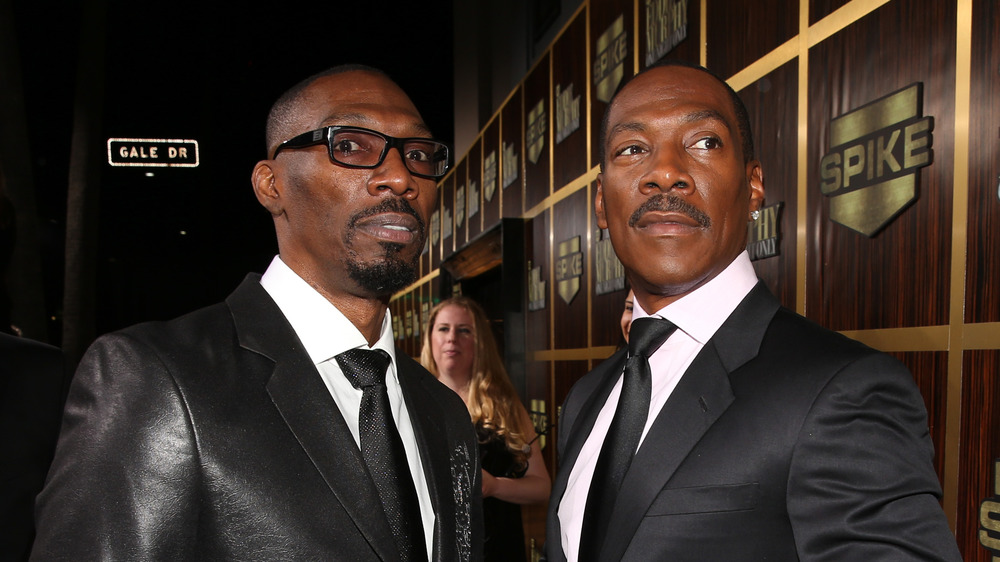 Christopher Polk/Getty Images
Charlie Murphy was Eddie Murphy's only brother. As Hello! magazine reported, they were both raised by their mother and stepfather in Brooklyn after their dad, Charles Edward Murphy, died in 1969. In 2009, Charlie spoke candidly about his relationship with his younger brother in an interview with Essence. "I've never felt like I was living in anyone's shadow," the comedian clarified. "My life was what it was. I was always proud of my brother. He helped me tremendously, but we're family so we were never in his shadow."
Eddie told Variety in 2016 that, despite his many Saturday Night Live characters, Charlie was still his favorite person to impersonate. "I've been doing him since I was two or three. He was my first impression," Eddie added.
Charlie, however, died of leukemia in 2017 at age 57, leaving behind three children. He was married to Tisha Taylor Murphy for 12 years until she died from cervical cancer in 2009. "Our hearts are heavy with the loss today of our son, brother, father, uncle and friend Charlie," Eddie said at the time in the statement to Variety. "Charlie filled our family with love and laughter and there won't be a day that goes by that his presence will not be missed,"
Eddie's 2019 film Dolemite Is My Name was dedicated to Charlie, per Insider, as he had introduced Eddie to Dolemite's comedy at a young age.