Why Harry's Favorite Suit Has Everyone Talking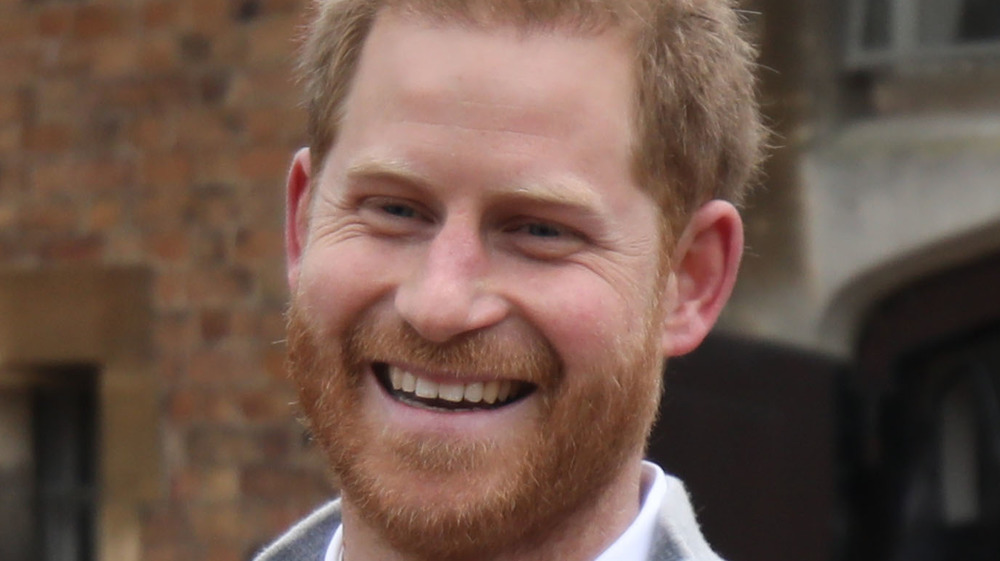 Wpa Pool/Getty Images
Prince Harry's favorite suit is making headlines. In late February 2021, the Duke of Sussex and his wife, Meghan Markle, appeared in a preview for their upcoming interview with Oprah Winfrey, which is set to air on March 7, 2021, on CBS. In the preview, both Harry and Meghan's chosen outfits for the sit-down were revealed. Meghan stunned in a nearly $5,000 black Armani dress, per Page Six. Meanwhile, Harry kept things fairly ... familiar, for lack of a better word.
Anyone hoping to see Harry wearing a black or navy-colored suit will be wildly disappointed. The youngest son of Prince Charles and the late Princess Diana opted for what's being referred to as his go-to look: a gray suit jacket over a simple, white collared shirt and matching gray suit slacks. According to the Daily Mail, Harry paired the look with a pair of brown loafers. So, what is all the fuss being made about Harry's suit really about?
Prince Harry's suit is a whole vibe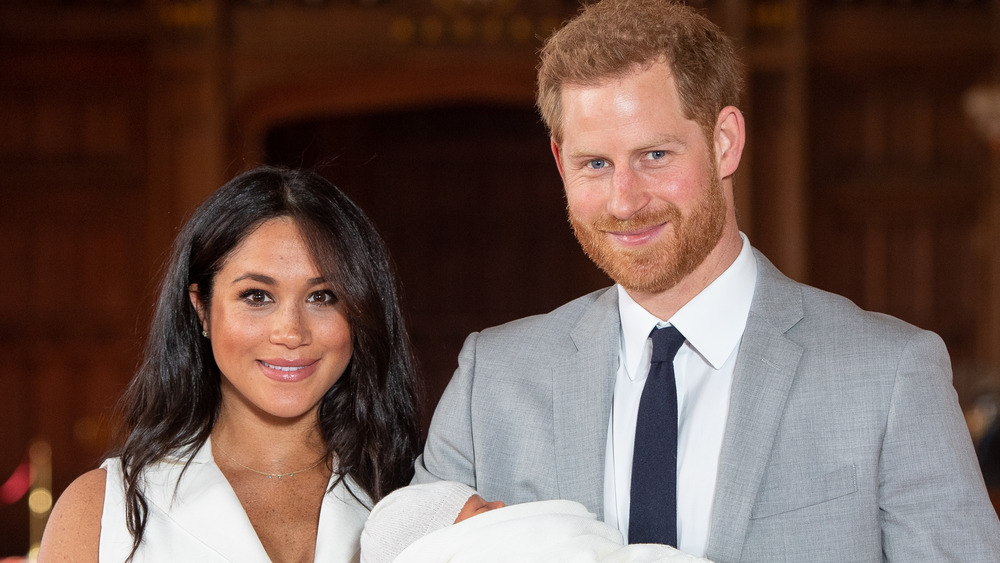 Wpa Pool/Getty Images
Being a royal, you'd think that Prince Harry would have more than one suit in his closet. And, to be honest, he likely does. Or maybe he just really knows how to play to his strengths — he looks g-o-o-d in a gray suit! 
Harry has worn a gray suit with a white shirt multiple times, whether it be a television interview or a public appearance. In fact, his Oprah interview suit looks like the same one he wore when he and Meghan introduced baby Archie to the world, per Today. Harry went for the buttoned-up look on that special day, even adding a tie for the occasion. Harry was also seen sporting a gray suit on a visit to Sussex back in October 2018, via PopSugar. Again, Harry opted for his unbuttoned white shirt and his brown shoes for the event. Oh, and according to the Daily Mail, he brought his tried-and-true gray suit along for a trip to Morocco in 2019.
Usually, it's his royal sister-in-law who gets the attention for repeating outfits. Kate Middleton, the Duchess of Cambridge, has made headlines for wearing the same clothing items over the years. (In fact, in February 2021, Insider did a roundup.) It appears as though Harry is taking a page out of Kate's book ... and we don't hate it.