Why The Trailer For Meghan And Harry's Interview With Oprah Is Turning Heads
Chris Jackson/Getty Images
It looks like Prince Harry and Meghan Markle are ready to share the story behind their exit from the British royal family more than a year after "Megxit" news rocked the world. On Feb. 28, 2021, a 30-second clip of the couple's March 7, 2021, tell-all interview with Oprah Winfrey was released, creating even more buzz around the highly anticipated event.
In the clip of the interview, which is set to air on CBS, a visibly pregnant Meghan is wearing a "$4,700 black Armani dress," while Harry sits next to her in a gray suit sans tie with his jacket unbuttoned, per the Daily Mail. According to the outlet, the couple is sitting across from Winfrey in the garden of their Montecito, Calif. mansion. The clip opens with Winfrey asking Meghan, "Were you silent or were you silenced?" Winfrey then says to the camera, "I just want to make it clear to everybody that there is no subject that's off-limits." 
The shot that follows shows Meghan and Winfrey talking without Harry, hinting that the Duchess of Sussex speaks to her individually for a portion of the interview. Winfrey then shares that Meghan called her nearly two years as a royal "almost unsurvivable." In the clip, Harry reveals his biggest fear was "history repeating itself," possibly referring to the horrific car accident that led to his mother's death in 1997, which was, in part, caused by overeager paparazzi chasing her down. The teaser then cuts to Winfrey saying, "You've said some pretty shocking things here."
Meghan and Harry's Oprah interview might be some of her 'best' work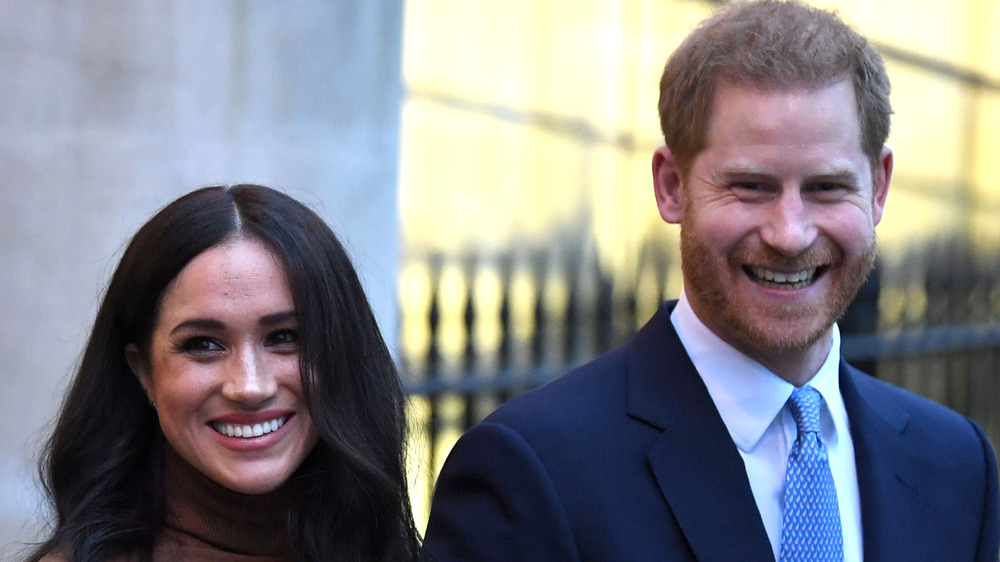 Wpa Pool/Getty Images
Ahead of their highly anticipated Oprah Winfrey interview in March 2021, Prince Harry gave his first major interview in over a year to James Corden on the The Late Late Show in late February 2021. The pair rode around Los Angeles on an open-air bus, visited the Fresh Prince of Bel-Air mansion, and FaceTimed with Meghan Markle. 
The Duke of Sussex revealed that he knew Meghan was the one early on, "The second date I was starting to think, 'Wow, this is pretty special,'" he revealed. He also discussed the woes of dating a member of the royal family. "Dating with me, or any member of the royal family, I guess, is flipped upside down," Harry elaborated. In the interview, Harry also opened up about the fact that he had to leave the royal family behind in order to preserve his mental health, telling the late night host, "I was like, 'This is toxic.' So I did what any husband and what any father would do, which is like, 'I need to get my family out of here.'"
While Harry got pretty candid with Corden, the interview will seemingly pale in comparison to the pair's sit down with Winfrey. In fact, according to Winfrey's BFF Gayle King, the interview will be unlike anything we've seen from the acclaimed host before. "I've heard from reliable sources — this is Oprah talking — that it's the best interview she's ever done," King said (via People), adding, "I think that's saying something."