Why Meghan Markle And Oprah's Relationship Is Turning Heads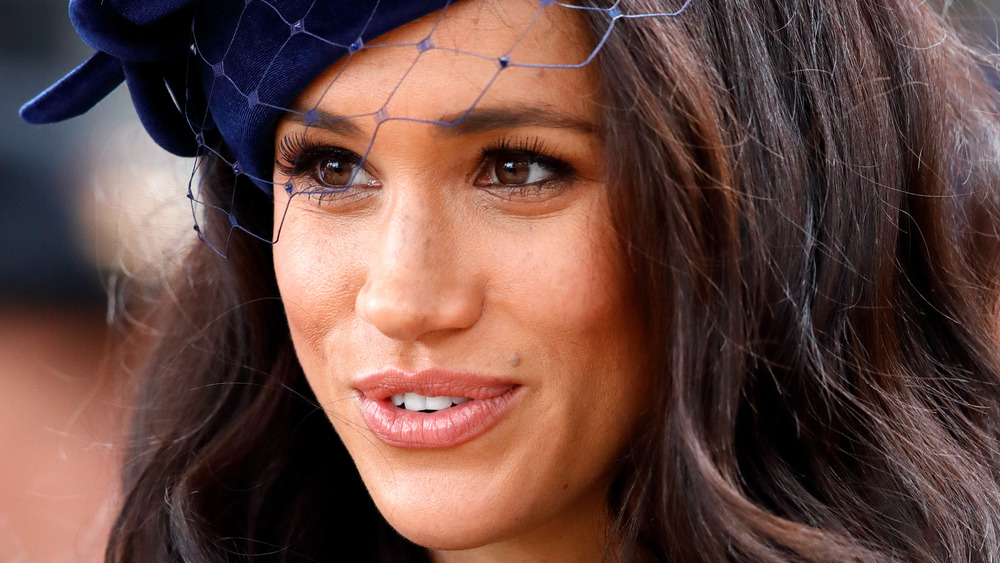 Max Mumby/indigo/Getty Images
Meghan Markle, who announced her second pregnancy with Prince Harry (rather sweetly) on Feb. 14, 2021, sure has her bevy of high-profile friends. The former actor and Duchess of York struck up a famous kinship with former first lady Michelle Obama in December 2018, according to E!, after a book tour event for Obama's memoir Becoming. The two spoke at length privately at the event, according to an E! source, about their "shared causes including girls' education." 
Then, when Markle was guest-editing the 2019 September issue of British Vogue — a seminal issue for all haute couture devotees — she asked Obama to participate in a Q&A feature in the issue "over a casual lunch of chicken tacos," as Markle wrote in the mag. Not only did Obama agree to her friend's request, but she turned in what could have easily sufficed via short, straightforward answers into "a thoughtful, reflective and beautifully curated narrative," Markle gushed. 
This is all to say nothing of Markle's much-publicized friendship with Canadian Prime Minister Justin Trudeau after meeting the prime minister at the One Young World Summit in 2016, per the Daily Mail. Add names like Priyanka Chopra to the list and it's more an issue of which movers-and-shakers Markle isn't friends with! 
People, naturally, couldn't be faulted if they assumed Oprah Winfrey was a friend of the ex-Duchess of York when they spotted her attending Markle's wedding to Prince Harry, as reported by Insider. However, the truth behind their relationship may surprise you.
Oprah Winfrey only met Meghan Markle once before her invitation to the Royal Wedding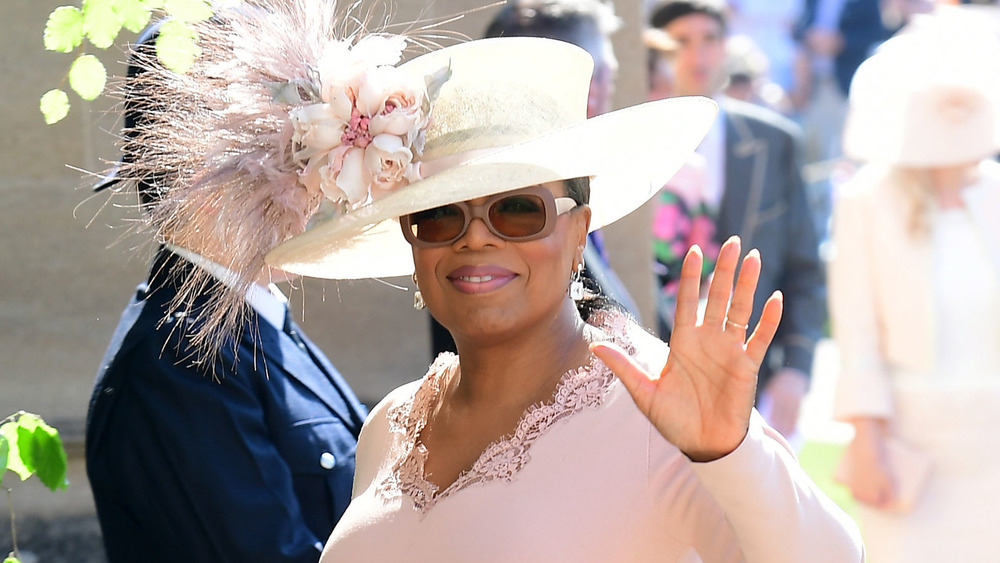 Wpa Pool/Getty Images
It pays to be Oprah Winfrey — when you can meet a (then) Senior Member of the English Royal Family only once before scoring seats to her exclusive weddings. According to the Daily Mail, prior to the royal wedding, Winfrey and Meghan Markle were first connected over a phone call through television personality and Winfrey's BFF Gayle King. Then, as The Times reported, the television titan happened to be in London in March 2018 and was invited to meet Markle at Kensington Palace, a mere two months before Markle's May wedding.
Since then, Winfrey has been doing very friend-like things, like promoting Markle's line of vegan coffee on Instagram – a free endorsement normally reportedly worth a cool million, according to the Daily Mail. Furthermore, Markle's mother, Doria Ragland, was spotted exiting Winfrey's house hauling a basket of apparent gifts just three weeks before the royal wedding, reported Elle. When some suspected Winfrey of allegedly "bribing" Ragland for an exclusive interview, Winfrey told Elle in June 2018, "It was a basket of kumquats, people!... If kumquats can get you an interview, I'm all for it," Winfrey laughed.
Well, an exclusive interview is happening in 2021 with Markle and Prince Harry. The couple will sit down with Winfrey in "Oprah with Meghan and Harry: A CBS Primetime Special" filming in mid-February. We wonder if any more inside peeks into Markle's friendship with the media empress will be revealed!