Chris Cuomo Breaks His Silence On The Allegations Against His Brother Andrew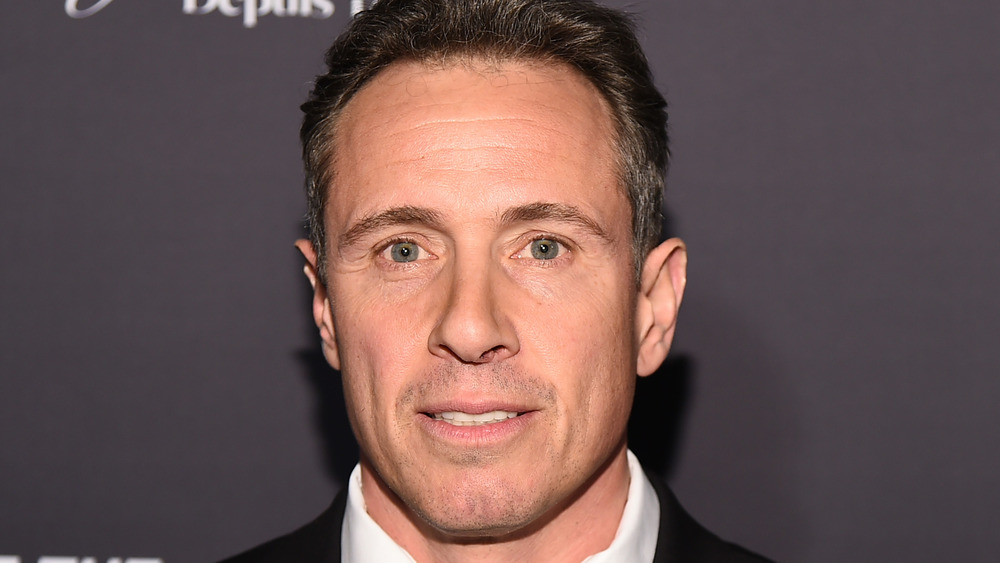 Theo Wargo/Getty Images
Chris Cuomo has spoken up about the sexual harassment allegations that his brother Andrew Cuomo currently faces. The New York governor has now been accused of inappropriate behavior by three separate women, according to The Hill.
At the start of his CNN show, Cuomo Prime Time, on March, 1, 2021, Chris told his viewers, "You're straight with me, I'll be straight with you." He went on to explain that he could not discuss the claims as a news anchor due to his family connection to Andrew. "Obviously, I'm aware of what's going on with my brother," Chris announced. "Obviously, I cannot cover it because he is my brother. Now, of course, CNN has to cover it. They have covered it extensively and they will continue to do so."
The journalist continued by insisting that he has "always cared very deeply about these issues," and that he was "profoundly" concerned with this kind of case. "I just wanted to tell you that," Chris went on, before abruptly changing topics. "There's a lot of news going on that matters also, so let's get after that."
Three women have now accused Andrew Cuomo of inappropriate behavior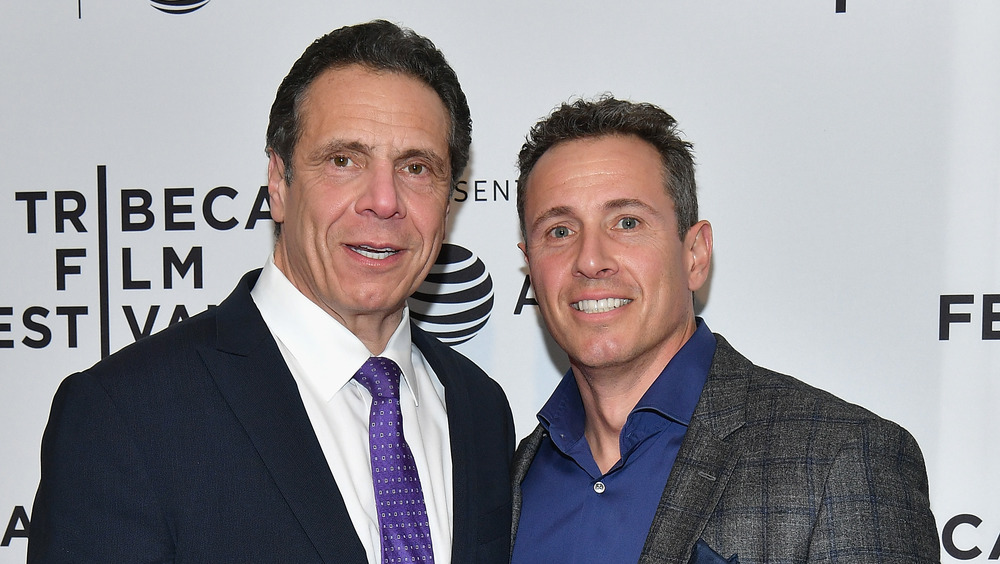 Dia Dipasupil/Getty Images
Two former aides have accused New York Governor Andrew Cuomo of sexual harassment and a third woman named Anna Ruch described her own experience to The New York Times on March 1, 2021. Ruch claimed that Cuomo made unwanted sexual advances towards her at a wedding in 2019. "I was so confused and shocked and embarrassed," she told the outlet. "I turned my head away and didn't have words in that moment."
As The Hill reported, the governor denied ever touching his former aides in an inappropriate manner, but he acknowledged that his comments "may have been insensitive or too personal" in a statement. He has since received backlash from Democrats, like New York Attorney General Letitia James. New York City's Mayor Bill de Blasio, a longtime critic of the governor, has even called for Cuomo to resign.
Chris Cuomo also has not addressed accusations about how his brother Andrew handled nursing home deaths in New York. Per the BBC, the governor admitted in February 2021 that the state's health department had severely misrepresented the number of deaths in nursing homes, withholding information about thousands of fatalities and calling his once-respected COVID-19 leadership into question.
If you or someone you know has been the victim of sexual assault, you can call the National Sexual Assault Hotline at 1-800-656-HOPE (4673) or visit RAINN.org for additional resources.