The Truth About John Cena's Obsession With BTS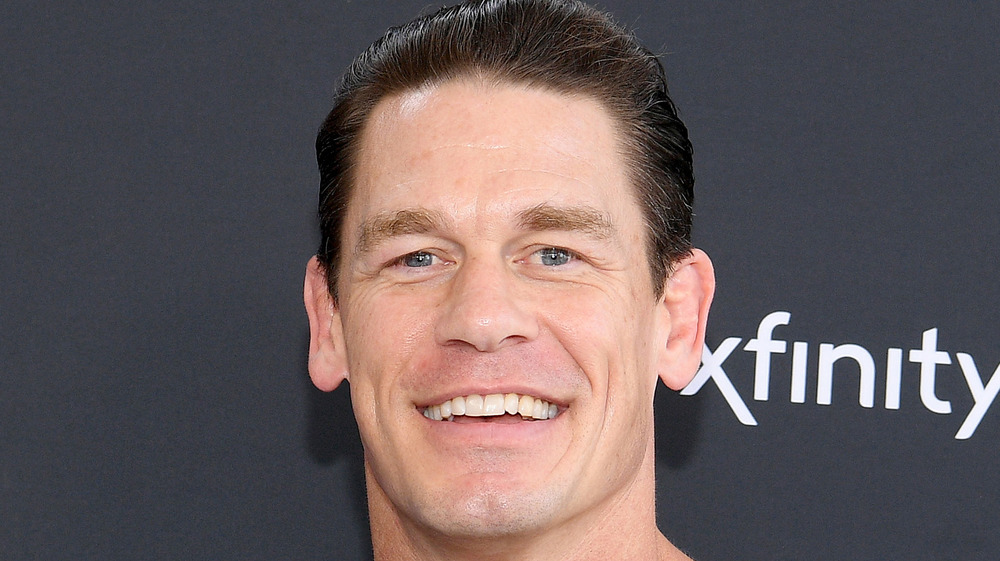 Dia Dipasupil/Getty Images
John Cena's fans think of him as a tough guy based on his experience in the WWE and his acting gigs. However, it turns out that the Suicide Squad star is also a big fan of the 7-member South Korean pop music group BTS. Whenever given the opportunity, Cena seems more than happy to explain why he's so obsessed with them.
In an appearance on The Tonight Show Starring Jimmy Fallon, Cena gushed over BTS. It's clear that he's developed a serious passion for the K-pop superstars and their immense fan base — known as the BTS ARMY. Cena explained that initially, he wanted to learn about BTS simply because the group had become so popular globally, but after the 16-time wrestling champ started listening to its music, he couldn't get enough. He specifically praised the group for its "sick-a** boom bap beats" and rapping skills.
But Cena's passion for BTS extends beyond the structure of its music. It's the band's activism and values that has fully recruited CENA into the ARMY.
John Cena is a proud member of the BTS ARMY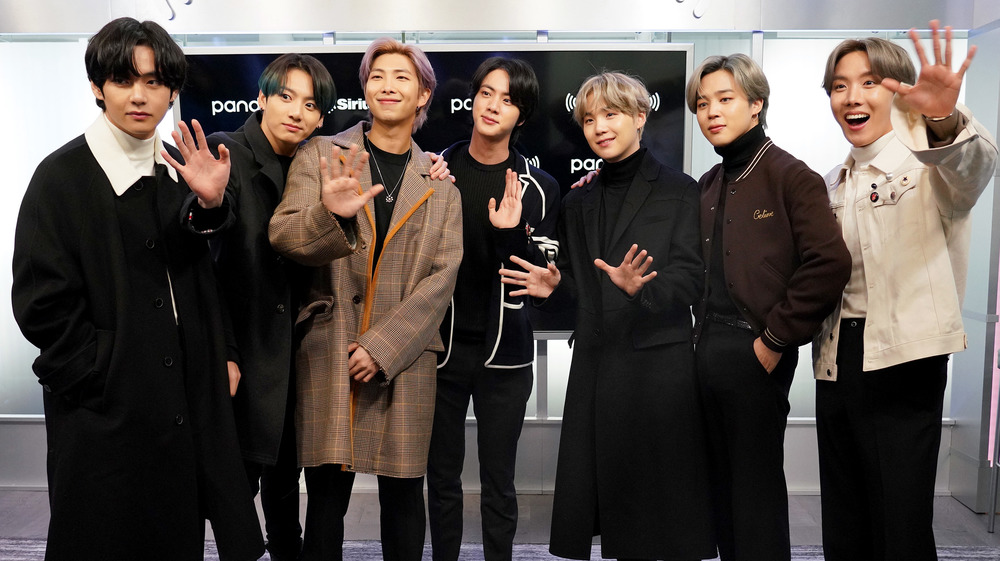 Cindy Ord/Getty Images
John Cena noted that K-pop superstars BTS sing a lot about self-love in a way that speaks to their millions of young fans around the world. As the band's popularity in the United States has exploded, the group's members have made an effort to incorporate that message into the meaning of their band's name.
"How they conduct themselves as human beings, and the message they send to the world, man, that's something special," Cena raved during an appearance on The Tonight Show Starring Jimmy Fallon. He applauded the group for mobilizing its fans as a force for good supporting charitable endeavors. "That's purpose," he said. "That's f***ing changing the world."
Cena has promoted the group on his Instagram and Twitter, and he's even joked that he wants to be their bodyguard. Does the action star have a favorite membe? He spilled the beans about that on The Late Late Show with James Corden. "Being an old school rapper myself, RM and J-Hope," Cena said.
Cena and BTS haven't met yet, but during an interview with Fallon in February 2020, the K-pop stars said they watched Cena during his WWE days and definitely want to meet him as soon as possible.