Inside Katharine McPhee's Biggest Fear During Her Pregnancy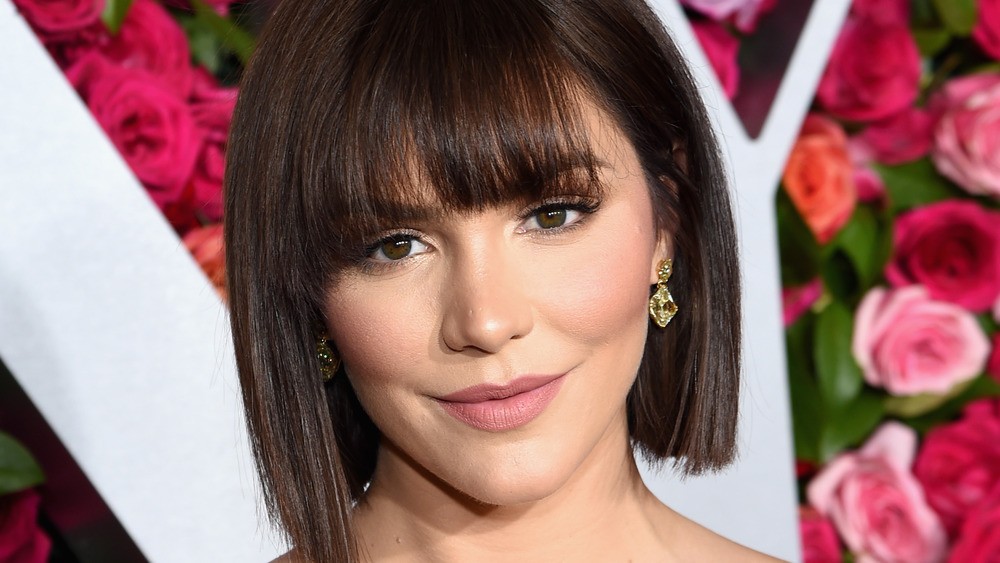 Larry Busacca/Getty Images
Katharine McPhee has always been the type to keep it real, especially when it comes to her struggles with body image issues. The American Idol alum has spoken openly about her struggle with disordered eating and bulimia, and admitted that she would purge "as many as seven times a day," according to ABC News. In the 2007 interview, McPhee said that "low self-esteem was huge" for her, and that she grew with the belief "that being beautiful is the only thing that is important." As the singer's bulimia started to take a toll on her voice, she finally decided to seek treatment at an intensive inpatient treatment center in October 2007, a year after coming in as runner-up on American Idol.
Thanks to her treatment, therapy, and learning how to love and appreciate her body, McPhee has grown into a much more comfortable relationship with her self-esteem over the years. Nonetheless, insecurities and fears still pop up here and there — and, as she discovered while expecting her first child with husband David Foster, pregnancy brought up some body-image concerns. The Scorpion star has opened up about her pregnancy and how she coped with the body insecurities that cropped up — keep reading to learn what she said.
Katharine McPhee overcame body image struggles during her pregnancy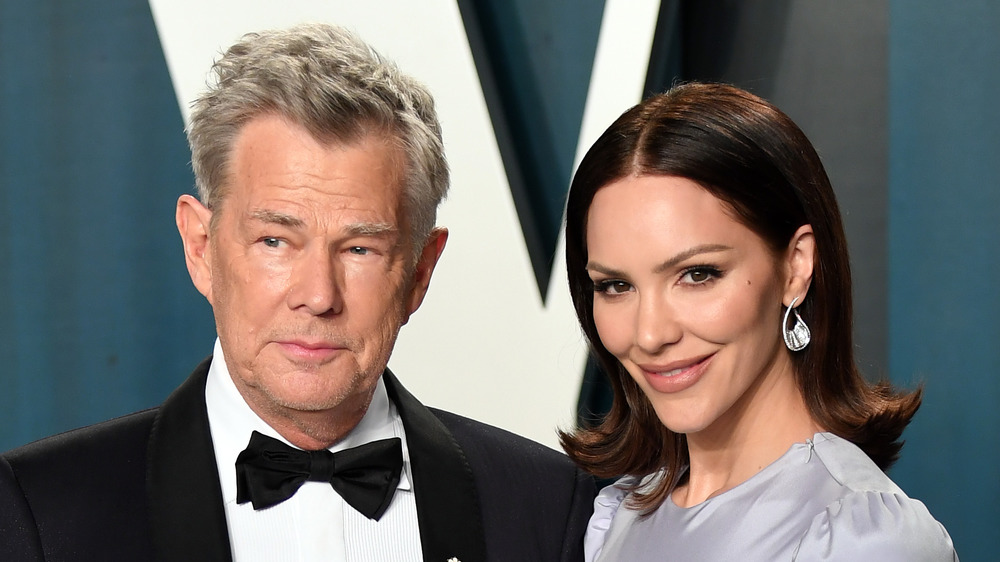 Karwai Tang/Getty Images
Katharine McPhee and David Foster welcomed a baby boy on Feb. 24, 2021, per People. The new addition is the first child for McPhee, whereas Foster has five other children from previous relationships. While McPhee was no doubt overjoyed to welcome her firstborn son, she has also opened up about how difficult pregnancy was for her at times. She got candid about it during an interview on Dr. Berlin's Informed Pregnancy Podcast, where she admitted that "the body issue stuff" was her "biggest challenge" in pregnancy.
"It just suddenly came up in a way that hadn't been present in a long time," Katharine explained, while referencing back to her body-image struggles. "Feeling like there was a relapse after getting pregnant was really shocking and upsetting and concerning for me, because I was suddenly so obsessed with food, starting from this first trimester, and I had such a distortion of the way that I looked," she continued.
Katharine also noted her pregnancy got much easier as time went on and she reached out for help. She explained that her experience "got a lot better [in] the second trimester," and that she reached out to a psychiatrist, which made her feel "so much better that [she] wasn't alone in that headspace." 
Though Katharine may have struggled at some points in her pregnancy, there's no doubt that she and Foster are enjoying life now with their newborn son.