Did Biggie Have A Higher Net Worth Than Tupac After His Death?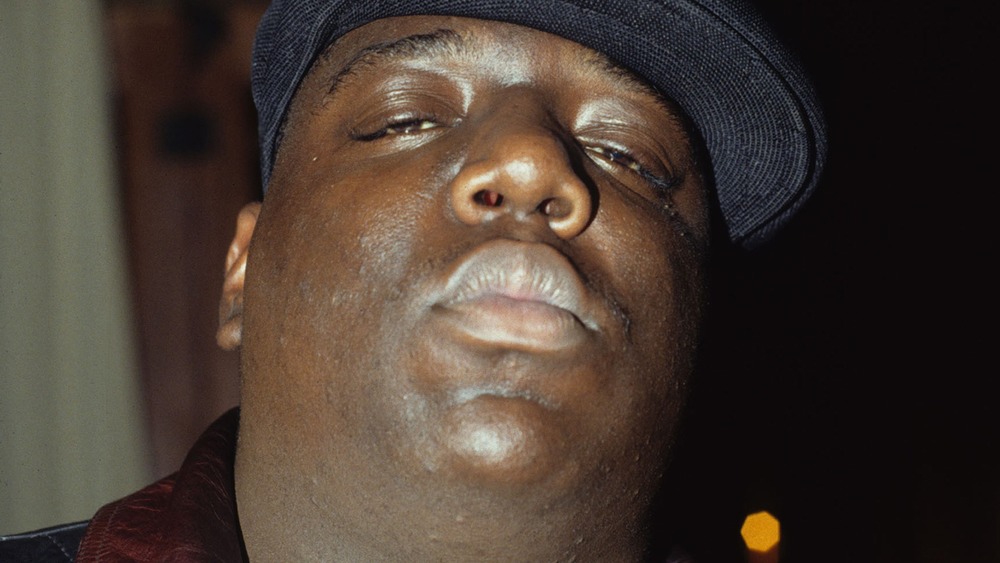 Al Pereira/Getty Images
Biggie Smalls a.k.a The Notorious B.I.G. and Tupac Shakur were two of the most talented hip-hop stars in the 90s. The two met in Los Angeles in 1993 when Biggie asked a local drug dealer to introduce him to Tupac, according to Vice. The rappers hit it off even though they were from different coasts and Tupac was arguably the bigger star, having debuted two years before Biggie stepped on the "scene" (via Biography). Their friendship eventually lapsed into the '90s East Coast-West Coast rivalry," which saw many of the big names in hip-hop, including Diddy, take sides until their tragic deaths.
Shakur was gunned down in September 1996 in Las Vegas, Nev. after leaving a boxing match with the former CEO of his record label, as per CNN. Biggie died under similarly unusual circumstances, while leaving a record label party in March 1997 (via PopSugar). Both murders remain unsolved, as of this writing, but they have been intrinsically linked together because of their friendship turned rivalry.
At the time of their death, both Tupac and Biggie were arguably at the top of their game, which in the entertainment world usually translates to exorbitant wealth. So, which one of them left a bigger legacy — at least, in terms of cash? Keep scrolling to find out the answer.
Biggie was worth more than Tupac after his death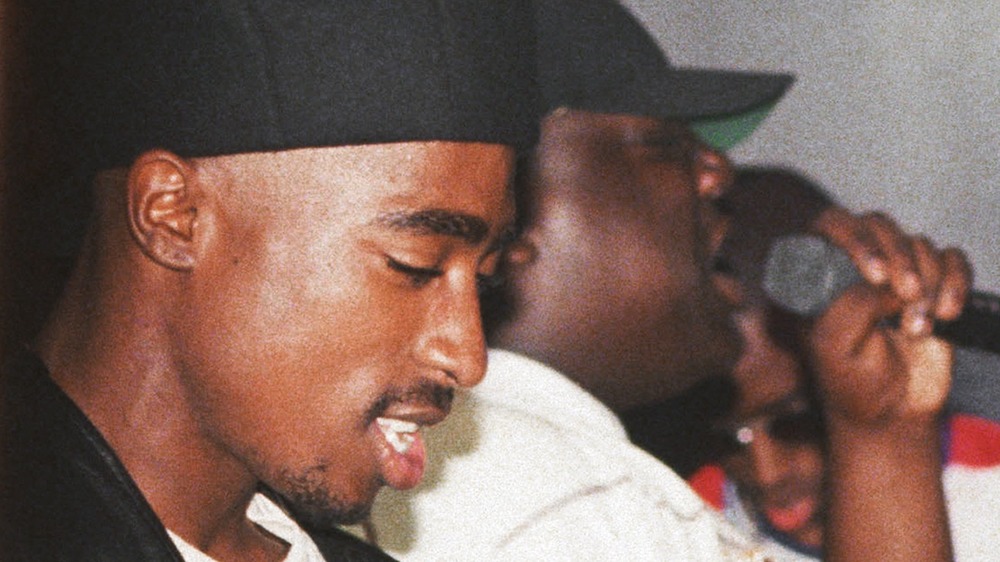 Al Pereira/Getty Images
According to Celebrity Net Worth, "after adjusting for inflation," Biggie Smalls had an estimated net worth of $10 million when he died. His posthumous album, Life After Death, was released a little over a week after his death and went on to sell 5.63 million copies, according to Billboard. In addition, his family has added to the estate by releasing his posthumous solo and collaboration albums, which have sold 13.4 million in the United States. 
In comparison, Tupac Shakur's net worth at the time of his death was estimated to be about $200 thousand because of financial troubles that caused him to be in debt, as per Celebrity Net Worth. However, like Biggie, Tupac's estate also released his albums posthumously and they became best sellers. Tupac's estate was "estimated to be worth around $40million ... as of 2019," according to Express. Much of his estate's money comes from synch licensing in TV and film, unreleased music, merchandise, and more, as per Forbes.