This Is Where You Can Watch Oprah's Interview With Harry And Meghan
The royal family does not want the Oprah Winfrey interview with Prince Harry and Meghan Markle to air at all — and that on its own is enough to make the special must-see TV. So you will surely need to know exactly where and when to catch the tell-all live.
"No subject is off limits," Oprah promises in the trailer for the interview, which starts with a one-on-one with Meghan, who is later joined by Harry. The couple is expected to answer the public's most burning questions about their decision to step away as working members of the royal family and the subsequent tensions that arose.
Going by the trailer, it looks like we could be in for a few bombshells. Some choice Oprah quotes from the 30-second teaser include: "Were you silent or were you silenced?" and "Almost unsurvivable," and "You've said some pretty shocking things." The clip also shows Harry saying, "My biggest concern was history repeating itself." We are so ready for this! So here's how to watch.
There's more than one way to watch the Meghan and Harry tell-all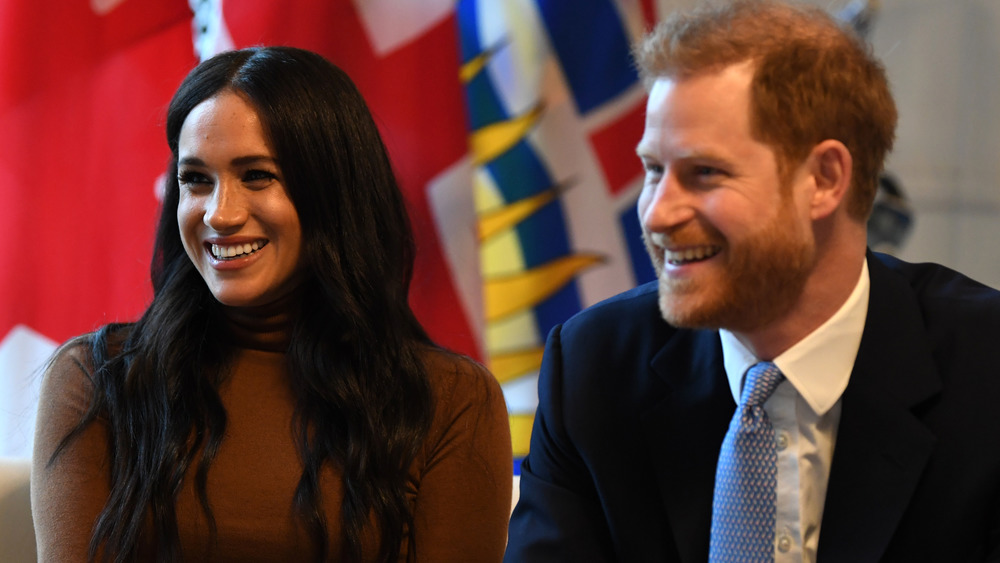 Wpa Pool/Getty Images
The hotly anticipated Prince Harry and Meghan Markle interview, Oprah With Meghan and Harry: A CBS Primetime Special, will air on Sunday, March 7, 2021 at 8 p.m. ET on CBS. Rather hilariously, Queen Elizabeth II will be delivering her annual Commonwealth address on the same day, accompanied by a TV special featuring the members of the royal family who opted out of a spot on Oprah's couch. But if you do not have cable — no need to panic. The special will also be available to stream on Hulu Live, as well as YouTube TV.
To say that a member of the royal family agreeing to sit down for an interview with Oprah is unusual is an understatement. The British monarchy have very specific and strict protocols for dealing with the press, and the Golden Rule is to never, ever share personal details. So a no-holds-barred interview with Oprah — perhaps the only public figure in the world more famous and revered than themselves — is unthinkable.
Then again, since when has Meghan Markle let the Queen tell her what to do?