Married To Medicine: The Truth About Quad Webb's Divorce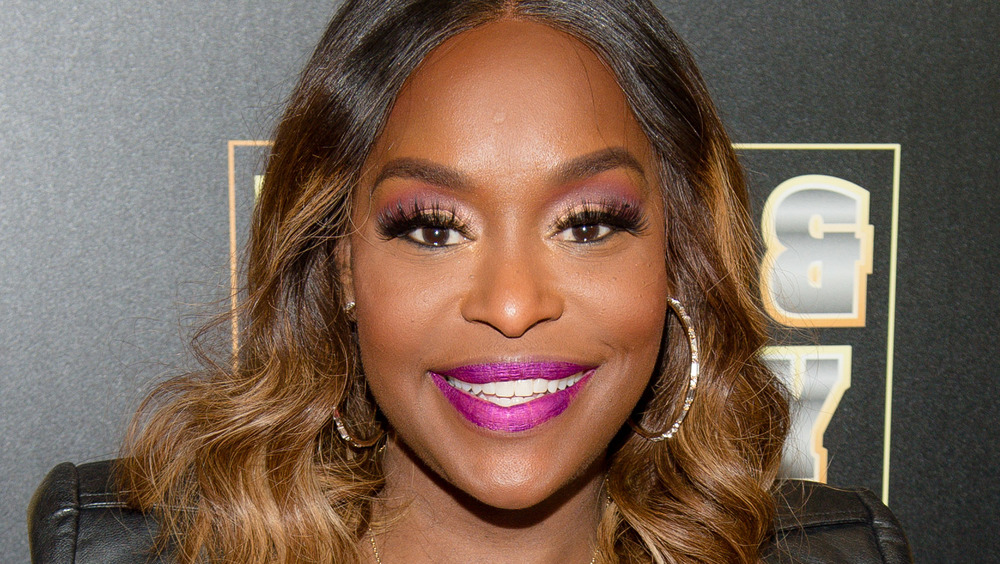 Marcus Ingram/Getty Images
Bravo reality show Married to Medicine is back with Season 8 and we're sure it'll be full of must-see drama. The show, which began in 2013, follows a group of Atlanta-based women who either work in medicine or who are married to someone who does. This season, series regular Quad Webb is only returning "as a friend," according to The Daily Dish.
Of course, the producer and actress is busy these days after welcoming a new baby last year. She and her mother decided to adopt a baby girl named Ariana. She made the announcement (via Essence) after the baby was born, saying, "It is exciting news, and there are so many moving pieces. My mom and I are extremely happy to welcome baby Ari to her new village." She added, "She was born on April 8th, and since then we have been working to get her home—to begin what will surely be a joyous, successful and opportunity-filled life."
In an Instagram with DELUXMagazine, Quad also revealed her plans for Ariana, saying "I just want to be able to give her the best life possible...and she's gonna get that." The best life possible did not appear to include her ex-husband, Dr. Gregory Lunceford, who also appeared on the show. Quad brought up as early as Season 5 (via Essence) how her marriage was "not conducive for a positive environment for a child." Quad eventually filed for divorce and, according to the reality star, "there were a number of reasons why."
Quad Webb divorced her husband after it became clear that he 'doesn't want the marriage'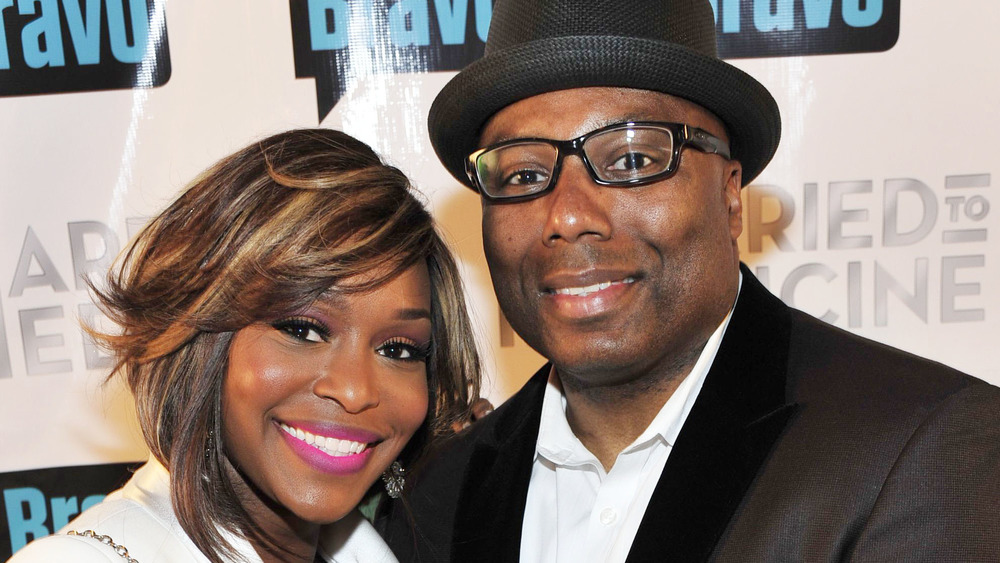 Moses Robinson/Getty Images
Bravo star Quad Webb is technically no longer "married to medicine" after divorcing Dr. Gregory Lunceford after six years of marriage. She explained to Andy Cohen (via The Daily Dish), "As I was trying to work through things with my husband and I still was hitting a brick wall, I said, 'He's not getting it. Apparently, that's giving me a message that he doesn't want to get it, which means he doesn't want the marriage."
This came after Dr. Gregory revealed on a reunion episode that he had gone into a hotel room with two women. The next season, they discussed their issues, which included infidelity, lack of intimacy, and things getting physical. Yet Dr. Gregory didn't make the divorce easy, according to Quad, who said he didn't turn in paperwork needed to complete the divorce. She added, "I figure if you want to live single, then you do the work to be single."
Even after ending their marriage, Quad still wishes Dr. Gregory the best. She even said to him on a reunion episode, "I want you to be happy. I want you to be well." Quad herself has moved on. Besides welcoming a baby, she also launched her own YouTube channel and appears to be dating, even captioning an Instagram post, "I think I might need to make some space in my DM." We're excited to see what Quad's been up to when Season 8 premieres.