Oprah Winfrey And Ellen DeGeneres: Who Has The Higher Net Worth?
Getty Images/Getty Images
Oprah Winfrey and Ellen DeGeneres are two of the most popular talk show hosts. Winfrey dominated the daytime talk show scene for 25 years before ending The Oprah Winfrey Show in 2011, via Cleveland. Dubbed the "queen of daytime television," Winfrey created her own media empire through the success of her syndicated talk program. Her relatability among her loyal viewers gave her opinion power and became known as "The Oprah Effect." She earned the ability to sway public opinion in a mass scale, which made her value as an endorser even greater. With a simple suggestion on her show, Winfrey could turn a new writer into a best seller or spawn a new diet fad. By the time she walked away from her position, Winfrey was earning more than $250 million a year from her show alone. 
DeGeneres made her inception into daytime television in 2003 with her hit talk show The Ellen DeGeneres Show, via MXDWN. She had already become a household name with roles in box office films like Finding Nemo and her 90s sitcom Ellen. As a talk show host, DeGeneres became a leading figure in television with over 20 award wins, via IMDB, and hosting gigs at the top award shows, via Insider. Her success on television skyrocketed after she came out as gay on her sitcom in 1994, and she was awarded the prestigious Presidential Medal of Freedom in 2016, via Variety. 
With so many accolades between Winfrey and DeGeneres, it begs the question — which talk show maven has the highest earnings?
Oprah Winfrey has earned billions more than Ellen DeGeneres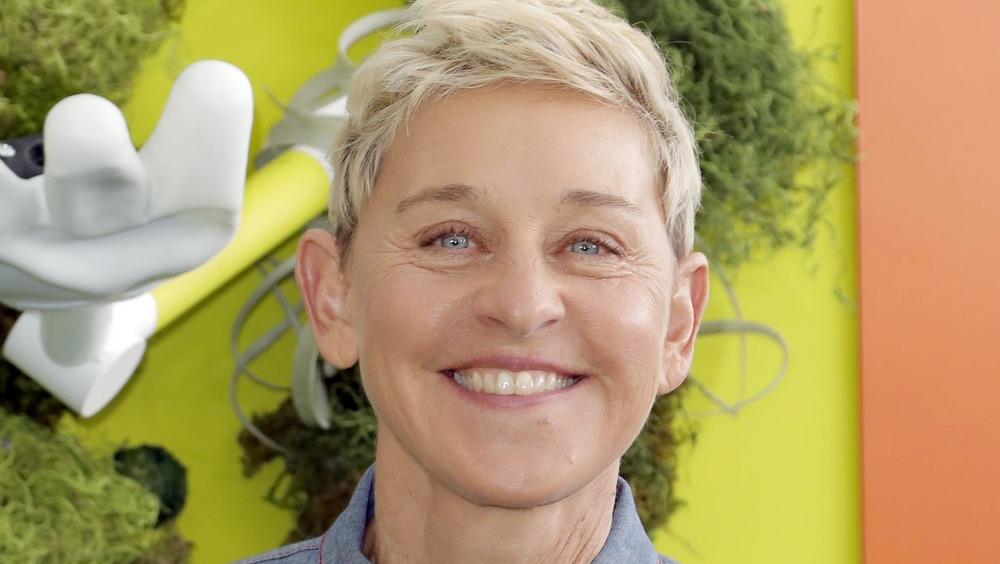 Tibrina Hobson/Getty Images
Oprah Winfrey's net worth completely trumps Ellen DeGeneres' by billions of dollars. The Color Purple star has a net worth of $2.6 billion, Yahoo! Finance reported. Winfrey raked in around $260 million a year during her time hosting The Oprah Winfrey Show, via Cleveland. Since her departure, Winfrey has quadrupled her annual earnings through her cable network OWN, her 8% stake with Weight Watchers, and a multiyear deal with Apple TV+. Her stake in Weight Watches was once valued at $500 million, via Forbes. Through Winfrey's production company, Harpo, she helped launch long-running syndicated talk shows including Dr. Phil, The Dr. Oz Show, and Rachael Ray, as well as award-winning films like Selma. She has returned to the screen for notable films like The Butler and A Wrinkle in Time, while continuing to run her two magazines and publishing a few New York Times best sellers.
Though nowhere near Winfrey's earnings, DeGeneres' $370 million net worth is nothing to sneeze at. DeGeneres was the 12th highest-paid celebrity of 2020 with $84 million in annual earnings, via Fox Business. Aside from her eight-figure talk show check, DeGeneres made even more money producing shows like Little Big Shots, via Forbes. She also receives millions in licensing fees from her lines at PetSmart and Bed, Bath & Beyond. "You shouldn't live your life in fear of money," DeGeneres once said on her show — something easy to say when you are swimming in dough like Winfrey and DeGeneres!