Meghan Markle's Rep Releases A Strong Statement Amid New Bullying Accusations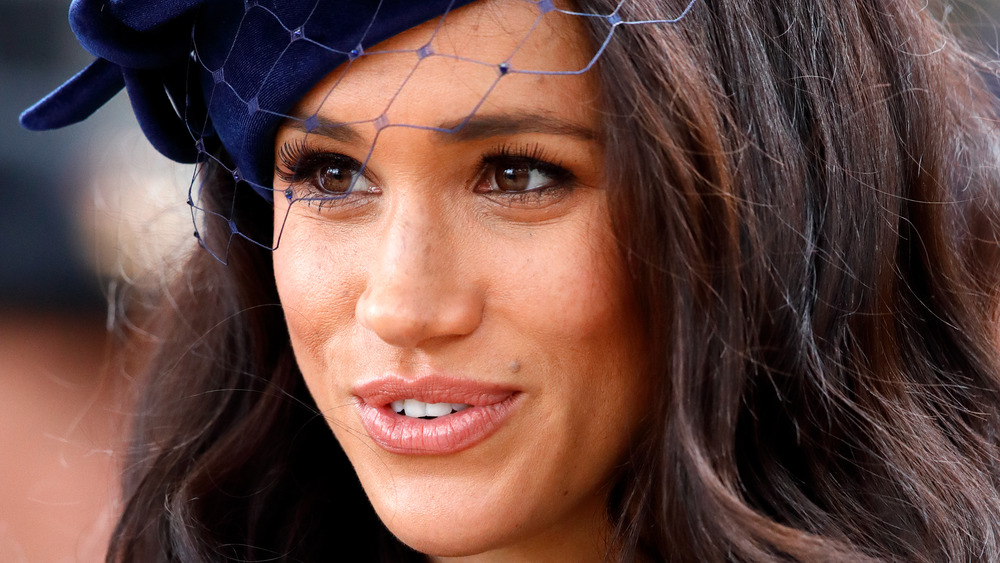 Max Mumby/indigo/Getty Images
Meghan Markle's team fired back at palace advisers, accusing them of a "calculated smear campaign" after it was alleged that the duchess "bullied" former staff members. Meghan's representative said it was "no coincidence" that "distorted" claims made about her — which were several years old — were released days before she reveals her side to the royal story, per Us Weekly. Meghan and Prince Harry recently sat down with television veteran Oprah Winfrey for a CBS tell-all interview special. "Let's just call this what it is – a calculated smear campaign based on misleading and harmful misinformation," Meghan's rep said.
The Times — which published the harassment accusations on March 2, 2021 — claimed to be approached by royal palace aides who wanted "to give their account of the turmoil" within the duchess' Kensington Palace household, per Nine Honey. The outlet also directly referred to, and quoted, senior staffers including Jason Knauf — Harry and Meghan's respected communication's chief during that period — in their 1,500 word exposé. They say Knauf had "very serious" concerns about Meghan, which drove two personal assistants out of the household and led him to file an official bullying complaint against the 39-year-old, per The Sydney Morning Herald.
Rupert Murdoch's The Times is one of Britain's most respected papers, reportedly read on average by 20 million people per month. These new allegations published would no doubt come as another blow for the duchess who recently battled — and won — a privacy claim against another popular British paper, The Mail on Sunday. 
Meghan Markle's rep is 'disappointed' by this attempt to 'undermine' the duchess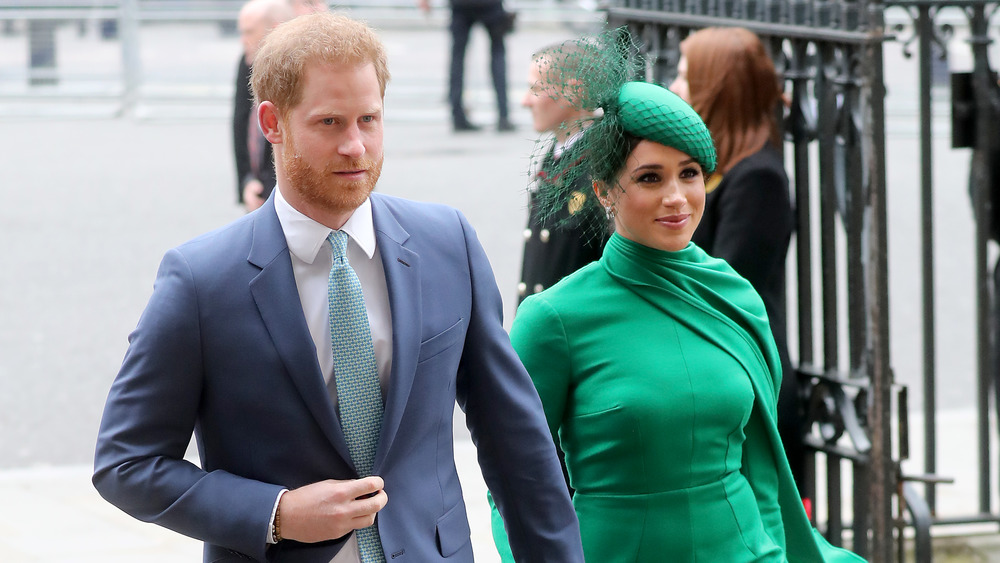 Chris Jackson/Getty Images
Meghan Markle's team took no time responding to this latest attack, releasing a statement just hours after The Times published their piece. "We are disappointed to see this defamatory portrayal of the Duchess of Sussex given credibility by a media outlet," her representative began, before skeptically pointing out the opportune timing. "It's no coincidence that distorted several-year-old accusations aimed at undermining the duchess are being briefed to the British media shortly before she and the duke are due to speak openly and honestly about their experience of recent years," per Us Weekly. 
According to The Times, Meghan and Prince Harry's former communication's advisor, Jason Knauf, emailed the then-private secretary of Prince William, writing that Meghan's attitude was "totally unacceptable," per The Sydney Morning Herald. The Times claimed Knauf felt compelled to make the formal complaint following a conversation with palace HR head Samantha Carruthers. Knauf addressed his concerns surrounding two royal staffers' decision to resign: "The Duchess seems intent on always having someone in her sights. She is bullying Y and seeking to undermine her confidence. We have had report after report from people who have witnessed unacceptable behaviour towards Y."
Knauf reportedly made the complaint hoping Buckingham Palace would do more to protect staff — but a source told The Times that Harry requested Knauf not pursue it, per Nine Honey. Knuaf now runs Prince William's charitable foundation, per The Sydney Morning Herald. 
Meghan Markle is apparently 'saddened by the latest attack'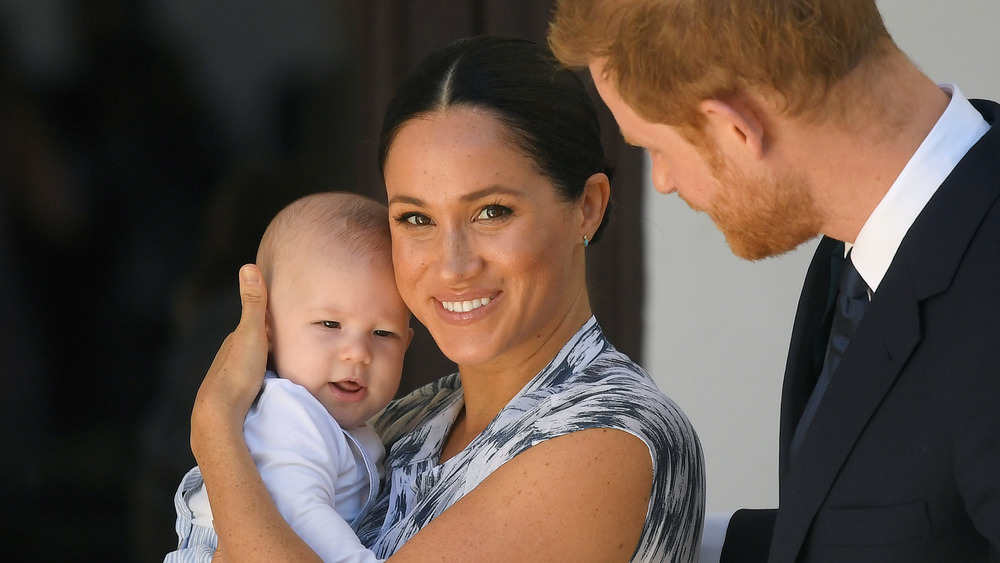 Pool/Getty Images
The 1,500-word The Times feature outlined Meghan Markle's supposed conduct. One young woman was apparently so terrified of being confronted by Meghan that she reportedly told a colleague, "I can't stop shaking," per The Australian. The Times quoted another source who claimed those in Buckingham Palace and Clarence House knew exactly what was going on but refused to take action — "they had a situation where members of staff, particularly young women, were being bullied to the point of tears." 
Meghan and Prince Harry stepped down as working royals in March 2020, and on Feb. 19, 2021, the queen confirmed the pair wouldn't be returning, per Us Weekly. The couple — who now live in California with 1-year-old Archie— are reportedly upset by. the exposé. Meghan's rep said, "The duchess is saddened by this latest attack on her character, particularly as someone who has been the target of bullying herself and is deeply committed to supporting those who have experienced pain and trauma." 
Just recently, Harry opened up to James Corden about the toxicity of the British press, including their portrayal of his wife. "She is determined to continue her work building compassion around the world and will keep striving to set an example for doing what is right and doing what is good," Meghan's rep concluded. With the royal couple's interview with Oprah set to air on March 7, 2021, no doubt we'll get to hear their side of the story.