Gillian Anderson And Emma Corrin Respond To Prince Harry's Take On The Crown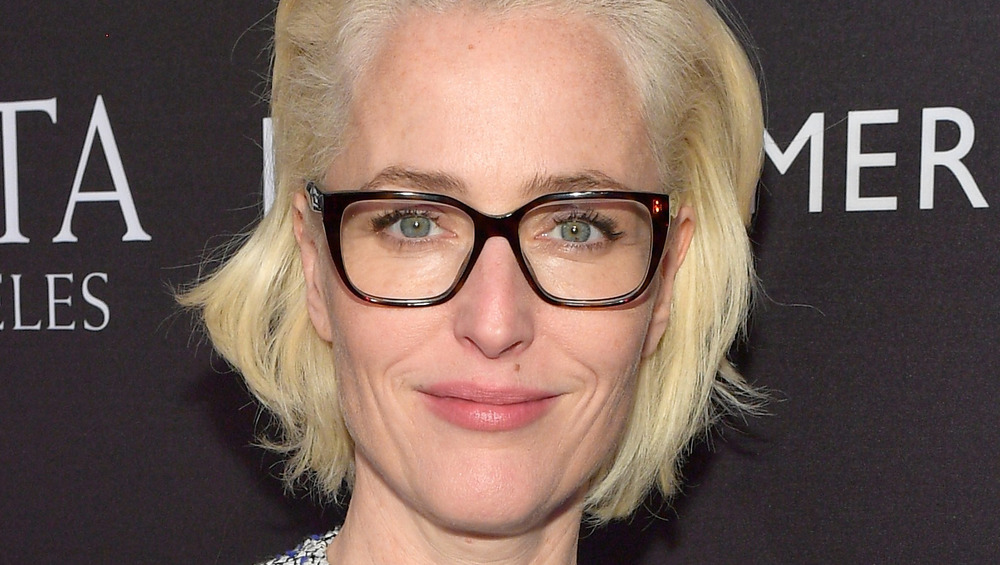 Matt Winkelmeyer/bafta La/Getty Images
The stars of The Crown have reacted to Prince Harry's revelation that he's watched the series, calling the idea "madness," but Harry's words "humbling." Gillian Anderson, Emma Corrin, and Josh O'Connor seemed to be just as amazed as we were to learn that the sixth-in-line for the crown was one of the millions of people watching it at home.
Prince Harry praised the hit Netflix show in a wide-ranging yet funny interview with James Corden in February 2021. Aside from getting the royal tick of approval, The Crown was also the clear winner of the 78th Golden Globes. The show scored not only the title of Best Drama, but Corin took home the trophy for Best Actress, Anderson got Best Supporting Actress, and O'Connor won Best Actor.
The four-season series, which slates itself as a fictional depiction of the British royal family, begins with Queen Elizabeth II's reign in the 1940s to the introduction of the late Princess Diana. And of course, following the Golden Globes ceremony, reporters couldn't not ask Corin (who played Diana), Anderson (Margaret Thatcher), and O'Connor (Prince Charles) for their thoughts on the red-headed royal watching them on-screen.
Emma Corrin was 'incredibly moved' by Prince Harry's acknowledgment
After The Crown swept the 78th Golden Globes, Emma Corrin, Gillian Anderson, and Josh O'Connor were asked about Prince Harry's surprising television share. Corin — who thanked the late Princess Diana in her acceptance speech — said she was "incredibly grateful for his words," per Us Weekly.
Corrin explained that while The Crown "feels so removed," it is based on real people and events. "I felt incredibly grateful to him," she said. "I was incredibly moved by what he said. Obviously, I played his mother and that would have been such a sensitive thing. I was very moved, he acknowledged it. I'm glad he enjoyed it; I was very grateful for those words."
Anderson, who took on the Iron Lady, was more matter-of-fact in her response, saying Harry was "fairly well-qualified to judge what is fact or fiction." She said it was "pleasing" he understood that creator Peter Morgan wasn't out to expose them or create a documentary. "That [Morgan] is telling a nuanced story of the challenges of putting duty and service before love and family and that he has certainly many, many years of experience with that," Anderson said. "I think it was nice to be on the outside and also on the inside of a show that I care about hearing perhaps that subject addressed."
As for O'Connor — he seemed more baffled about the concept of Prince Harry watching him play his father: "The idea that someone like Harry is watching it is kind of madness to me."
Prince Harry said he's 'more comfortable' with 'The Crown' than the British press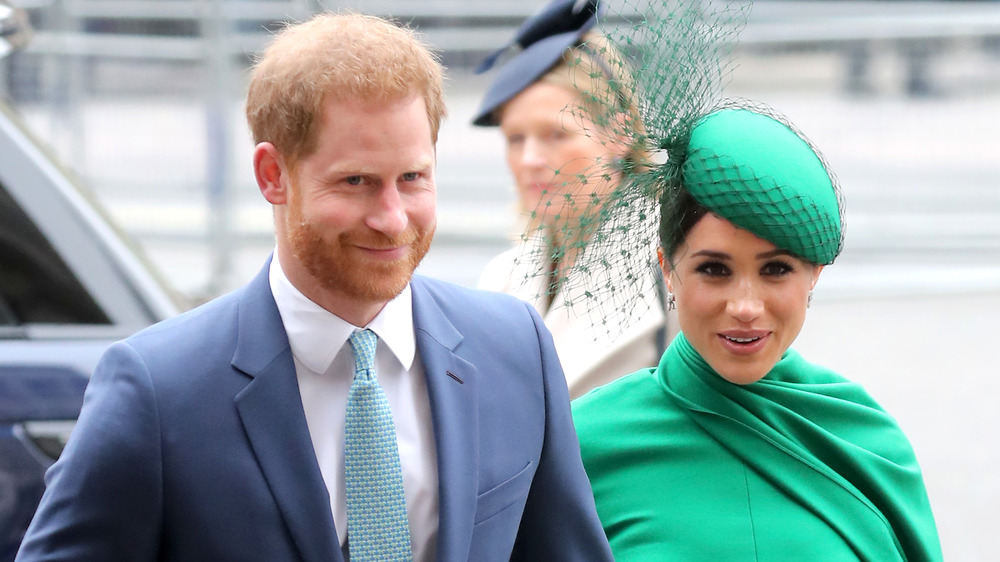 Chris Jackson/Getty Images
Prince Harry acknowledged he'd seen The Crown — it's unclear how many season deeps, however — to James Corden while on board an open-top bus in Los Angeles. The 36-year-old, who recently stepped down as a senior member of the royal family, revealed on The Late Late Show with James Corden how he feels "way more comfortable" with the fictional show than the press — as it doesn't "pretend to be news."
Harry said, "It's loosely based on the truth. Of course, it's not strictly accurate, of course not, but loosely it gives you a rough idea about what that lifestyle, the pressures of putting duty and service above family and everything else, what can come from that."
He then continued on saying he has a "real issue" with how the British press treat his family — directly referring to wife Meghan Markle in the process. "[The Crown] is obviously fiction, take it how you will. But this is being reported on as fact because you're supposedly news. I have a real issue with that," he said.
Aside from the more tender interview moments, Prince Harry also revealed the queen gifted his son Archie with a waffle maker for Christmas with waffles being the toddlers breakfast of choice. Let's hope if The Crown recounts the present-day royals that this sweet little interchange is shown.