Why Gillian Anderson Thanking Her Ex At The Golden Globes Is Turning Heads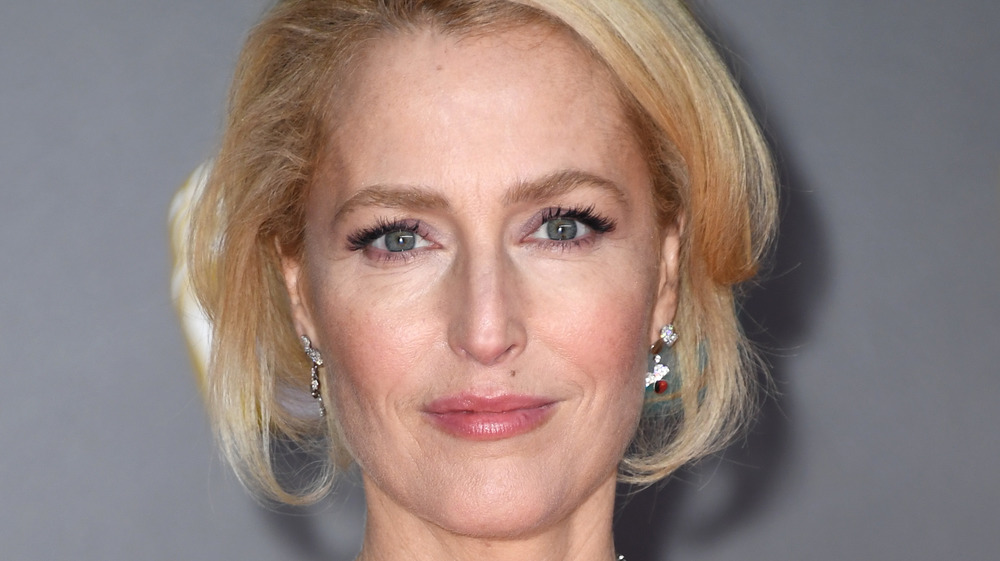 Gareth Cattermole/Getty Images
The Crown won big at the 2021 Golden Globes. All in all, it was nominated for six awards and won four. Besides taking home the award for Best Drama, Emma Corrin (Princess Diana) also won for Best Actress, Josh O'Connor (Prince Charles) won Best Actor, and Gillian Anderson (Margaret Thatcher) won Best Supporting Actress. Olivia Colman, who plays Queen Elizabeth, was nominated for Best Actress, and Helena Bonham-Carter (Princess Margaret) was nominated for Best Supporting Actress, though they both lost, per Vox.
Throughout the show, with each new win, the camera cut to the rest of the cast beaming proudly as their colleagues commenced their various acceptance speeches. O'Connor went out of his way to thank his fellow actors for their support and mentioned how much fun he had working on the show, per E! News. Corrin, of course, echoed his sentiments.
Acceptance speeches at awards ceremonies are pretty run-of-the-mill — "Thank you mom and dad, thank you to my agent, thank you to the producer for believing in me," etc. When it was her turn to express her gratitude, however, Anderson hit all the usual marks, but with one rather odd addition. Read on to find out why Anderson's Golden Globes acceptance speech has people talking.
Gillian Anderson's acceptance speech has sparked rumors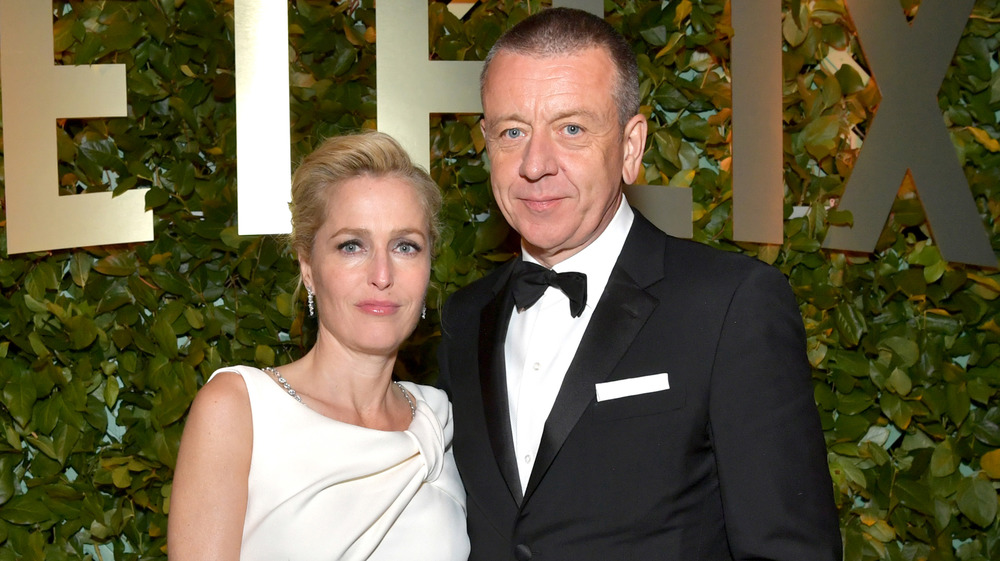 Emma Mcintyre/Getty Images
When Gillian Anderson accepted her Golden Globe for Best Supporting Actress, she thanked all the usuals. "Oh my God," she said excitedly. "Firstly, thank you very much to the Hollywood Foreign Press and to my fellow nominees," she added. Anderson then thanked the casting director and, of course, Peter Morgan, the creator of The Crown. Here's where things get messy, though. Morgan is not only the mastermind behind the wildly successful Netflix series — he also happens to be Anderson's ex-boyfriend. Anderson thanked Morgan for believing in her ability to play Margaret Thatcher and additionally thanked him for "writing an exquisitely multidimensional character, against the odds."
While thanking your show's creator is a pretty standard award ceremony move, thanking your ex-boyfriend definitely is not.
Anderson and Morgan dated for four years and officially split in December 2020. However, rumors persisted that the pair have reconciled, as it has been reported that Morgan is staying with Anderson in the Czech Republic while she films a movie, per Page Six. Anderson's emphatic expression of gratitude toward Morgan definitely only adds fuel to the fire. Whether or not the Netflix power couple is back on, at least they appear to be on good terms.