Why Emma Corrin Feels A Special Connection To Princess Diana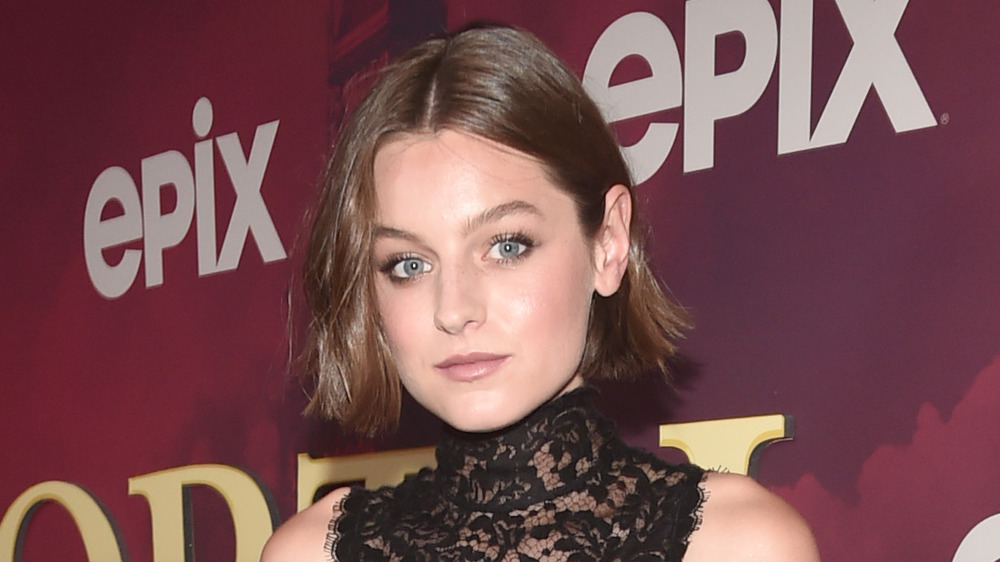 Alberto E. Rodriguez/Getty Images
While actress Emma Corrin was pleasantly surprised (so much so that she nearly blacked out) when she heard the news that she had landed the role of Princess Diana in Netflix's The Crown, it also came as a full-circle moment for the young star.
As reported by Interview Magazine, Corrin's mother bore a striking resemblance to Diana, even prompting an entire cafe of people to stop and stare at her. Some of the patrons even fainted, as the news had reported mere hours before that Diana had been tragically killed in automobile crash. "I hesitate to tell that story because it almost sounds too insane to be true," Corrin said as she recalled the story. "There's this theme throughout my life of Diana cropping up. It doesn't feel ordinary," she added.
And with Corrin's new role, it appears that once again the Princess of Wales has managed to creep back into her life. Keep reading to learn how Corrin is acclimating to such high-profile role — one that she also happens to share such a special connection to.
Emma Corrin admits that playing the role of Princess Diana can be 'overwhelming'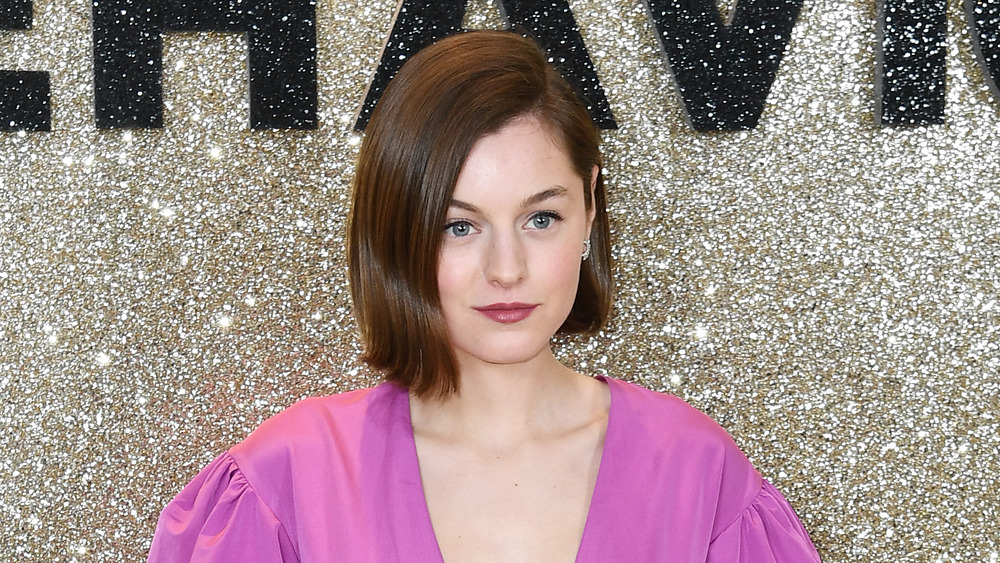 Gareth Cattermole/Getty Images
Emma Corrin was like many college students at Cambridge Univeristy, spending most of her spare time binge-watching Netflix, including the first two seasons of The Crown. She probably never could've imagined that one day she would be starring in the popular drama series, though.
Corrin opened up to Interview Magazine in November 2020 about her life prior to landing the role as the Princess of Wales. According to Corrin, during her time as a student she starred in several campus shows but it was only after graduation that she acquired an agent. 
It was 2018 when her life changed and she was asked to read for the part of Diana during a casting call for the part of Camilla Parker Bowles, Diana's famous arch-nemesis. While Corrin was cautioned that this was not an audition, she prepared as if it was, even studying Diana: In Her Own Words, a 2017 documentary about Diana's life. "There were things I tried to emulate, like Diana's head tilt and her voice. She had a very unique way of speaking," Corrin revealed.
And it appears that all of her hard work paid off! Six months later she was asked to come back and participate in a chemistry read and was given the part. Even now, it all feels surreal to the young actress. "I feel a lot of responsibility," Corrin admitted. "I try not to think much about it. Otherwise, it does get overwhelming."