Who Is The Crown's Princess Diana, Emma Corrin?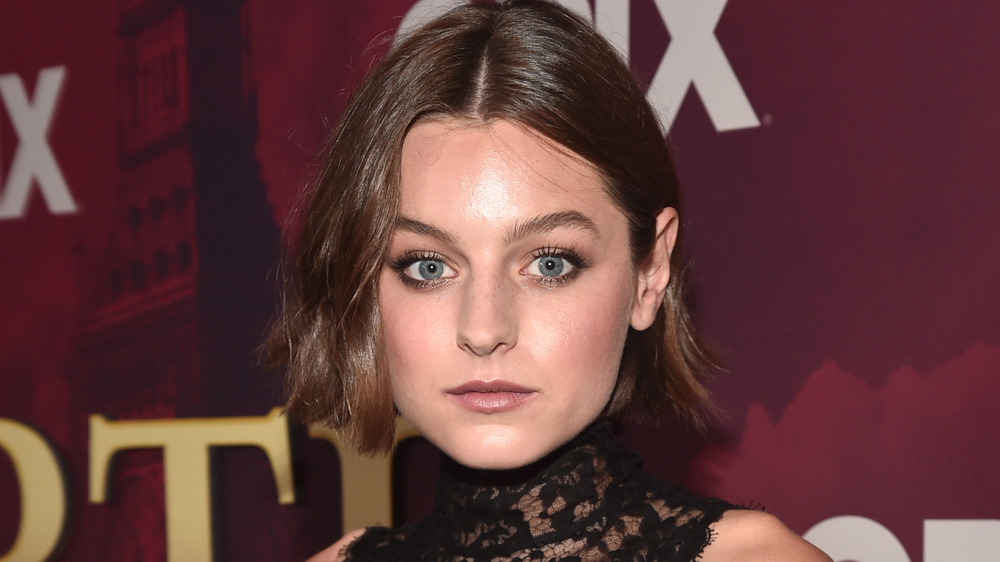 Alberto E. Rodriguez/Getty Images
When Netflix released the highly anticipated fourth season of The Crown in November 2020, fans of the series were on the edge of their seats, more than ready to finally see Princess Diana's story. Of course, finding the perfect actress to play The People's Princess was surely no easy feat, but the show found a winner in Emma Corrin.
Like Princess Diana, Corrin had a humble beginning and actually worked in retail just two years before nabbing the role of Princess Di, per The Hollywood Reporter. Since The Crown is Corrin's breakthrough role, she has been thrusted into the public eye much like Lady Diana Spencer, who was a part-time kindergarten teacher before she married the future king of England, Prince Charles. While we won't give away any details of the couple's tumultuous relationship that viewers will see play out in the series, Corrin used the struggles of her newfound fame to channel her inner Dynasty Di.
"Ben said to me if you ever get followed by a photographer, or your name ends up in the paper, when you're surrounded by flashing lights, and you feel daunted or overwhelmed or anything you feel, this is exactly how she would be feeling. You're going to have a parallel experience," Corrin told Variety, recalling a conversation with The Crown director Benjamin Caron. "[The show] already has changed my life quite a lot, and I expect when it comes out, things will get a little mad for a bit." Keep scrolling for more details about the up and comer who took on the role of Princess Diana.
Emma Corrin grew up aspiring to be like Princess Diana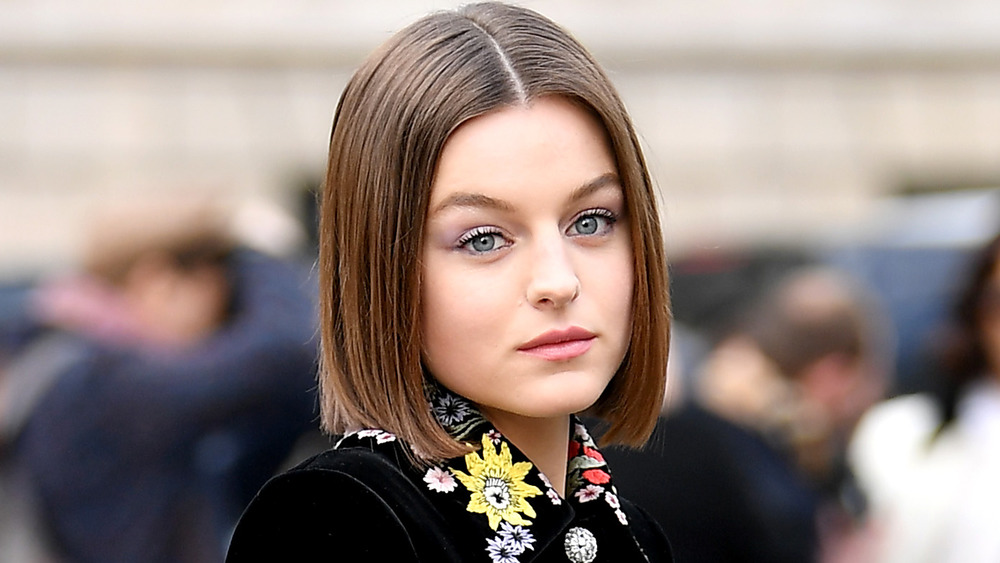 Jacopo Raule/Getty Images
As a Brit who was raised in the post-Princess Diana era, Emma Corrin idolized the beloved royal. "I grew up very aware of her being generous and empathetic — a people person — and how rare that was," the actress told The Los Angeles Times. "Whenever I heard about her with someone or watch a documentary, I remember thinking, 'Oh, this is the kind of person who I want to be, which is now weird," she told the outlet with a laugh, adding, "I went a little too far."
Since, as of this writing, the fourth season marks the most modern era The Crown has covered thus far, the pressure was on to do the role justice. "Normally we don't go to someone who is almost a lookalike. We find the best actor," director Benjamin Caron told The Los Angeles Times, "But she had both, and that felt a little bit unnerving."
With the strength Princess Diana had to deal with her tumultuous marriage and her inner demons — specifically her battle with bulimia — Corrin had to walk the "line between strength and vulnerability," Caron told Variety. "Everyone struggles with tough love, no one more so than Diana, and Emma captured that aspect of the human condition, that desperate intensity of youth when everything feels all or nothing."
He added, "Viewers will come to this season with a picture of Diana in their minds. I know I did. But Emma's performance is so compelling she will very quickly win people over as The Crown's Diana."