How Much Jessica Simpson Really Works Out Might Surprise You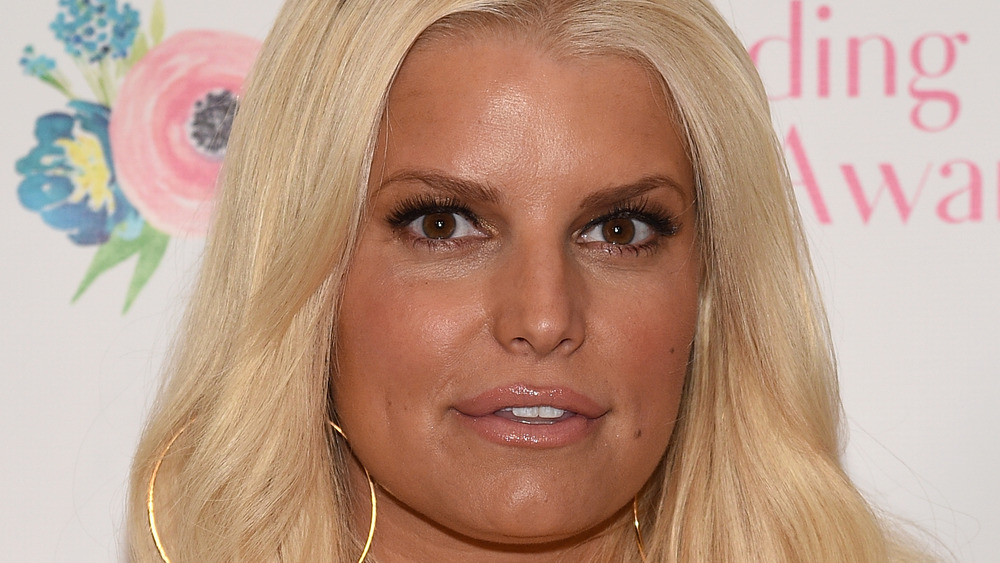 Dimitrios Kambouris/Getty Images
Jessica Simpson, like Britney Spears and so many others, has faced not just media scrutiny, but flat-out bullying. There was the famous 2009 "mom jeans" event, where she wore high-waisted jeans and a leopard print belt while performing and got absolutely taken down for it... because apparently that's not allowed?
In February 2020, Simpson told Hoda Kotb on Today that those cruel comments "broke" her heart. "I was taken down by the world," she recalled. The situation was so difficult that in her memoir, Open Book, she dedicated an entire chapter to it, aptly called "Death By Mom Jeans." Jeepers.
Since this nightmare, Simpson has gone on to marry Eric Johnson and together they share three children, according to USA Today. After her third child, Birdie May, whom she gave birth to in March 2019, per Shape, Simpson took on the challenge of losing 100 pounds. It's an amazing story, and in the world of extreme weight loss, Simpson actually goes to the gym less than you'd think. Here's the scoop.
Jessica Simpson started by walking 6,000 steps a day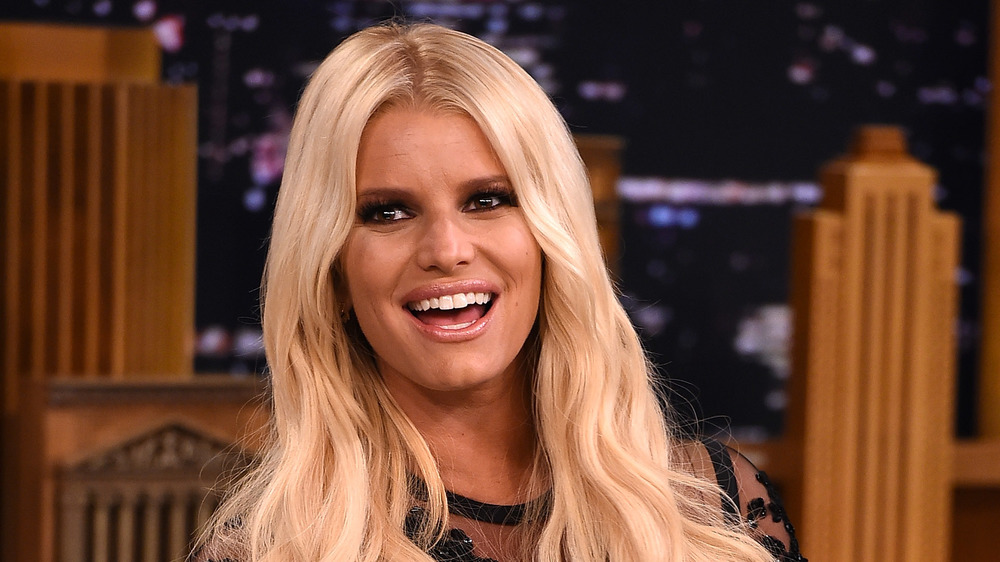 Theo Wargo/nbc/Getty Images
It took Jessica Simpson six months to drop 100 pounds after giving birth to her third child, Birdie May, which Simpson explained on Instagram in September 2019. She captioned the photo with, "6 months. 100 pounds down (Yes, I tipped the scales at 240)."
Simpson enlisted the help of two trainers, Harley Pasternak and Sydney Liebes, according to Good Morning America. Pasternak told Us Weekly that he started Simpson out with walking, with her initial goal being 6,000 steps a day and slowly worked it up to around 12,000 steps.
Food consumption was the most critical part of Simpson's journey, as Health Digest notes. Pasternak broke down Simpson's meal plan. "It's three meals and two snacks a day, and each meal has protein, fiber and fat, and snacks are protein and fiber or protein and fat," he said to People.
While food was the most essential part, Simpson still worked out but not as much as someone might expect after seeing her incredible transformation. Pasternak mentioned how often he and fellow trainer Liebes worked out with Simpson to GMA: "Even if I or Sydney is working out with her for 45 minutes three times a week, or four times a week, there's still 165 of the 168 hours that she's not working out. That was the key to this transformation." Clearly, for Simpson, the trick was the time not spent working out.