Jessica Simpson Reveals Transformation In Christmas Picture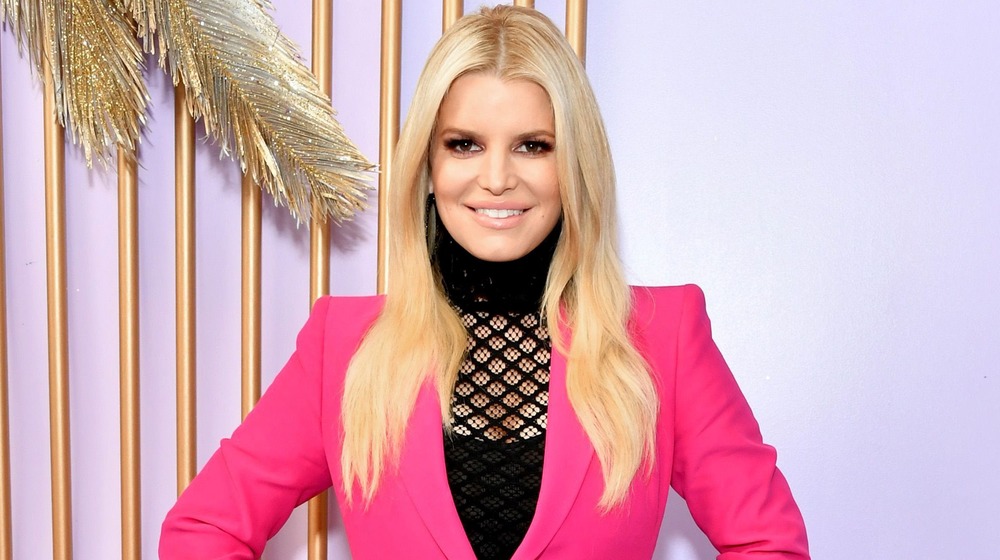 Amy Sussman/Getty Images
Some celebrities do what they can to project perfection. In contrast, Jessica Simpson takes a different approach. She has no problem keeping it real when it comes to her struggles with diet and fitness. While the winter holidays can be associated with indulgence, Simpson posted a 2020 Christmas photo, showcasing her 100-pound weight loss in a red-and-white holiday onesie. She didn't mention anything about fitness in her caption, but her full body transformation is front and center.
Simpson and her husband Eric Johnson welcomed their third child, Birdie Mae, in March 2019. In September 2019, Simpson shared a photo of herself, revealing, "6 months. 100 pounds down (Yes, I tipped the scales at 240). My first trip away from #BIRDIEMAE and emotional for many reasons, but so proud to feel like myself again. Even when it felt impossible, I chose to work harder." Her trainer Harley Pasternak shared the same photo, writing, "Beyond proud of this incredible woman. Been working together for over 12 years and she's always the most warm, sweet, polite, and respectful person in the world. And on top of it all, after being nonstop pregnant for as long as I can remember, she's down 100 pounds and looks younger today than she was when we met."
There's much more to Simpson's weight-loss journey beyond those Instagram posts. She's put in a lot of work, besides getting fit in between pregnancies, by overhauling her whole lifestyle. 
Jessica Simpson doesn't want anyone to be fooled by social media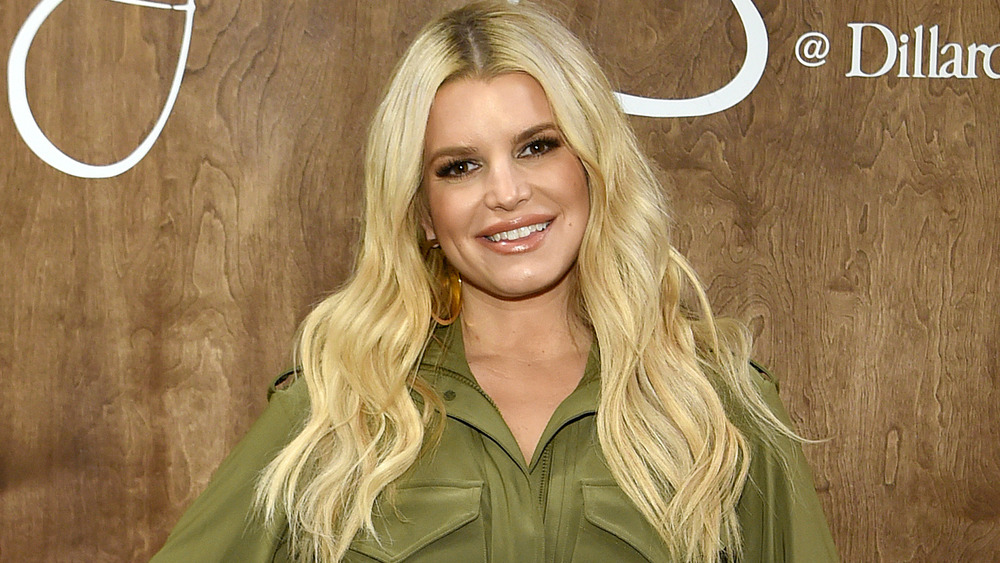 John Shearer/Getty Images
Jessica Simpson attributed her physique to taking care of her three kids "all day every day" in a September 2020 People interview. She added, "If you marry an athlete, you got to stay on your feet." Simpson explained why she's been so open about her weight fluctuation, emphasizing, "We're not perfect. Nobody's perfect. And don't let social media make you think that way because nobody's perfect. We all have our issues." In another People interview, the singer discussed how she felt fitting into a 14-year-old pair of jeans, admitting, "I was in complete shock. It was a good 40th birthday present. I've tried to pull those things over my hips so many times."
Although Simpson has been on track with her gym workouts, her trainer Harley Pasternak attributed a majority of her progress to "everything she did outside of the gym" when he spoke to People in September 2019. He reflected, "The difference between this and the other times was that she worked out, yes, but her transformation was more about what she did on her own time." You can see her 2020 Christmas transformation pic below:
Pasternak revealed that his client focused on five daily tasks. In addition to eating well and working out, he wanted Simpson to get adequate sleep, take an hour break from technology, and get in lots of steps walking around every day. Pasternak believes that people "get lean in life, and strong in the gym," which is working for Simpson, clearly.
Jessica Simpson 'moves moves moves' every day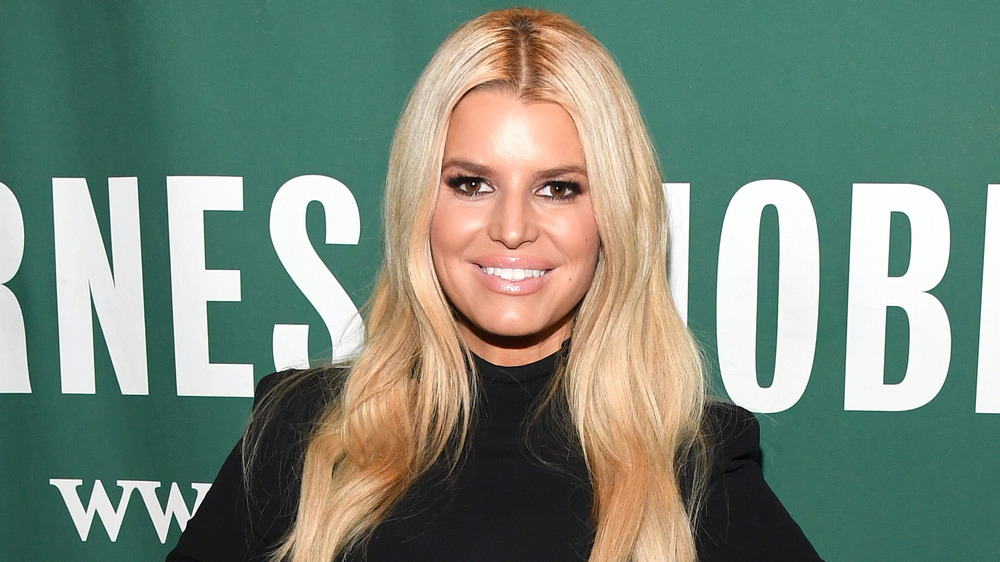 Kevin Mazur/Getty Images
In May 2020, Jessica Simpson's long-time trainer Harley Pasternak discussed Jessica Simpson's 100-pound weight loss during an interview with E! News. He shared, "It had to be more than just getting back from her baby weight, but how do I keep whatever I am doing now forever. That's why we are not a big fan of doing any extreme diet or radical forms of exercise."
Instead of opting for high-intensity workout regimens, the cornerstone of Simpson's routine is walking around, with a goal of hitting at least 14,000 every day. Even getting to that point was a gradual thing, initially working up to a 6,000 step goal for the day. In a May 2020 Instagram post, Simpson shared, "Woke up before all 3 kiddos to get my steps in and spend time with me, myself, and I. Move move move for your own mental health." 
Rather than having whole days dedicated to "cheating" on her healthy eating plan, she occasionally indulges in some cheat meals throughout different days. Pasternak explained to E!, "You don't have to have all of your indulges in one day. It tends to be a little extreme if you do that." Simpson stays on top of her goals by emailing Pasternak with her step count and a summary of the goals she achieved that day.
Instead of "getting in shape between kids," Simpson and Pasternak focus on being "confident and energized... in a sustainable way."