The 'Folklore' Lyric Taylor Swift Is Most Proud Of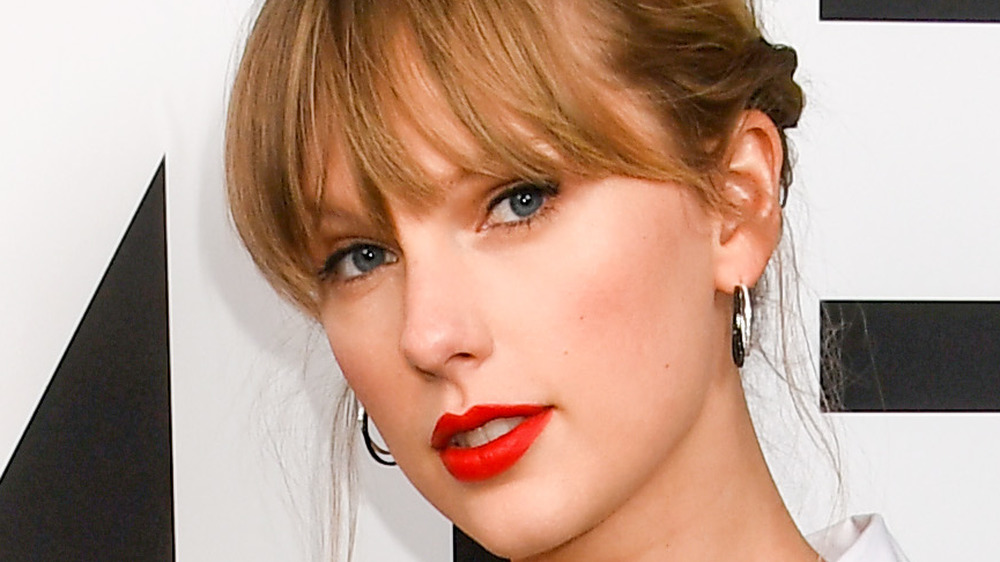 Dave J Hogan/Getty Images
Ahead of the 63rd Annual Grammy Awards, Taylor Swift is nominated for not one, but six Grammys. Per the Recording Academy's official Twitter account, thanks to her 2021 nominations, Swift "is now the seventh-most nominated female artist in #GRAMMYs history with 41 nominations." 
In 2020, the pop star released two different studio albums, Folklore and Evermore, while in quarantine amid the pandemic. While each album included a range of different bops, Folklore definitely took the world by storm. Swift's eighth studio album was unlike anything she'd ever put out before. Its striped down nature definitely paired well with the times, so much so that Folklore nabbed a nomination for Album of the Year at the 2021 Grammys.
In early March 2021, just weeks before the highly anticipated award show, Swift sat down with People to discuss the record-breaking album. Throughout the interview, Swift not only talked in-depth about Folklore, but also revealed which lyric is she most proud of from the Grammy-nominated album. Curious to know which song she takes the most pride in for writing and producing? Keep reading to find out. 
This line from 'The Last Great American Dynasty' makes Taylor Swift's heart sing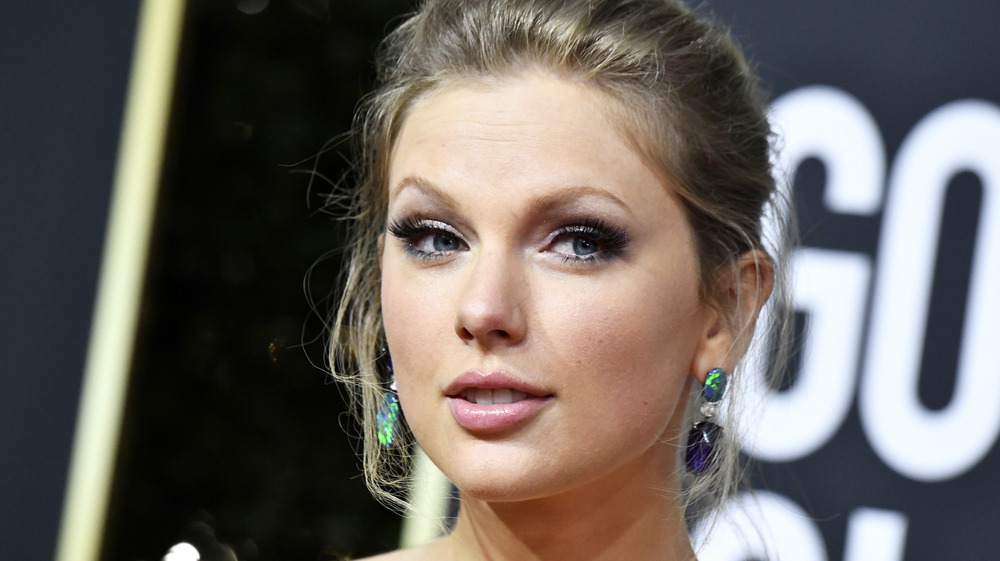 Frazer Harrison/Getty Images
In a 2021 interview with People, Taylor Swift opened about up about her hit studio album Folklore and the lyrics behind the must-played songs. The interview happened the same month as the 63rd Annual Grammy Awards, where the singer-songwriter is up for six different awards. Given the album's popularity, it's not surprise Swift  was asked about which song or lyric she was most proud of writing. 
She revealed, "I'm really proud of 'She had a marvelous time ruining everything' from 'The Last Great American Dynasty' because it's about what happens when women step out of their cages and run," explains Swift. She adds, "It can be a real pearl-clutching moment for society when a woman owns her desires and wildness [...] and I love the idea that the woman in question would be too joyful in her freedom to even care that she's ruffling feathers, raising eyebrows or becoming the talk of the town. The idea that she decided there were marvelous times to be had, and that was more important." 
In the past few years, Swift has become more public with her views on sexism and promoting feminism. In her hit Netflix documentary Miss Americana, Swift opens up about her new perspective on handling sexism, so it totally makes sense why that specific lyric is very important to singer-songwriter.