Where Does LeBron James Live And How Big Is His House?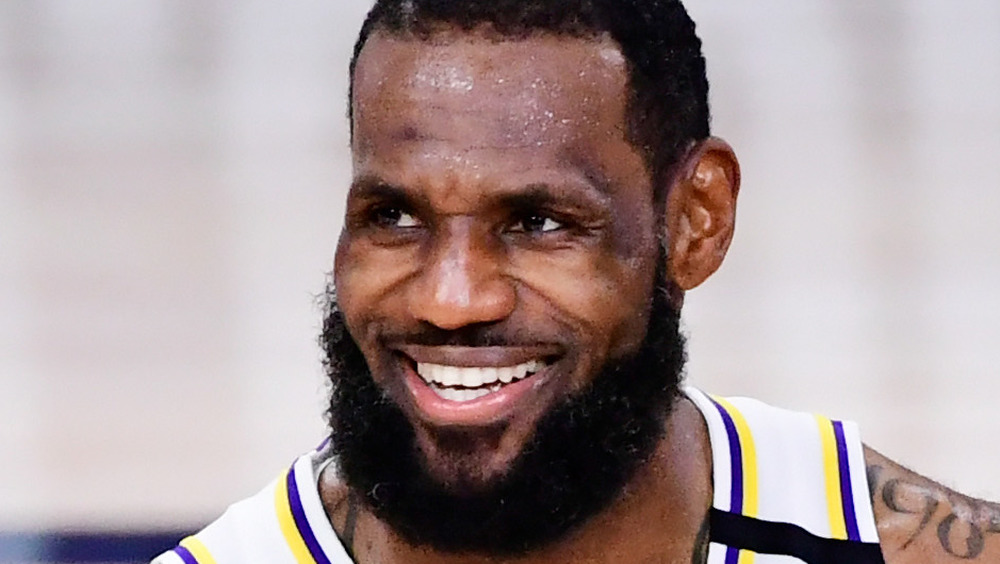 Douglas P. Defelice/Getty Images
With a wife, three kids, and a half a billion dollar net worth, fans would expect LeBron James and his family to live the good life. The Los Angeles Lakers player has achieved a superstar status through his success in the NBA. The four-time NBA champ's $500 million net worth comes by way of his NBA salary, multi-million dollar endorsement deals, and real estate across the country, according to Celebrity Net Worth. When he isn't on the court, he spends his time at home with high school sweetheart wife Savannah James, and their children, LeBron "Bronny" James Jr, Bryson James, and Zhuri James. 
With LeBron being a million dollar brand, his children have had the luxury of growing up in a life he could only dream of as a child. The NBA superstar has shared the challenge with raising his kids up with humility despite their wealth and celebrity status. "They would never understand that there's a bottom, and that's the challenge of a parent every single day that I have to juggle with," LeBron said on Uninterrupted podcast Kneading Dough. "How do I raise my kids knowing that they will never feel or understand what their father went through? But you just give them life goals, you give them life challenges, and at the end of the day, they're going to have to walk their own path." Let's take a look at the path the James family is walking in their Beverly Hills mansion.
LeBron James resides in a $38.6 million mansion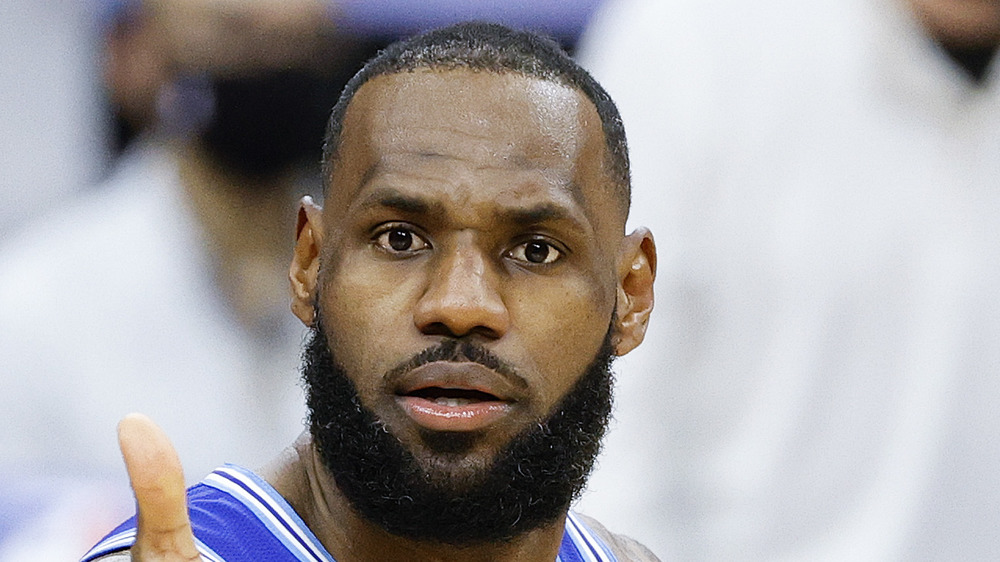 Tim Nwachukwu/Getty Images
After signing a $154 million contract with the LA Lakers in 2018, via Bleacher Report, LeBron James and his family left their hometown of Ohio and headed for the sunny skies of Los Angeles. By September 2020, James had closed on his third LA-based home for $36.8 million, Variety reported. The 13,000-square-foot mansion is more than enough room for his family of four. Held in Beverly Hills' ritzy Post Office district, the home includes a "9,000-square-foot main house and two detached guest houses," according to HGTV. And as for one of those guest houses? As James shared on Instagram (via Clutch Points), one of those bonus abodes is his daughter's personal playhouse where she goes to do her school work and get some alone time away from her two older brothers
The NBA champion's mansion sits atop the Beverly Hills mountains on 2.5 private acres, as noted by Variety. A screening room setup in the home offer the James family the luxury of getting a theater experience while watching television, and the home's location atop the mountains offers a jaw-dropping view of the surrounding LA area. After experiencing a rough childhood in Akron, OH, James is enjoying the good life with his loved ones by his side. He shared his gratefulness for spending more time with them during the COVID-19 pandemic. "It's definitely been a bit of a blessing to be able to be here 24/7 and be here with your family," James told USA Today. The All-Star player worked hard to live lavish.