The Real Reason Ana De Armas Chopped Off All Her Hair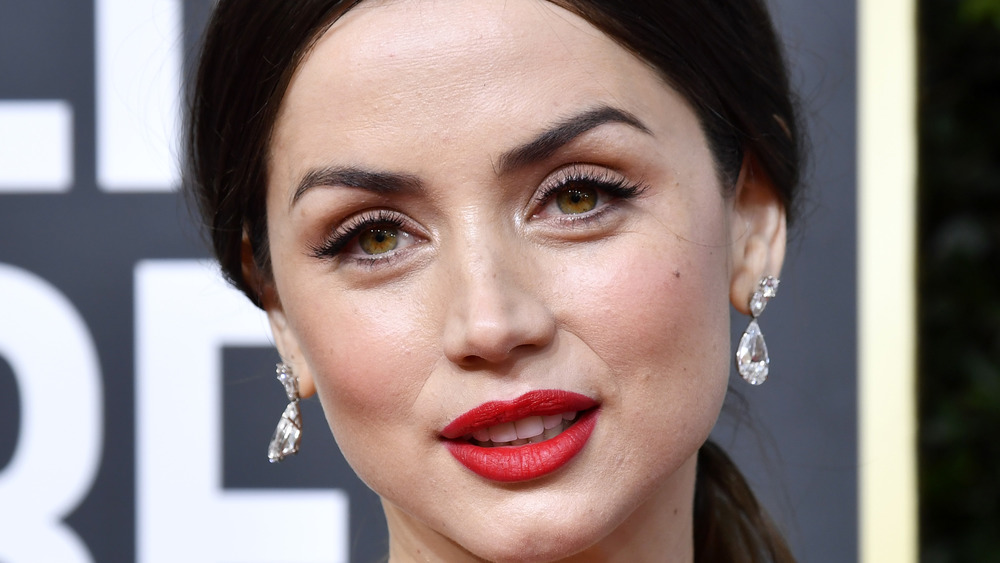 Frazer Harrison/Getty Images
Ana de Armas chopped off her hair and got bangs for a fresh new look in 2021, according to Refinery29. The actress, known for her roles in 2017's Blade Runner 2049, and 2019's Knives Out, changed her appearance following her split from Ben Affleck. This, of course, led to some speculation that she wanted to give herself a fresh start, now that she is officially single (and presumably ready to mingle). 
De Armas returned to Cuba, where she's from, and booked a hair appointment while she was there. She "wasted no time booking a hair appointment, chopping her formerly long, wavy brunette hair into a jawline-skimming bob with blunt baby bangs, and taking the color a few shades darker," according to Refinery29. However, de Armas didn't actually cut her hair because she wanted a new look — and it certainly didn't have anything to do with her split from Affleck, despite what you might read online. She recently opened up about her fun, flirty look, and revealed where the inspiration (or, lack thereof) to chop off her signature brunette locks came from.
Ana de Armas' new look has nothing to do with Ben Affleck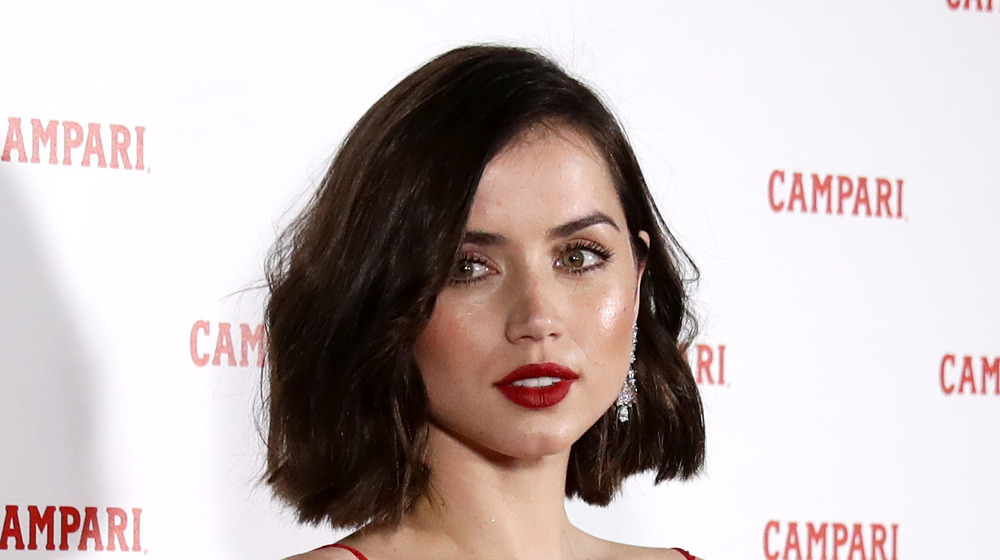 Vittorio Zunino Celotto/Getty Images
Ana de Armas actually cut her hair for a new role! De Armas revealed that she actually cut it short back in January, which may have been "too soon" because she hasn't started filming yet. "The directors of my next movie asked me to [have this cut] for the film that we were supposed to shoot in January. Now it's late March... so I feel I cut it too soon!" she told Vogue. Even so, she's enjoying the new 'do. "It feels fresh and new and I love the bangs – I don't really do much to my hair but it feels I always have something done even if I pull it back because of the bangs," she told the outlet. 
De Armas didn't share which film will require her to have short hair, but the only upcoming film that is in "pre-production" on her IMDb page is The Gray Man. She is slated to appear in the film along with Chris Evans and Ryan Gosling.