What We Know About Stacey Abrams' Next Steps For 2021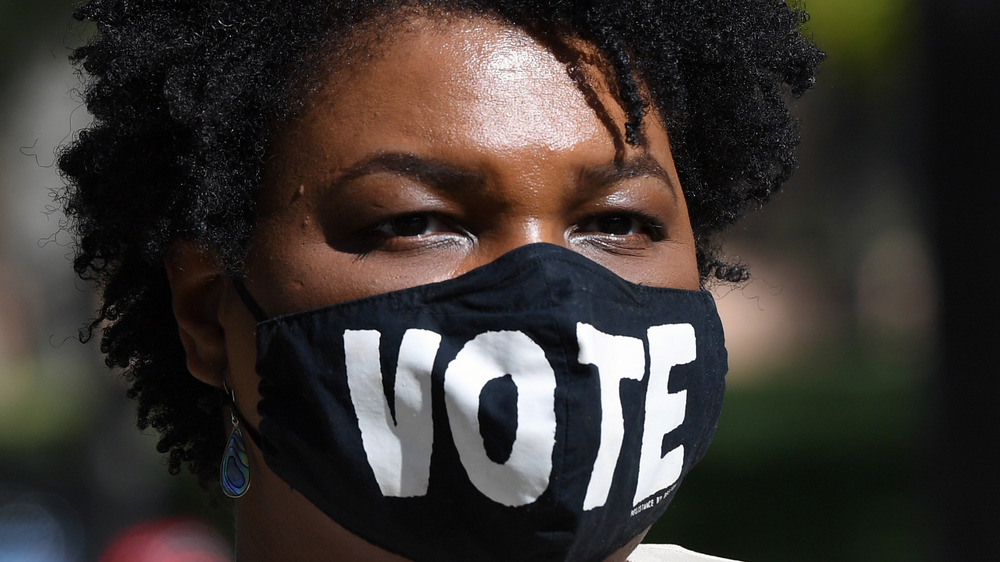 Ethan Miller/Getty Images
Politician and activist Stacey Abrams has proven to be a change maker and shows no signs of letting up in her fight for social justice in the year ahead. The former representative of Georgia, who lost the 2018 gubernatorial election by a hair, has fought viciously for voting rights throughout her career in politics. In fact, she founded the New Georgia Project and Fair Fight in an effort to increase voter registration in Georgia, and, as a result, 800,000 new voters hit the polls between 2018 and 2020, per People.
"I didn't declare that at the end of this [my gubernatorial campaign], we were going to be victorious. I declared that at the end of this, we're going to make sure every vote counts or do our best to make that happen," she told People in March 2021. It looks like she did just that considering a record breaking 5 million ballots were cast in the 2020 election, making the state go blue for the first time in decades. However, Abrams says, "It isn't my job to ensure that one political ideology is dominant," adding, "It is my job to solve the problems that people face."
With all that Abrams has accomplish in recent years, she has some even bigger plans for 2021. Keep scrolling for more details.
Stacey Abrams wants 2021 to be better than 2020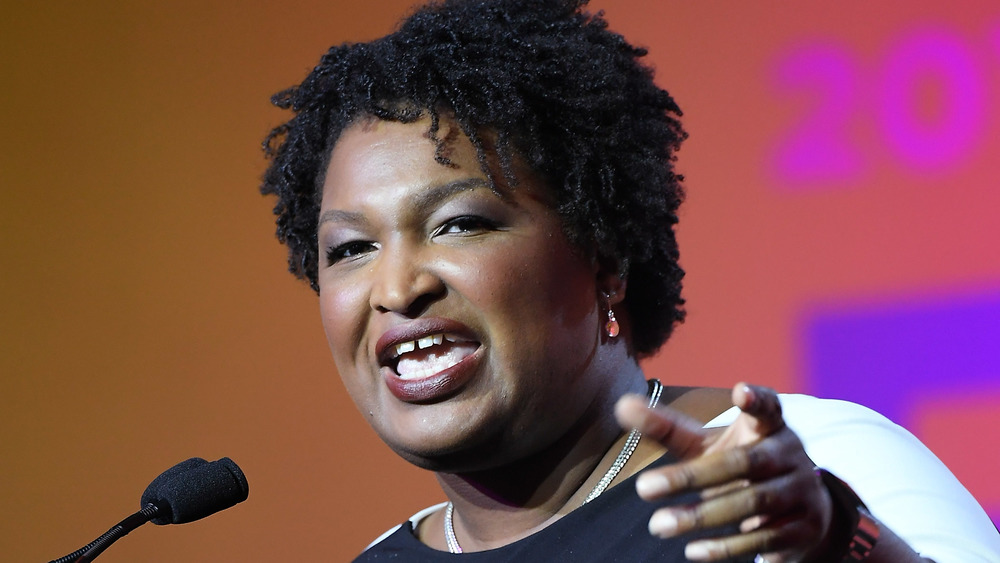 Paras Griffin/Getty Images
Although Stacey Abrams made the best out of 2020 by getting out the vote, she knows there's a long road ahead following the fallout of the COVID-19 pandemic. "I'm relieved not to live in a totalitarian society where we are dying with no hope of recourse. ... I don't mean to make light of it, I mean very, very seriously, that was a good thing," she told People, referring to the nation's transition of power. "This isn't work to be done that will have an end date or a success. It is work to be done because I believe in the responsibility to engage and to help."
While Abrams is always thinking about the big picture, we can all relate to this one particular item on her to-do list: "For me, the goal is to make sure that we know that [2021], it can be better and must be better than 2020." However, she knows there will be an uphill battle before she can check off that item. "The forces that are trying to deny us our democracy are still hard at work, that the scourge that is COVID is still present and that the challenge of recovery is before us," she continued. "But that our survival of 2020 and our entry to 2021 is, once again, proof that we can do it."