How Celebs Are Reacting To The Head-Turning Election Results In Georgia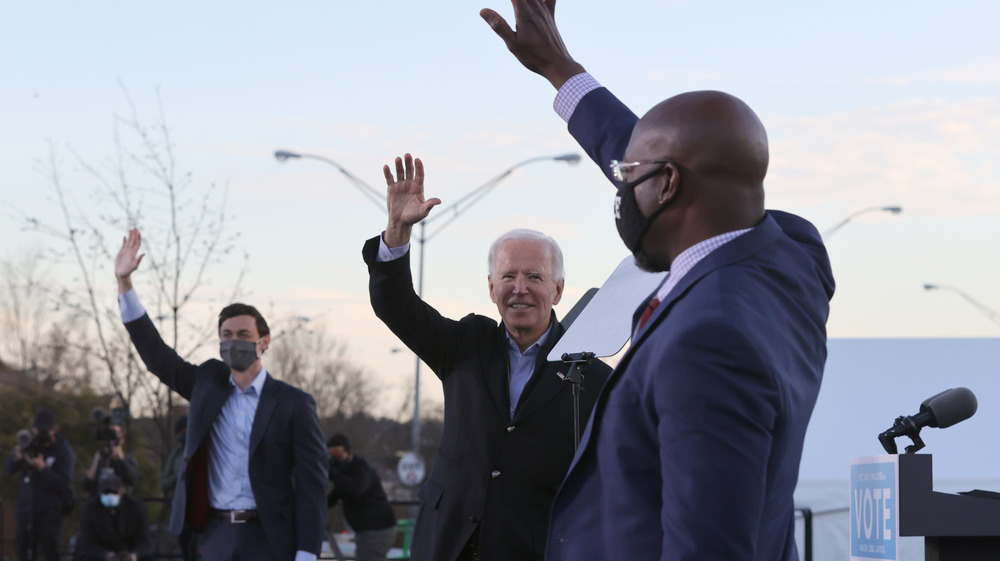 Chip Somodevilla/Getty Images
Democrats have taken control of the Senate — and many celebrities couldn't be happier.
After Rev. Raphael Warnock and Jon Ossoff won the runoff elections in Georgia, a number of stars tweeted their reactions to the Democratic victory. The happiness was somewhat short-lived, though, as Trump supporters stormed the Capitol to protest the election results, with at least one woman shot on Capitol grounds amid the chaos. But to the president and his followers' dismay, the election results are valid, and President-elect Joe Biden, along with the new Senators-elect, will be taking office.
Warnock's win is a historic one, too — as The New York Times reported, he's the "first Black Democrat elected to the Senate from the South." And people from across the country, including celebrities, are congratulating him on the victory.
Oscar- and Emmy-winner Viola Davis tweeted that the United States is "living up to its promise," sharing a link to Ray Charles' "Georgia on My Mind." "Senator Elect Reverend Raphael Warnock," tweeted Alyssa Milano with a heart emoji. "@ReverendWarnock declared victory. Georgia, you did it," tweeted T.I. And in addition to congratulating Ossoff and Warnock, many celebrities thanked Stacey Abrams for her work to stop voter suppression and register Georgia voters.
Cher, Mark Ruffalo, Megan Rapinoe, and more stars thanked Stacey Abrams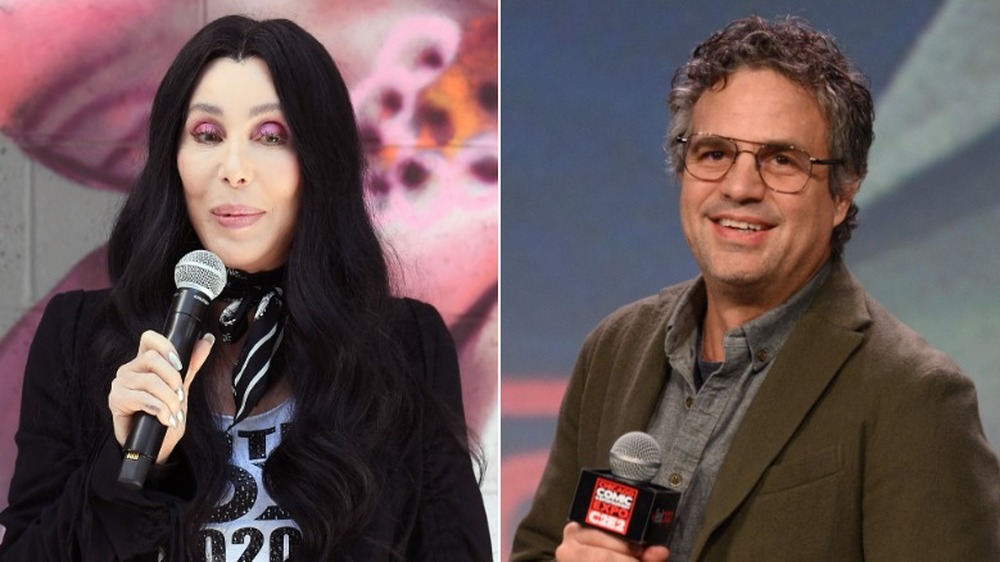 Bryan Steffy, Daniel Boczarski/Getty Images
Americans across the country thanked former Georgia gubernatorial candidate Stacey Abrams for her work to ensure a fair election in the Southern state. Hundreds of thousands of voters registered in Georgia between 2018 and 2020, and Abrams is widely credited with the increase in voter turnout.
"What this woman has done for her country must never be forgotten," Emmy-winning Schitt's Creek star Dan Levy tweeted on Wednesday, retweeting a message from Abrams. "Stacey Abrams is a goddess," Cher tweeted in all caps. "I'll bet The day will come when President Joseph Biden bestows Stacey Abrams with the medal of freedom bringing honor back to it," tweeted Rosanna Arquette.
Avengers actor and three-time Oscar nominee Mark Ruffalo, meanwhile, tweeted that Abrams is "a real superhero." And Oscar nominee Michael Keaton tweeted that "what Stacey Abrams has done is inestimable and patriotic and heroic."
".@staceyabrams had her election stolen from her. She then turned around and delivered Georgia in the general. And then took two senate seats. Booted 🐢 from Majority leader. WHEN THE STATUE GOING UP!? And how many jobs can we give her!? Answer: ALL OF THEM," tweeted U.S. women's national soccer team player Megan Rapinoe.
Zach Braff nominated himself to play Jon Ossoff on Saturday Night Live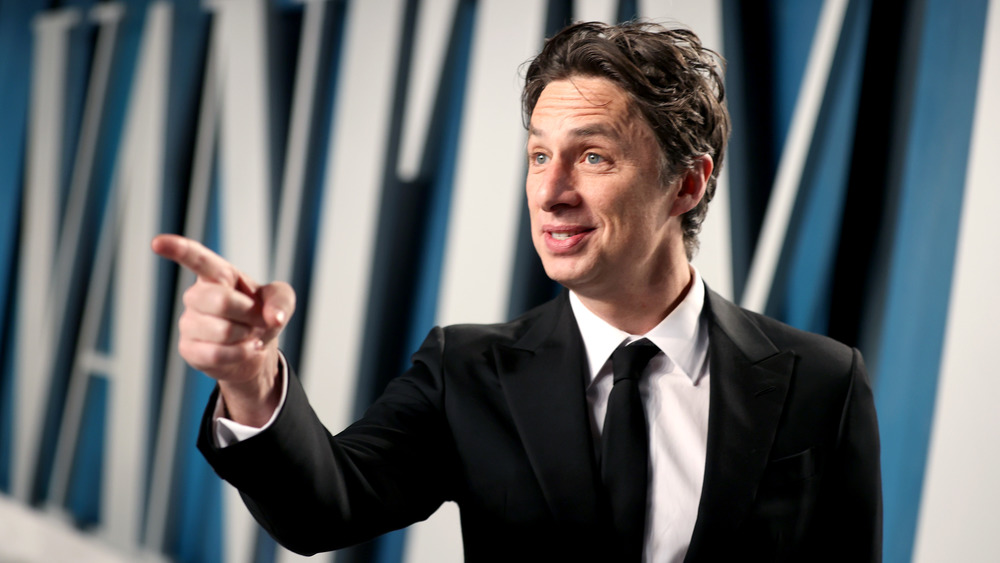 Rich Fury/vf20/Getty Images
The Democrats' victory in Georgia is sure to play into NBC's Saturday Night Live, so Scrubs star Zach Braff threw his hat into the ring. "Lorne. I got this. @nbcsnl," Braff tweeted, along with a GIF of Senator-elect Jon Ossoff. Plenty of fans replied to Braff's tweet saying they'd love to see the casting choice happen, with multiple people adding that Braff's Scrubs co-star Donald Faison should play Rev. Raphael Warnock. Never mind the fact that Braff is 12 years older than Ossoff, while Faison is five years younger than Warnock — the fans want what the fans want.
Other fans have suggested that Pete Davidson or John Mulaney should play Ossoff, and at least one person suggested that J.B. Smoove play Warnock. NBC has no shortage of actors to work with and plenty of material to go off. But with January's historic wins, this is one instance where reality is better than the fictional version.