Katharine McPhee Discusses Her 35-Year Age Gap With David Foster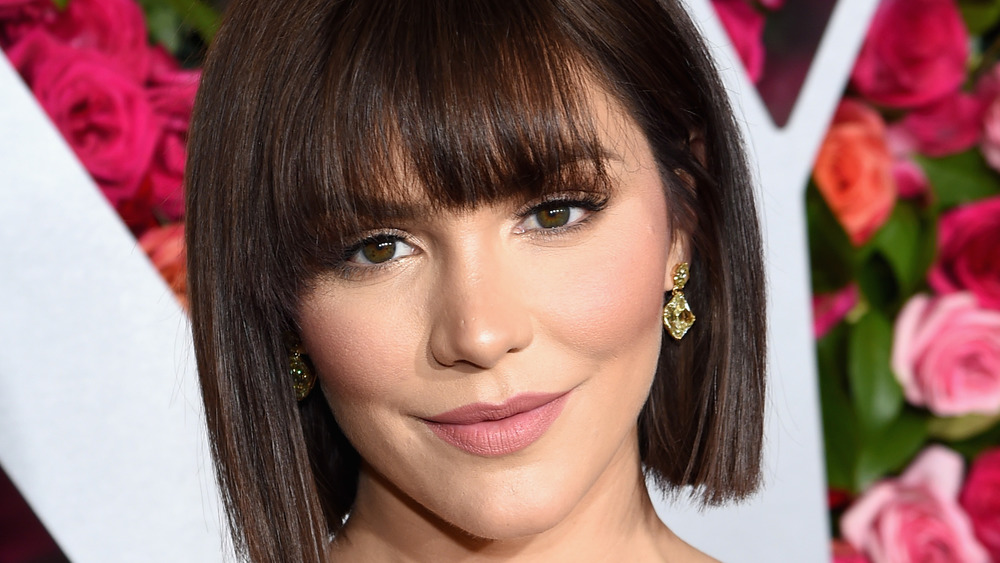 Larry Busacca/Getty Images
Katharine McPhee's relationship with David Foster has been criticized in the past due to the 35-year age gap between them. The scrutiny mounted when the Smash actress, 36, became pregnant with her first child (via People) with Foster, 71. In a recent interview with Dr. Berlin on his podcast Informed Pregnancy, McPhee opened up about that age gap and just how far she has come when it comes to living her truth. McPhee admitted that things were hard for her in the beginning, mainly because she was worried about what other people would think of her newfound love. 
"It took me a while to kind of come around to really want to have a real, serious relationship because I was very concerned with what people would think," McPhee told Dr. Berlin, adding that she and Foster had a "real journey" and that she had a "real process." The former American Idol star went on to share how she feels about that age gap today.
Katharine McPhee is focused on being in love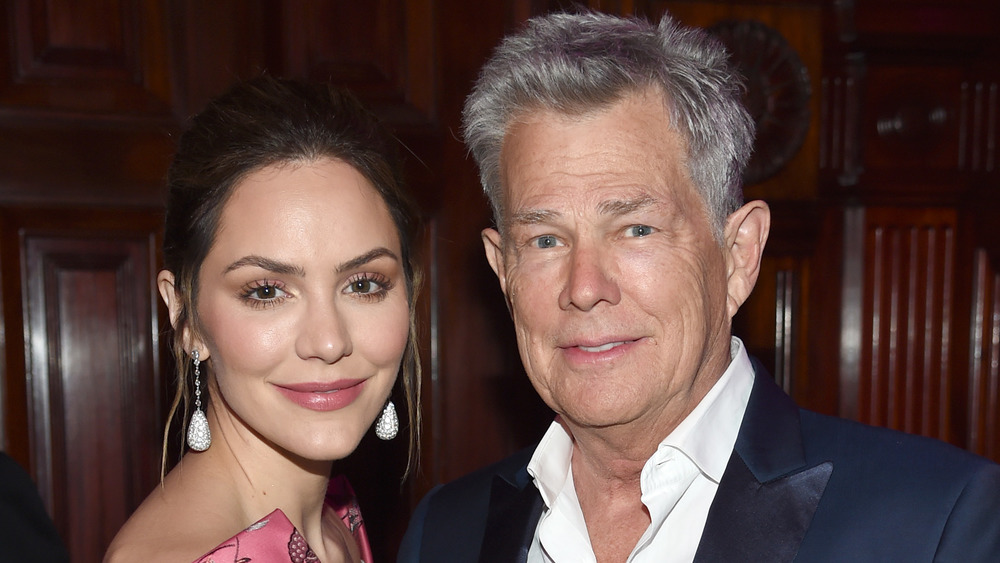 Dimitrios Kambouris/Getty Images
Katharine McPhee has come a long way since meeting musician David Foster. These days, McPhee revealed that she remains focused on her relationship, and she's less concerned with what others think about it. "We all have the ability to label things and to look at something for the way that it looks or face value and make a judgment. So I totally get the judgment initially, but things are never as they appear, things are never exactly as they appear and I'm in love with our love story and that's all that matters," she told Dr. Berlin on his podcast.
McPhee explained that her relationship with Foster isn't the same as the "perception of what people try to create," and that her relationship was never about being with an "older man because he has money." And McPhee and Foster seem to be doing just fine . The happy couple welcomed a baby boy together in February 2021, according to E! News. Congratulations to the new parents!