Why People Are Seeing Red Over Joe Biden's Latest Press Conference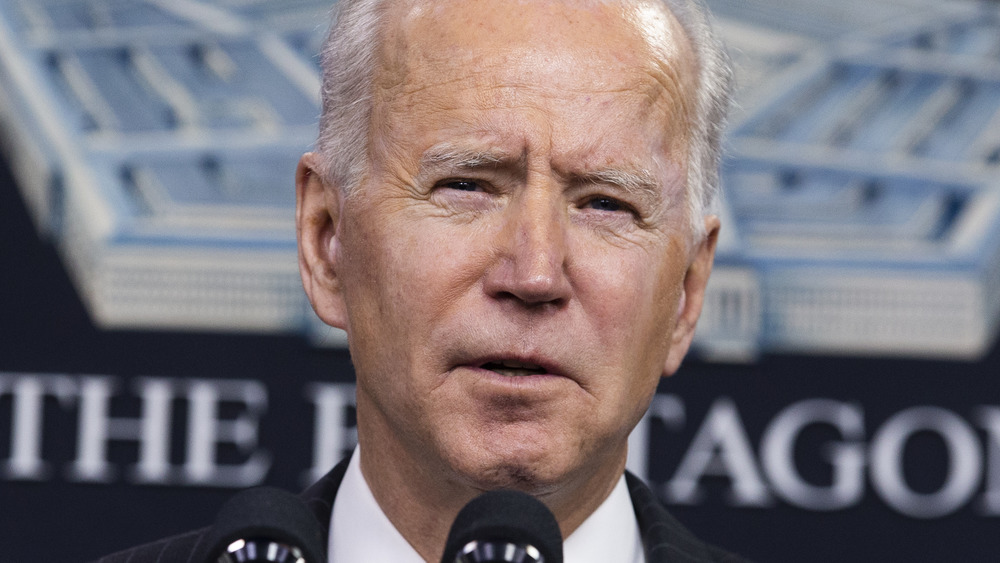 Bloomberg/Getty Images
Joe Biden's first solo press conference as president got a few people hot under the collar. The current President of the United States held his first press conference on March 3, 2021, after catching heat for not speaking to the media since he was sworn into office on Jan. 20, 2021. Former White House Press Secretary Kayleigh McEnany — who worked under Biden's predecessor, former President Donald Trump — was one of the most vocal in calling the politician out for not holding a press conference weeks into his presidency, as she remarked that six weeks had passed since he was sworn in.
"Where's Joe? It's been 41 days, at this point President Trump had had multiple press appearances, press conferences. President Barack Obama had as well," McEnany said while speaking on Sean Hannity's Fox News show on March 2, 2021, according to Newsweek. The outlet noted that Barack Obama addressed the press in the formal setting 20 days into his presidency, while Trump spoke to the press 27 days into his single term.
But it's actually not the delay in President Biden's first solo press conference that has people seeing red. Keep reading to find out why people were not impressed after he spoke out.
The real reason people are angry about Joe Biden's press conference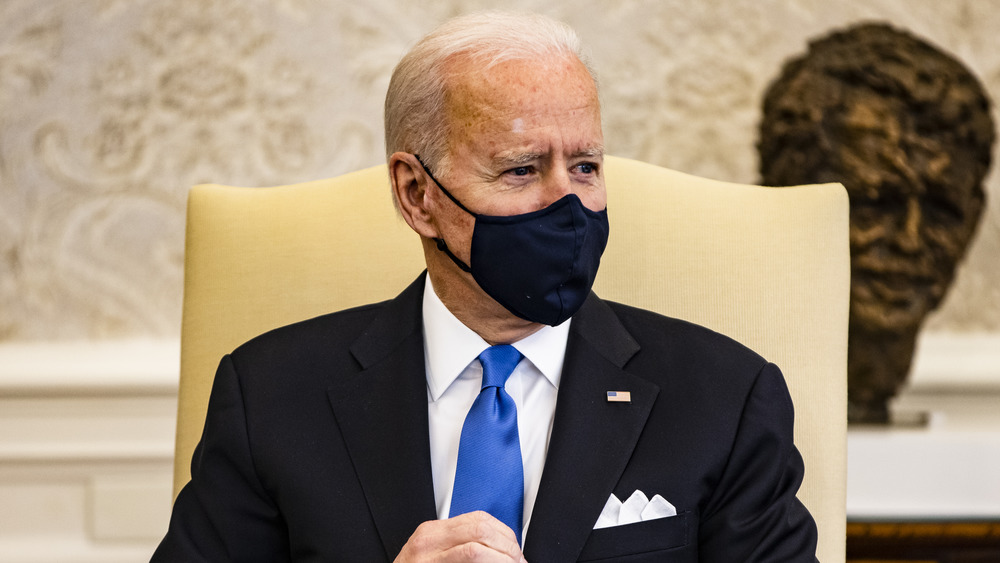 Samuel Corum/Getty Images
Though the majority of President Joe Biden's press conference appeared to go well as he spoke from the White House briefing room, it was the final part that has people upset. In a moment that has since gone viral, Biden finished the planned portion of his address and then said that he would be taking questions, before the feed completely cut off.
Speaking to House Speaker Nancy Pelosi, President Biden said, per Newsweek, "I'm happy to take questions, if that's what I'm supposed to do Nance. Whatever you want me to do." But rather than the press being able to ask questions, the stream was cut off and an image showing the White House popped up, signifying that the press conference was over. The moment gained a lot of attention on social media. A tweet from The First showing the moment has been viewed more than 1.2 million times in just over 12 hours, with many questioning why Biden seemingly wasn't allowed to take questions while others seemed angry he was cut off without warning.
Several social media users shared their thoughts, including Hunter Walker, White House Correspondent for Yahoo! News, who wrote in a tweet, "As someone who's questioned both Trump and Biden in the Oval, the main difference between that and a formal presser is it's easy for them to ignore a question – particularly follow ups."
Why did Joe Biden wait so long to hold a press conference?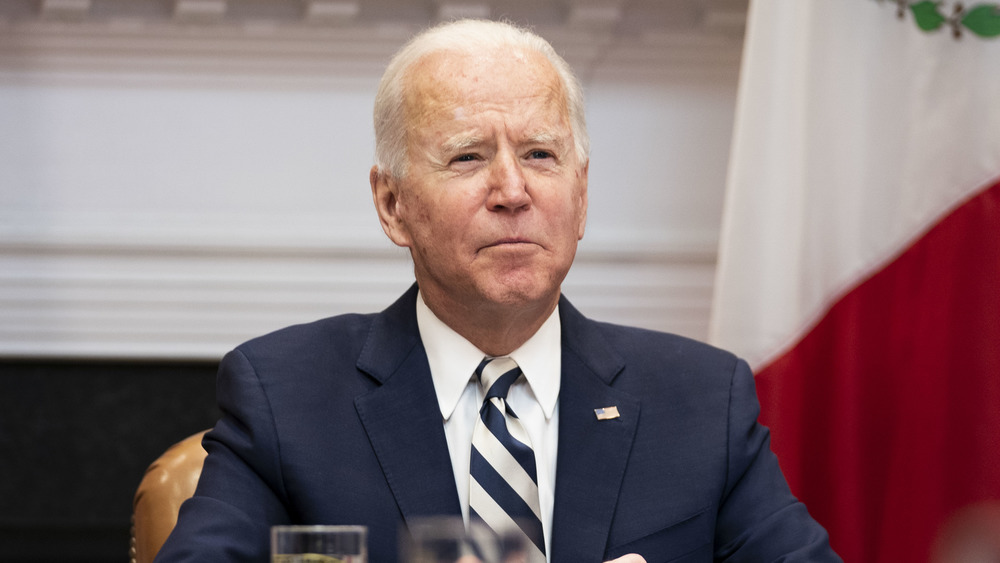 Bloomberg/Getty Images
Joe Biden's administration is yet to publicly address the abrupt end to the press conference, though the president's press secretary, Jen Psaki, did appear to address why it took so long for him to speak out from the White House briefing room. Speaking on March 3, 2021, just hours before Biden took to the podium, Psaki suggested that the president was busy dealing with the ongoing coronavirus pandemic and its fallout. She also pointed out that he has spoken to press since he came into office, just not in a formal setting.
"We look forward to holding a full formal press conference, but in the meantime the president takes questions from the reporters covering the White House regularly, including this morning," Psaki said, per the Daily Mail. "And his focus day in and day out is on getting the pandemic under control and putting people back to work. That's what people elected him to do."