How President Biden Keeps His Marriage Strong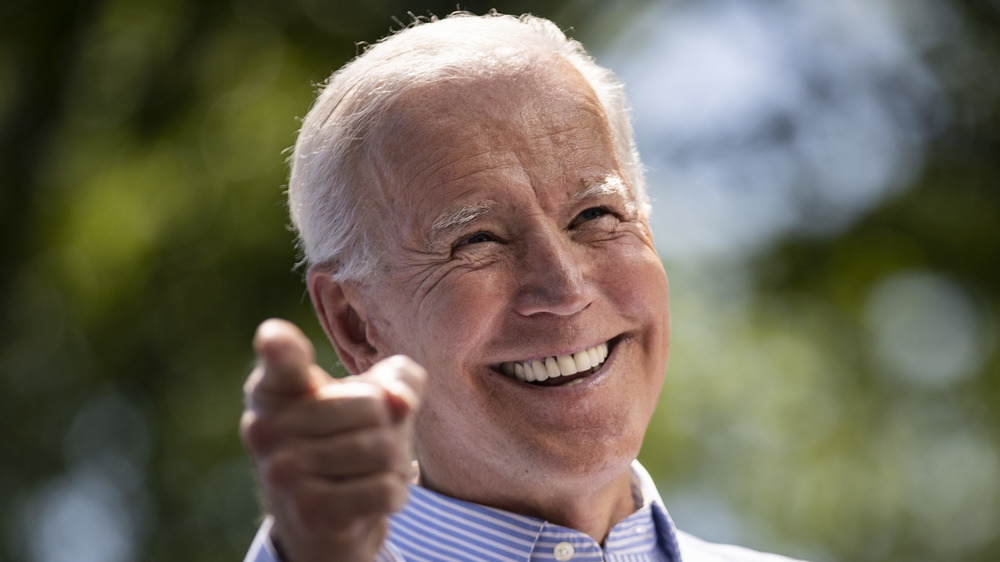 Drew Angerer/Getty Images
President of the United States Joe Biden and his wife, first lady Dr. Jill Biden, are not only formidable political forces — but they are also two people who have been in a dedicated (if sometimes unique) relationship for decades. Granted, they didn't necessarily rush into marriage after they first met. "Joe often tells people that I didn't agree to marry him until the fifth time he asked me," Jill explained during a speech that she delivered at the Democratic National Convention in 2012 (via Insider). However, she also admitted, "The truth is, I loved him from the start."
Joe and Jill ended up getting married in 1977 and "through their nearly 44 years of marriage" as of the beginning of 2021, "Joe and Dr. Jill Biden have been at each other's sides through successes and failures, through joyful celebrations and devastating losses," according to Insider.
Obviously, the Bidens know what it takes to keep their marriage strong — and the president has revealed how they do just that.
Joe Biden explains why marriage isn't always 50/50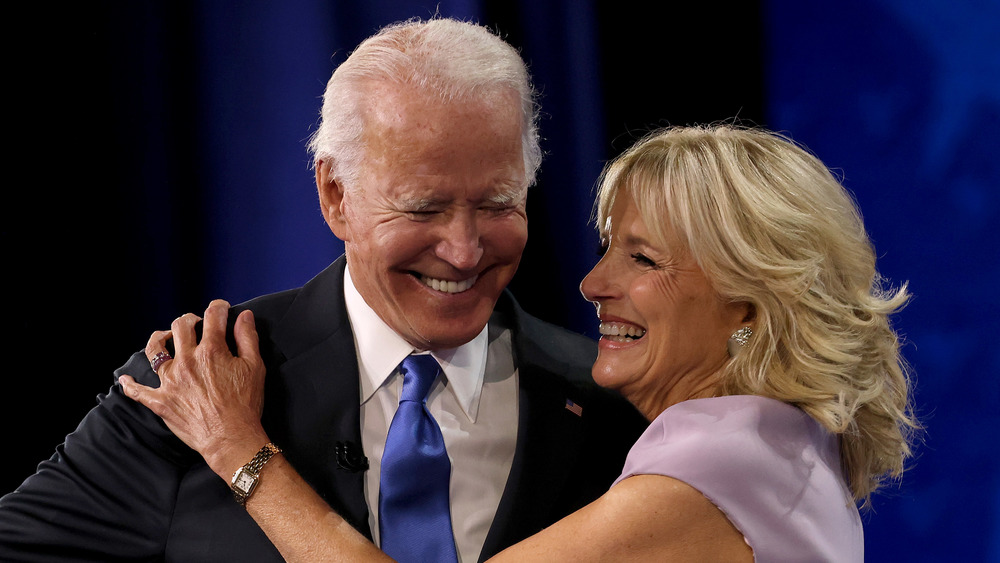 Win Mcnamee/Getty Images
While chatting with People in February 2021 — shortly after taking office and in the midst of a jam-packed presidential schedule — Joe Biden was asked about his marriage to Dr. Jill Biden. The outlet specifically brought up the fact that his relationship seems to "grow stronger and closer under pressure," which is something he himself apparently discussed in his memoir, Promise Me, Dad: A Year of Hope, Hardship, and Purpose. "We've seen public marriages — in politics especially — crumble under stress," People asked. "So what is your secret?"
"Everybody says marriage is 50/50. Well, sometimes you have to be 70/30," President Biden explained. "Thank God that when I'm really down, she steps in, and when she's really down, I'm able to step in. We've been really supportive of one another." Beyond that, he also pointed out that while his wife has "things that she cares a great deal about" and "her independence," they also "share each other's dreams."
As for Dr. Biden, she explained, "All that we've been through together — the highs, the lows and certainly tragedy and loss — there's that quote that says sometimes you become stronger in the fractured places. That's what we try to achieve." It certainly seems like they've done exactly that.