Mariah Carey Is Getting Sued By Her Brother. Here's Why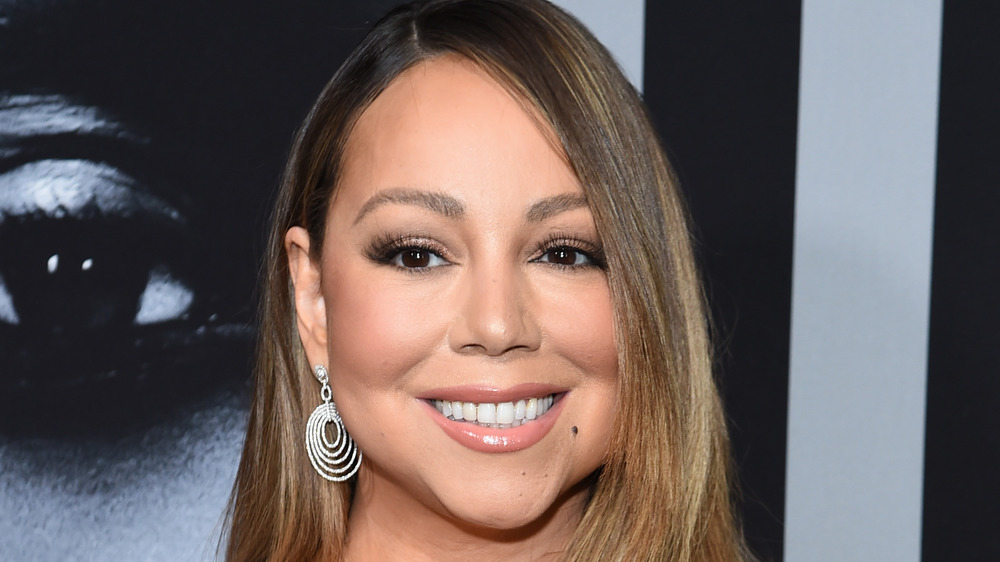 Jamie Mccarthy/Getty Images
Mariah Carey's estranged older brother, Morgan Carey, has filed a defamation lawsuit against her, disputing how the singer portrayed him in her 2020 memoir, The Meaning of Mariah Carey. According to court documents obtained by TMZ, Morgan's claimed that Mariah depicted him as a "violent person" who clashed with their parents on multiple occasions.
"It took twelve cops to pull my brother and father apart," Mariah described one alleged incident in her book (via TMZ). "I was a little girl with very few memories of a big brother who protected me. More often, I felt I had to protect myself from him, and sometimes I would find myself protecting my mother from him too." Morgan also objected to another passage that recalled him being physically aggressive to their mother, with whom he said he shares a "deep affection." Mariah claimed, "Suddenly there was a loud, sharp noise, like an actual gunshot. My brother had pushed my mother with such force that her body slammed into the wall, making a loud cracking sound." 
According to TMZ, Morgan is suing for unspecified damages over "defamation and intentional infliction of emotional distress." As Page Six reported, the court documents further alleged that the "personally invasive and painful" passages concerning Morgan "have caused serious damage to his reputation and to his personal and business affairs," and even led him to miss out on a budding movie project. 
Sadly, Morgan Carey's not the only family member upset over Mariah Carey's tell-all book.
Mariah Carey's estranged sister also sued her over the memoir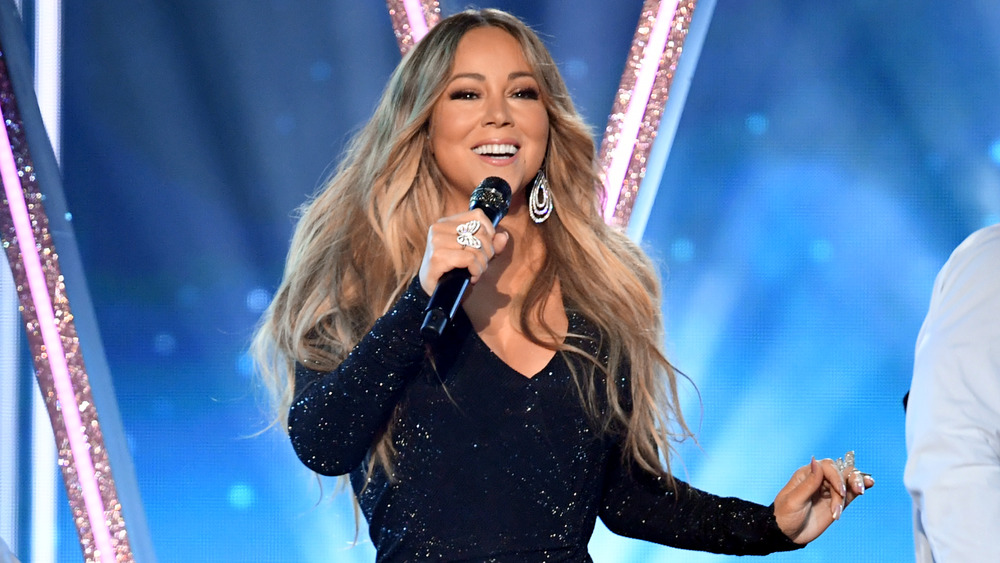 Kevin Winter/Getty Images
About a month before Morgan Carey filed his lawsuit against estranged sister Mariah Carey in March 2021, the hitmaker's older sister also sued her over the memoir, per Variety. The outlet reports that Alison Carey sought $1.25 million for "the infliction of immense emotional distress caused by defendant's heartless, vicious, vindictive, despicable and totally unnecessary public humiliation of defendant's already profoundly damaged older sister."
Alison claimed that Mariah used her "status as a public figure to attack" a sister who was already "penniless," creating shocking headlines in order "to promote sales of her book." According to BBC News, Mariah's stories about her older sister mostly took place when she was 12 and Alison was 20, alleging in the memoir that Alison gave Valium to her and, on one occasion, reportedly "threw boiling hot tea on [her]." The Grammy Award-winning singer also accused her older sister of trying to "pimp [her] out," describing allegedly being left alone for the night with Alison's then-boyfriend, whom Mariah later realized was running a ring of sex workers. 
"Dysfunctional families are ideal prey for abusers, the exposed little ones vulnerable to being picked off," Mariah wrote of her childhood. At the time of this writing, the artist has not publicly commented on either of her estranged siblings' lawsuits.