Tragic Details About Mariah Carey's Childhood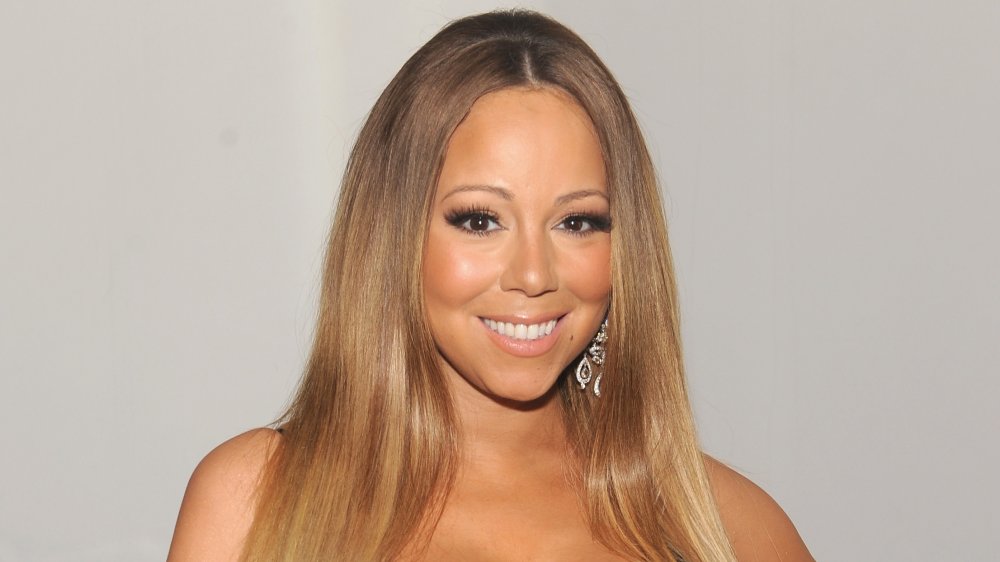 Jamie Mccarthy/Getty Images
Mariah Carey has been at the top of her game for over 20 years, give or take a few hiccups. The elusive chanteuse recorded hit album after hit album, number-one single after number-one single for decades, and has evolved into the undisputed Queen of Christmas. But just because Carey has achieved all the success she has, it does not mean that her fame fell into her lap. 
Before she became an international superstar, she grew up on Long Island and spent her childhood dealing with strained relationships. She also struggled with racial identity — her mother is of "Irish descent and father was African-American and African-Venezuelan," as Rolling Stone noted — during a time when there were far fewer resources than there is today. Although Carey is in a healthy spot now, her background is something that she still carries with her, as evidenced by a September 2020 interview the singer gave to Oprah Winfrey on the topic. The Grammy winner admitted to Winfrey that it was not until she had children that she "had a reference for unconditional familial love," per TODAY.
So what else did the "Fantasy" singer have to say about her rough childhood before the fame? We reveal the troubling anecdotes below.
Inside Mariah Carey's 'family of chaos'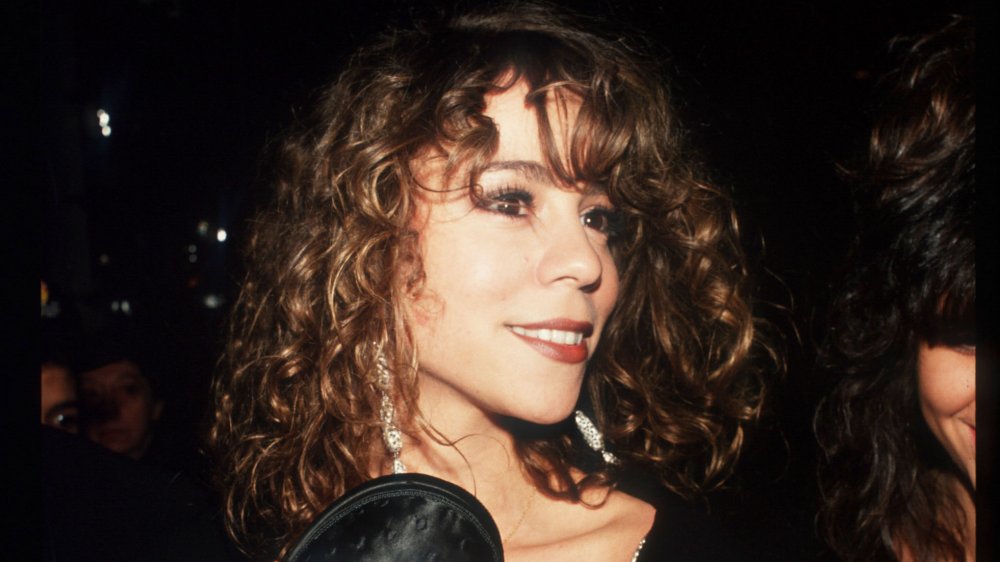 Steve Allen/Getty Images
In a September 2020 interview with Oprah Winfrey for Apple TV+'s "The Oprah Conversation," Mariah Carey described a "family of chaos," where no one emerged without trauma. Carey has an older brother and sister, but as she noted to Winfrey, they didn't "grow up together."  She called her brother "extremely violent," and likened living with him to walking on eggshells. "It's weather... it's a scary thing, but you sense it, and you learn to navigate your behavior because of it."
Although Carey's sister was less physically violent, she still described her sibling as "troubled" and "traumatized." Carey recalled a particularly upsetting incident that happened with her sister when she was 12, alleging in her memoir (via Yahoo! Entertainment), "My sister drugged me with Valium, offered me a pinky nail full of cocaine, inflicted me with third-degree burns, and tried to sell me out to a pimp." Carey elaborated on her familial relationships today, revealing to Winfrey, "We don't even really know each other. We didn't grow up together, but we did... By the time I got into the world, you know, they had already been damaged."
Carey explained to Vulture in August 2020 that forgiveness towards her siblings is a difficult thing. "I have forgiveness in my heart, so I forgive them," she said, before adding a caveat. "I am not trying to invite anyone to come hang out over here. I think they're very broken, and I feel sad for them."
Mariah Carey's struggled to find her identity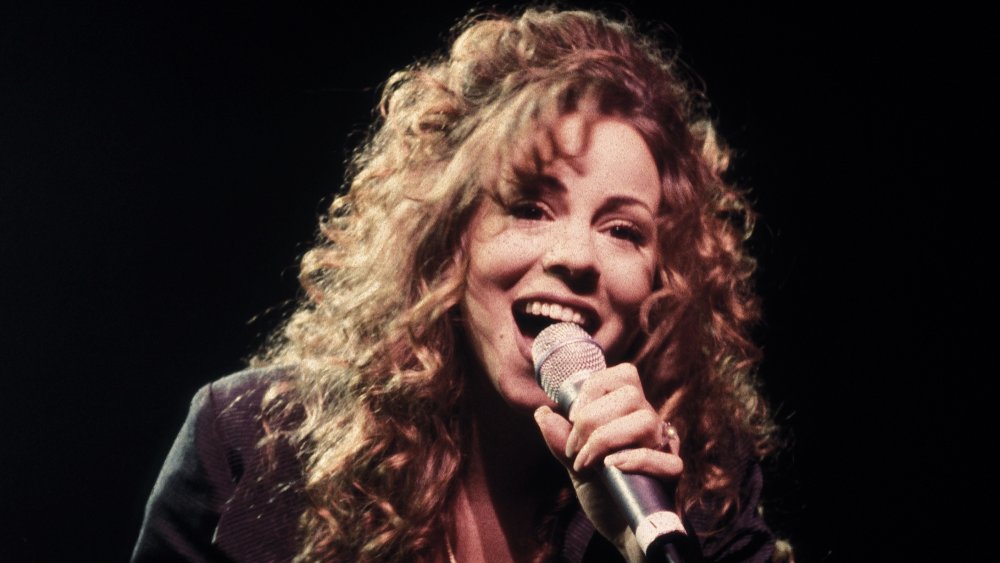 John Atashian/Getty Images
As a child of a white mother of Irish descent and a Black father of African-American and Venezuelan descent, Carey said she struggled to articulate her identity and find her place in the world. The artist revealed to Vulture what her cousin Vinny would tell her when she was a kid, "'You kids had all the burdens of being Black but none of the benefits.'"
Carey, who was born in 1970, also described to Oprah Winfrey the constant aggression and comments she put up with as a child. She described an incident with a group of white classmates in junior high where the girls took her to the "middle of nowhere" and physically attacked her while calling her the N-word. "I internalized it for years and years and years," she confided to Winfrey in the episode.
The singer's mixed-race identity kept her at a distance from not just the other kids at school, but her brother and sister as well. "They always felt like I was passing," she told Winfrey. "They just grew up with the experience of living with a Black father and a white mother together as a family." Carey, who mostly just lived with her mother, added, "They saw [that] as easier, when in reality, it was not." Carey has since had to opportunity to express her own experiences, but the feeling of being misunderstood shaped her childhood and who she is today. 
If you or someone you know may be the victim of child abuse, please contact the Childhelp National Child Abuse Hotline 24/7 at 1-800-4-A-Child (1-800-422-4453) or contact their live chat services at www.childhelp.org/hotline.