Michael Strahan Has Something To Say About Chris Harrison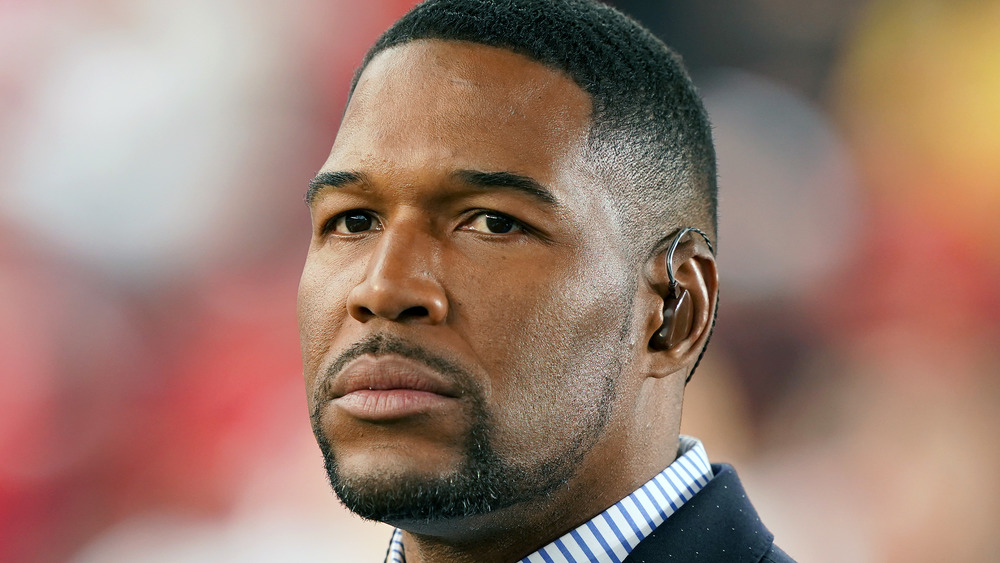 Thearon W. Henderson/Getty Images
Michael Strahan wasn't afraid to speak out after interviewing The Bachelor's Chris Harrison on Good Morning America. In response to an ongoing controversy that led to his suspension from the ABC reality show, Harrison addressed the future of the Bachelor franchise on March 4, 2021.
As Variety reported, Bachelor Nation was rocked by scandal when photos of contestant Rachael Kirkconnell at a plantation-themed fraternity party emerged. Criticism of Harrison stemmed from an interview with former Bachelorette Rachel Lindsay during which he repeatedly defended Kirkconnell, arguing that Confederate imagery had a different connotation in 2018.
"It was a mistake," Harrison told Strahan on Good Morning America. "I made a mistake. I am an imperfect man. I made a mistake and I own that." He went on to state that his mistake "doesn't reflect who I am or what I stand for," adding, "I am committed to the progress not just for myself but also for the franchise."
The veteran host took a clear stance on Antebellum parties, declaring that they "are not OK — past, present, future. Knowing what that represents is unacceptable." He also apologized for his conduct during the interview. "I am saddened and shocked at how insensitive I was in that interview with Rachel Lindsay," Harrison said. "I didn't speak from my heart, and that is to say I stand against all forms of racism and I am deeply sorry."
If Harrison says he didn't speak from the heart, Strahan sure did when he responded to Harrison's apology.
Michael Strahan cast doubt on Harrison's apology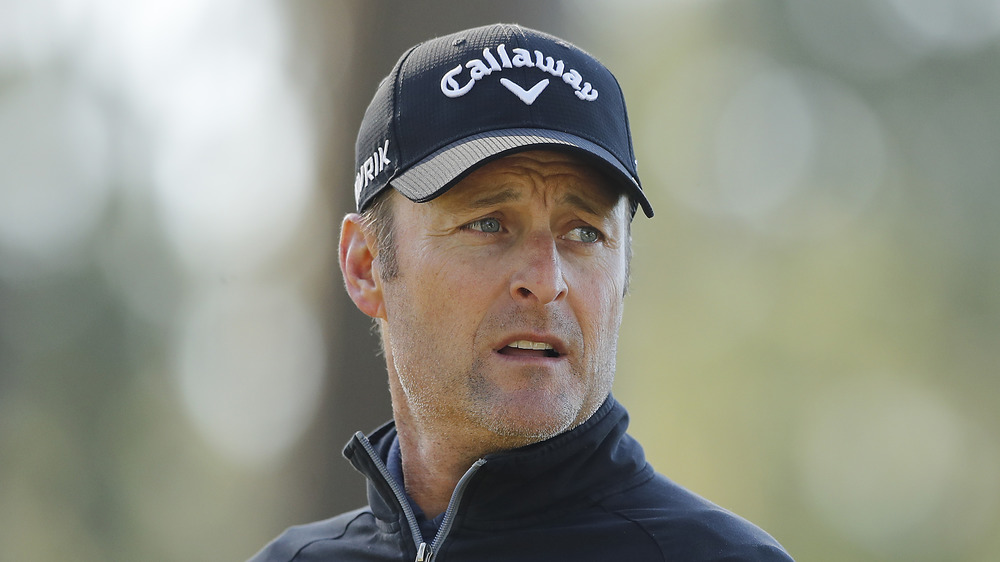 Michael Reaves/Getty Images
Chris Harrison then spoke out against the online hate that Rachel Lindsay received. "To anyone who is throwing hate towards Rachel Lindsay, please stop. It is unacceptable," the host urged viewers. Lindsay, who was the show's first Black Bachelorette, had to deactivate her Instagram after the interview due to harassment and bullying, per The Hollywood Reporter.
Harrison continued by telling Michael Strahan that he was working with race educators to make big changes behind the scenes of The Bachelor. "I am not a victim here," he said. "I made a mistake and I own that. Racism, oppression, these are big dynamic problems and they take serious work and I am committed to that work."
The reality TV personality also responded to fan rumors that he had been fired for good, denying that his absence was permanent. "I plan to be back and I want to be back," he said. "This interview is not the finish line, there is much more work to be done and I am excited to be a part of that change."
After the taped interview ended, Strahan discussed the segment with his co-hosts. saying, "His apology is his apology, but it felt like I got nothing more than a surface response on any of this, and obviously he's a man who wants to clearly stay on the show, but only time will tell if there's any meaning behind his words."