This Was The Worst Guest Jay Leno Ever Had
Roy Rochlin/Getty Images
Back in Jay Leno's day, he was one of the most popular talk show hosts in the business. As the famous face of The Tonight Show and Johnny Carson's successor, Leno was known for his relatively chill conversational style and seemingly unwavering ability to chat with all kinds of famous figures.
Even when Leno left the show in 2014, he obviously wanted to go out with a bang when it came to those he had on the stage with him, which is why he "invited Billy Crystal, his first guest from his first show 22 years [earlier], to be his final and only guest," according to The Hollywood Reporter. On top of that, Leno also "invited Garth Brooks, a longtime friend and favorite, to be his final musical act." It was the end of a lengthy career that included regularly interacting with some of the entertainment industry's biggest stars.
However, just like Jon Stewart and Wendy Williams, not all of Leno's interviews were what he would consider a success. In fact, there was one person he claimed was the worst guest he ever had. While the celeb wasn't actually horrible, the circumstances around what happened might seriously make you cringe.
Jay Leno didn't find former Bachelorette Trista Sutter memorable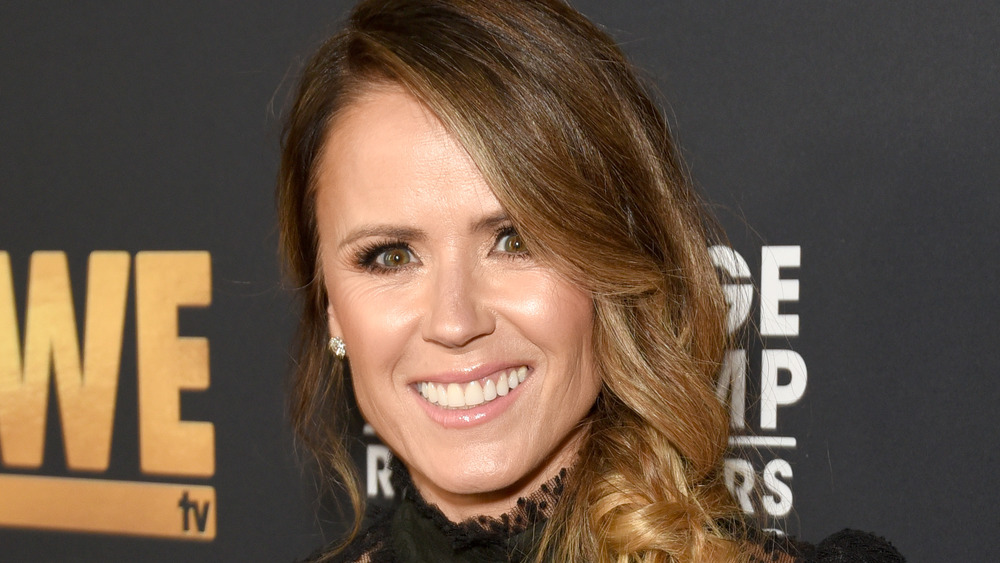 Presley Ann/Getty Images
During Jay Leno's career as the host of The Tonight Show, he interviewed everyone from A-list actors to up-and-coming musicians, as well as all sorts of captivating characters. However, when it came to the worst interview he ever had to endure, it turns out that it involved a reality TV star.
While opening up on The Late Late Show with Craig Ferguson, the host asked Leno, "Did you ever glass over when [guests] were talking sometimes?" Leno admitted that he did, indeed, loathe the conversation he had with one guest, saying, "The classic example of this, I had one of these reality stars on." That reality star was the first Bachelorette, Trista Sutter. Leno recalled the experience, saying, "I couldn't be less interested. I've never seen this stupid reality show. I didn't know what it was." That became even more obvious when he was later asked by someone in the parking lot for a picture. He didn't recognize who he was talking to until she mentioned her name — yep, it was Sutter, who he had just interviewed. He admitted, "It was a nightmare."
After Leno pointed to her as the person involved in the dreadful situation, Sutter didn't seem upset. In fact, she ended up responding via Twitter, writing, "After 10 yrs, ironic that I'm the topic of convo on @CraigyFerg['s] last show. Thx 4 the shoutout @jayleno!" Alongside a wink face emoji, she added, "Next time, plz mention my book."