Margot Robbie Marries Tom Ackerley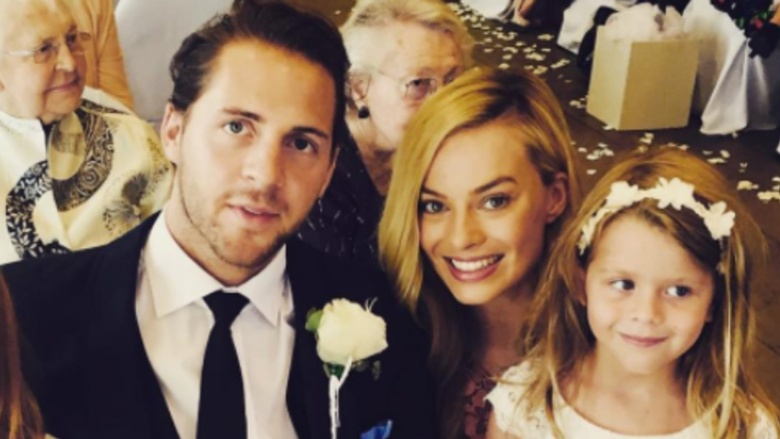 Margot Robbie is a married woman! The Wolf of Wall Street (2013) star reportedly wed longtime boyfriend, British director Tom Ackerley, in her native Australia over the weekend.
The couple had such a secret ceremony and celebration that guests didn't even know where it was—they were reportedly shuttled from several different locations to the final destination in Byron Bay on Australia's Gold Coast, the The Daily Telegraph reported. Following the top secret wedding, the pair's families will spend Christmas together Down Under.
A source told Woman's Day Australia, "Tom initially wanted to get married in the UK, but he knows how much it means to Margot to tie the knot on home soil and how special it is for her, so he didn't put up much of a fight. They decided to marry around Christmas so they could spend time with both their families afterwards, which they've never done before."
The wedding was low-key, per the Northern Star, with about 50 guests noshing on barbecue and pizza and Coco Pops—the Aussie version of Cocoa Krispies—also served at the event.
The Daily Mail reported that Robbie's mom walked her down the aisle, as she is estranged from her father. News.com.au noted that guests turned over their phones before entering the venue.
While neither Robbie nor Ackerley, both 26, had ever confirmed their engagement, The Legend of Tarzan (2016) starlet did post an Instagram photo smooching the British director and showing off bling on her all-important finger.
Though the couple are fiercely private, Robbie gushed about her now-husband to Vogue in May 2016. "I was the ultimate single gal. The idea of relationships made me want to vomit. And then this crept up on me. We were friends for so long," she said. "I was always in love with him, but I thought, 'Oh, he would never love me back. Don't make it weird, Margot. Don't be stupid and tell him that you like him.' And then it happened, and I was like, 'Of course we're together. This makes so much sense, the way nothing has ever made sense before.'"