The Truth About Obi Toppin's Girlfriend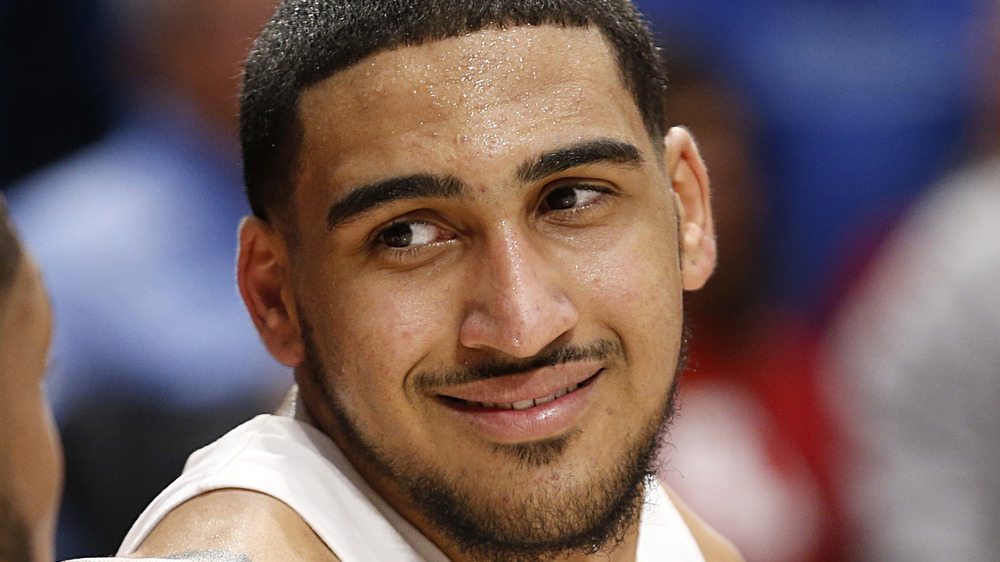 Justin Casterline/Getty Images
New York Knicks player Obi Toppin may only be in his rookie season, but he sure knows how to make a splash — or drunk, if you will. With the NBA All-Star Game among us, the athlete was proud to reveal he will be participating in the halftime Slam Dunk Contest in March. 7, 2021, with fellow rookie Pacer player Cassius Stanley.
"It's definitely crazy to me and it's crazy because I was just texting with Cassius the other day and both of us were saying how surreal this is," he told reporters about hitting success in such a short period of time, per Yahoo! Sports. "Our first year in the NBA and we get to compete in this dunk contest. Having this opportunity is a blessing." We'll be living vicariously through him when we find out how the NBA player translates his success into his first big luxury splurge, as so many athletes do (and sometimes waste their hard-earned millions on, too).
But while Toppin's athleticism may speak for itself, we don't know too much about his personal life since he's only been in the spotlight for a short period of time. However, we do know he is in a relationship with his girlfriend Magdalena Bellinger. Keep scrolling for more details about the pro-baller's better half.
Obi Toppin's girlfriend is crazy for him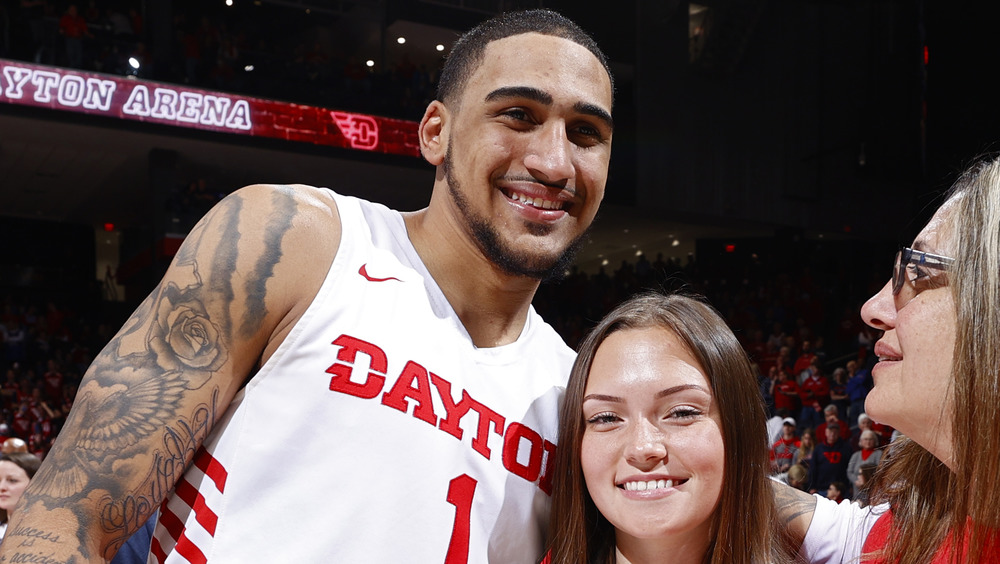 Joe Robbins/Getty Images
Not many details are known about Obi Toppin's relationship with girlfriend Magdalena Bellinger, but we do know the couple is crazy for each other. In fact, it looks like they have something in common. According to Bellinger's Instagram bio, she is an alum of the George Mason Patriots women's basketball team so we imagine these two can play a rowdy game of horse. The beauty, who is from the "Washington DC-Baltimore Area" is described as a "student athlete at George Mason University with an anticipated degree in Integrative Studies B.S. concentrating in pre-physician assistant and pursuing a career in the medical field," her LinkedIn profile reveals.
Aside from their similar resumes, it looks like Bellinger is totally smitten with the professional athlete. She first began posting pictures with her man in March 2020 after his team won the A10 Regular Season Championship. "Number 1 doing big things," she wrote on a photo of the two posing in the court after the game. Additionally, when Toppin was drafted to the New York Knicks, the proud girlfriend couldn't contain her excitement. "I am beyond proud of all that you have accomplished," she wrote via Instagram. "You are so deserving of everything coming your way! I love you and am so excited to see what's next." Seemingly dropping the L-word with ease, it looks like these two are going strong!