Meghan Markle's Best Friend From College Opens Up About Her Character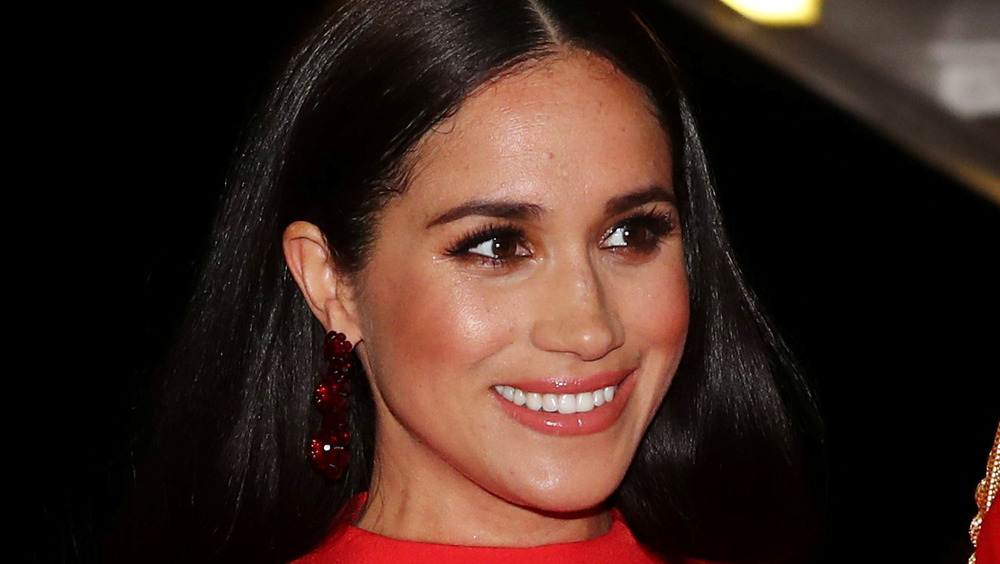 Wpa Pool/Getty Images
It's been a tense couple of weeks for Prince Harry, Meghan Markle, and the rest of the royal family. Within a series of events that is seemingly turning into Harry and Meghan vs. the royal family, The Times published an article that painted the Duchess of Sussex in a very negative light. The article, which is based off of emails from Harry and Meghan's former communications secretary, alleges that Meghan mistreated her staff, and even "bullied" some of them "to the point of tears" (via Entertainment Tonight).
Of course, Harry and Meghan also have their side of the story, which they'll explore more in-depth during their interview with Oprah Winfrey. As for the bullying claims, the couple's representative denied them in a statement via ET, saying that Meghan "is saddened by this latest attack on her character." The statement also implied that the timing of the bullying report came suspiciously but unsurprisingly close to the timing of Harry and Meghan's tell-all with Winfrey.
Amidst all the royal drama, Meghan is receiving support from some of her closest friends. The duchess' best friend from college, Lindsay Roth, wrote a lengthy Instagram post in support of her friend — keep reading to see what she said.
Meghan Markle's college friend is setting the record straight about those bullying rumors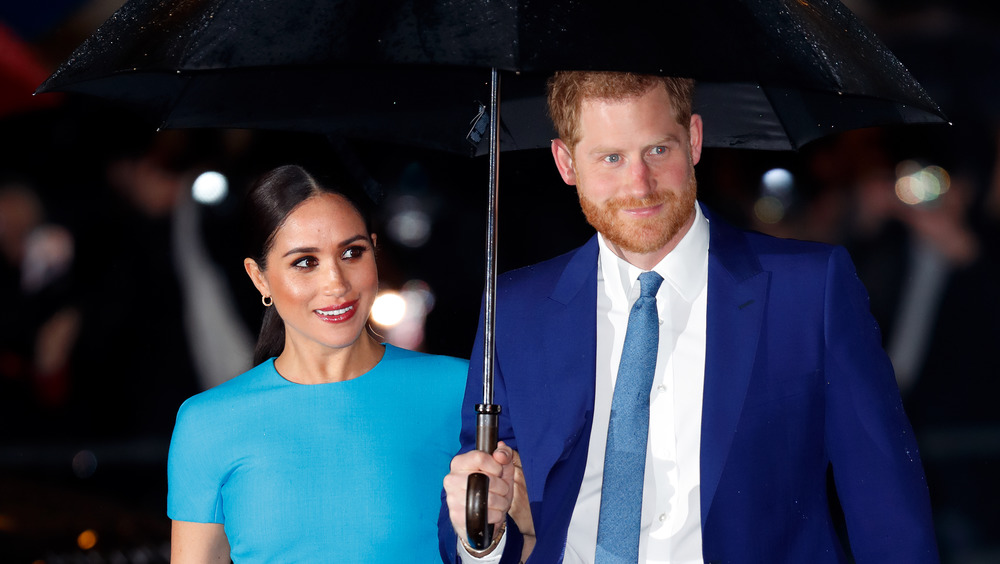 Max Mumby/indigo/Getty Images
As news reports continue to speculate about Meghan Markle's alleged bullying, her friends are jumping to the duchess' defense. In an Instagram post, alongside an image of Meghan helping her college friend, Lindsay Roth, with her makeup, Roth says that "Meg's M.O. has always been kindness" and that "goodwill runs in her bones." Roth then notes that she and Meghan have been friends for 22 years and that she has "seen firsthand how [Meghan] treats her friends and their families, and her colleagues." 
Roth goes on to describe the qualities she admires in Meghan: "If she's driving with you in the passenger seat, she will fling her right arm in front of you at the slightest bump in a gesture of love to ensure your safety." Roth also describes how Meghan helps her friends achieve their goals, and how "your passions will become hers on your behalf." And, notably, Roth says that Meghan is "laugh out loud funny," "smart," and "more than just a cover story."
Meghan Markle's friend says that the duchess is 'the same woman' that she was in college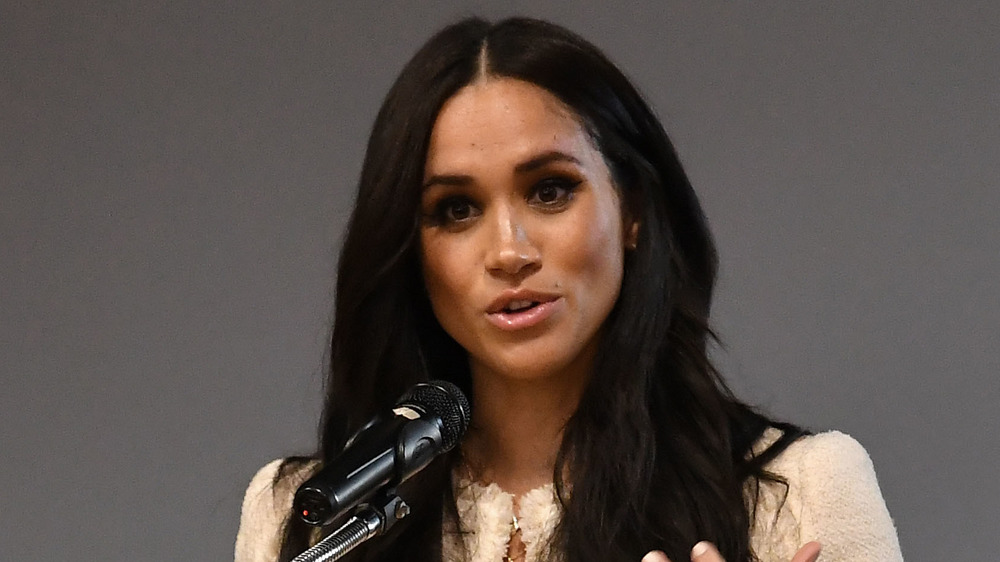 Wpa Pool/Getty Images
As Meghan Markle's college friend, Lindsay Roth, defends the duchess' character, she also reflects on the long history that the two share together. According to the Daily Mail, Roth and Meghan met in a literature class when they were both freshmen at Northwestern University. Though the friends both graduated in 2003, Roth is certain that Meghan is still the same person that she was in her college days. 
After reflecting on Meghan's character in her Instagram post, Roth goes on to say that the woman Meghan is today is the same woman as when they "were students together at Northwestern University," when the duchess' days "were spent auditioning" in Los Angeles, when Meghan was "living in Toronto as Rachel Zane on Suits," and both before and after she started dating Prince Harry. Roth emphasizes that Meghan is "this very same woman today," a woman whom Roth describes as "altruistic" and "magnanimous." 
Only time will tell what Meghan and Harry will reveal in their tell-all interview with Oprah Winfrey, but in the meantime, the duchess definitely has plenty of fans and friends rallying behind her.