Meghan Markle's Makeup Artist Speaks Out About Her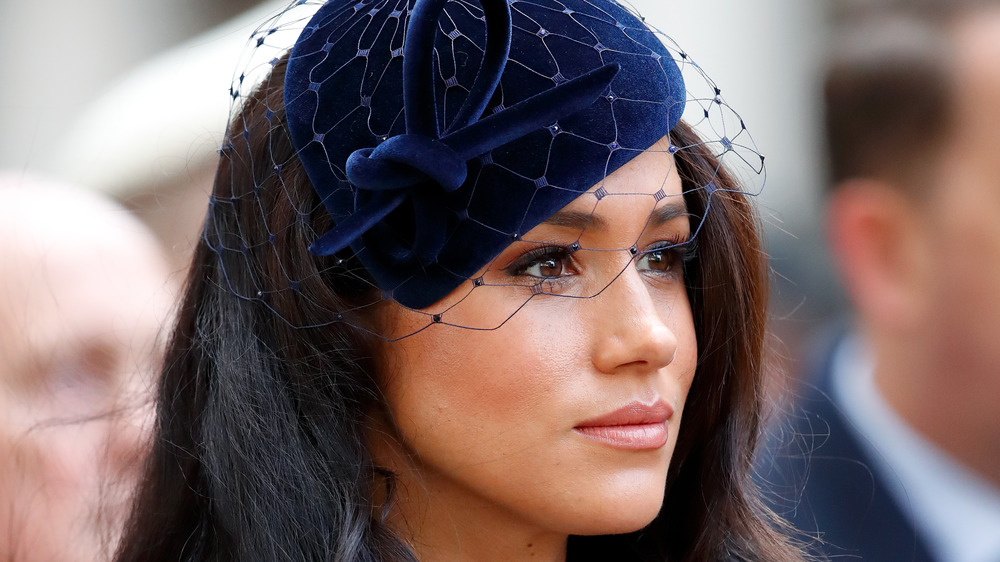 Max Mumby/indigo/Getty Images
Meghan Markle has been under fire for much of 2021, exacerbated as a few people have come forward, claiming that they were poorly treated or even bullied by the Duchess of Sussex, according to the Daily Mail. As those stories continue to circulate, some people close to Meghan have come forward to support her, perhaps in an effort to show the former Suits actress in a different light. Meghan's very own personal makeup artist Daniel Martin is one of those people. He took to his Instagram on March 5 to share a candid photo of himself with Meghan in what appeared to be a dressing room. 
The somewhat blurry shot received some really positive feedback. The post garnered more than 10,000 likes within the first eight hours, and dozens of people commented as well, showing their love and support for Meghan. But, ultimately, it was the caption of the snap that really had people talking. 
Meghan Markle and her makeup artist are BFFs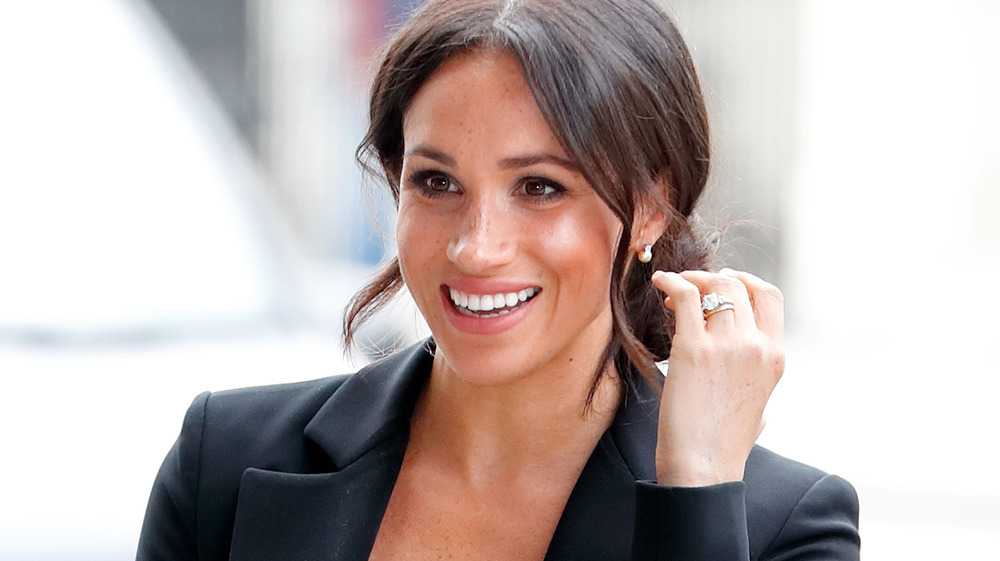 Max Mumby/indigo/Getty Images
The Instagram tribute to Meghan Markle by her makeup artist was a quote from Tao Te Ching by Lao Tzu. "Because she isn't self centered, people can see the light in her. Because she does not boast of herself, she becomes a shining example," the quote reads. "Because she does not glorify herself, she becomes a person of merit. Because she wants nothing from the world, the world cannot overcome her."
According to the Daily Mail, Meghan and Daniel Martin have a solid friendship that has spanned more than a decade. They first met when Meghan was working on the set of Suits. Once she decided to leave Hollywood behind to give her love story a real chance, she and Daniel kept in touch. According to The Sun, Daniel even did Meghan's makeup on her wedding day. He was on-hand at her New York-based baby shower, and was "one of the first" to visit Meghan and her husband Prince Harry at their home at Frogmore Cottage while Meghan was pregnant with her first child.