The Truth About Archie's Relationship With His Famous Grandparents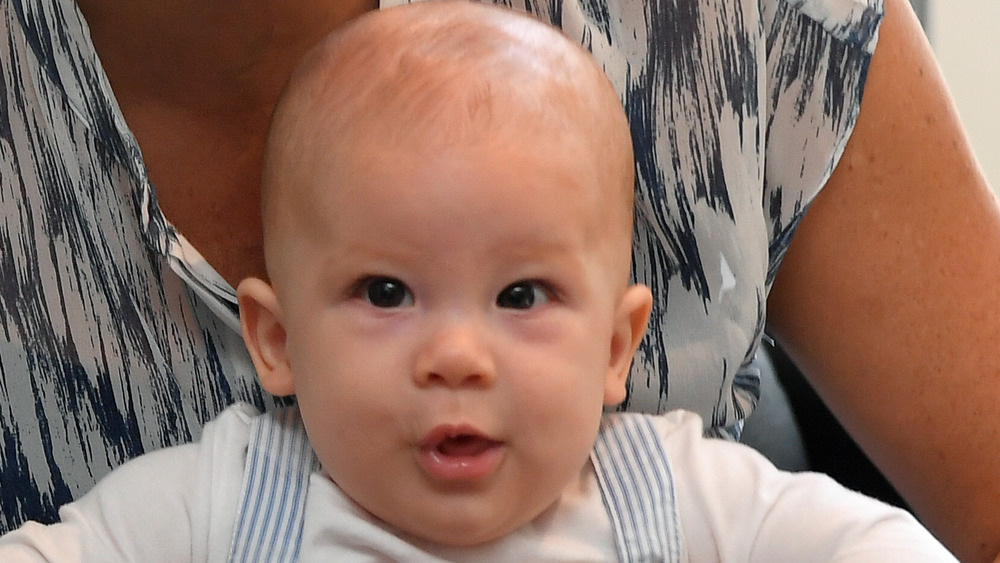 Pool/Getty Images
Meghan Markle and Prince Harry's son Archie was never bound to have a completely normal life — he has royalty in his blood, after all. However, Harry and Meghan made it clear they wanted to give their first son as normal of an upbringing as possible, starting with foregoing any royal titles to his name. According to Time, Archie's royal title would have been "Earl of Dumbarton," but his parents opted to use the royal family's personal surname, Mountbatten-Windsor.
Harry and Meghan proved how serious they were about raising their son outside the royal life when they stepped down as senior members of the British royal family in 2020 and moved to Meghan's home state of California. Since then, they have become financially independent from the family, accepted jobs that would not normally be approved as working royals, and announced they do not plan to resume their roles in the royal family. Furthermore, Harry and Markle have not returned to the U.K. since March 2020, which is when they finished up their last duties as working members of the royal family, per the Observer. Archie has not been to the U.K. since he was 6 months old, per Woman & Home.
Archie's relationship with his royal family has long been questioned, considering he has spent most of his life away from them. His father, though, has made it clear where his son stands with Queen Elizabeth herself. Keep reading for the truth about Archie's relationship with his famous grandparents.
Archie gets to see his grandparents with the help of the internet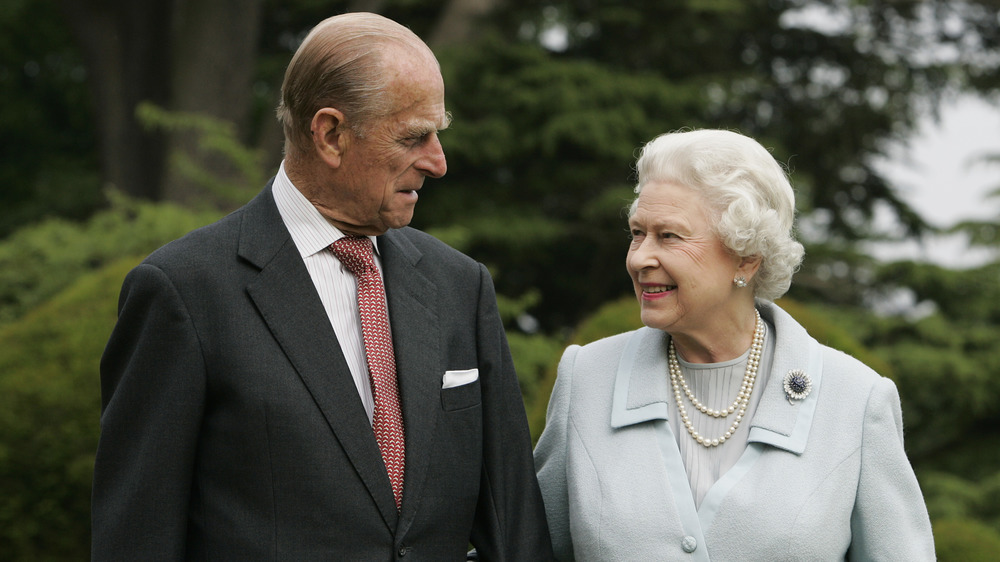 Tim Graham/Getty Images
Prince Harry appeared without Meghan Markle on an episode of The Late Late Show with James Corden on Feb. 25, 2021, which took the two on a double-decker bus around Los Angeles. During the conversation, Harry and Corden discussed a range of topics, from Harry's apparent rapping skills to his controversial love story with Meghan. He also gave some insight into what it's like for Archie to live so far away from his family. With the help of the internet, it seems like Archie's relationship with his famous great-grandparents is doing just fine. "We've Zoomed them a few times," Harry said of Queen Elizabeth and Prince Philip. "They've seen Archie running around. My grandfather, instead of pressing 'Leave Meeting,' he just [closes the laptop]. ... I'm like, 'Okay, bye,'" he laughed.
Harry also told James what Queen Elizabeth gave her grandson for Christmas. "My grandmother asked us what Archie wanted for Christmas, and Meg said a waffle maker," he explained. "She sent us a waffle maker for Archie. So [for] breakfast now, Meg makes up a beautiful, organic mix, [puts it] in the waffle maker, flips it, out it comes. He loves it. ... Archie wakes up in the morning and just goes, 'Waffle?'"
While Harry and Meghan's evolving relationship with the royal family is constantly questioned, it looks like the royal family has a lot of love for baby Archie.