What Meghan Markle Blamed Kate And Camilla For During Her Time In The Royal Family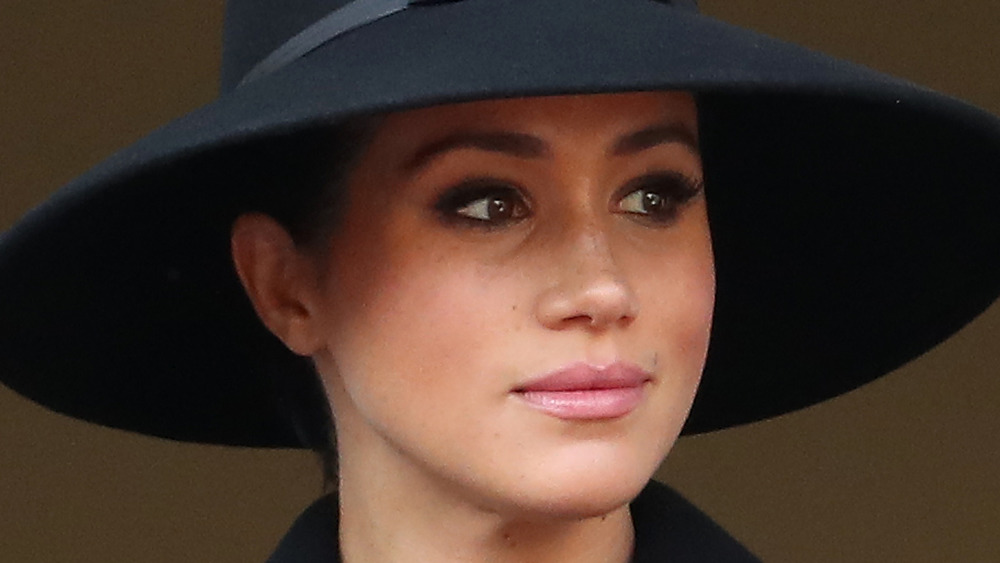 Chris Jackson/Getty Images
With an upcoming bombshell interview with Oprah Winfrey, and more and more drama surrounding the Duke and Duchess of Sussex, Prince Harry and Meghan Markle's relationship with the royal family is being revealed.
The couple's relationship with the royal family has been on the rocks, with Prince Harry and Meghan deciding to leave their roles as senior royals and live in California to raise their son Archie and soon-to-be second child. Since their big move, Prince Harry has been open about how the British press treated Meghan and that his interest in moving was to protecting his family, keeping in mind the death of his mother Princess Diana, as per Page Six.
As the royal couple creates their new life in California, rumors continue to swirl about their relationship with the rest of the royal family. And now, the Duke and Duchess are ready to speak out in an expected-to-be scathing interview with Oprah.
In the meantime, the negative stories revolving around Meghan continue to spark in the U.K., with past royal aides making "bullying" claims against the Duchess, sparking an investigation by the palace. However, sources told Us Weekly that the royal family is simply striking back at Prince Harry and Meghan in anticipation of what is to come in their interview.
Those following all of the rumors are hoping for some answers, as a few details about what really happened while Meghan was in the royal family spill out.
Meghan Markle reportedly believes there were efforts to 'destroy' her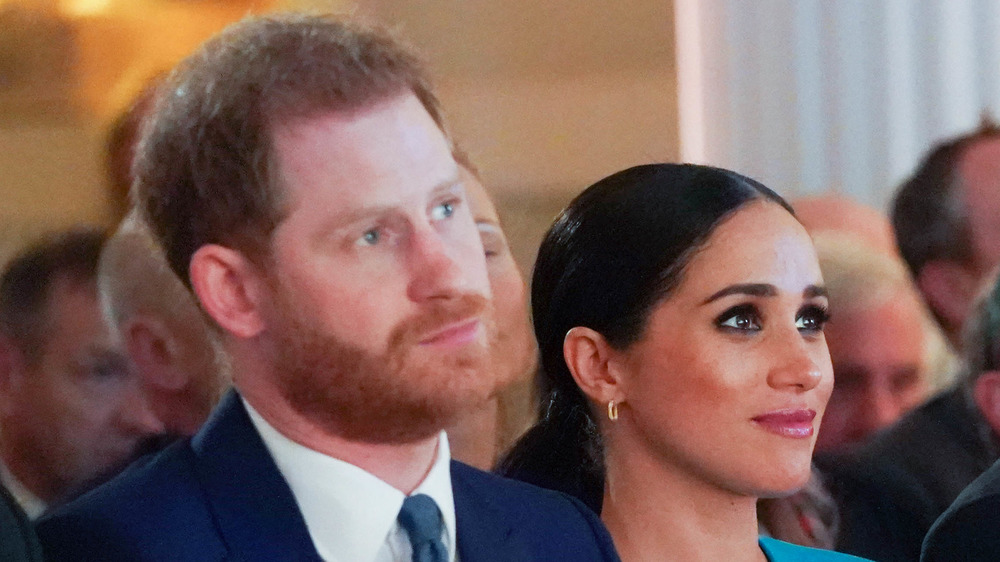 Wpa Pool/Getty Images
In a report by the Daily Mail, sources revealed that the Duke and Duchess of Sussex blame their sister-in-law, Duchess of Cambridge Kate Middleton, and Harry's father and step-mother, Prince Charles and Camilla, for approving negative stories in the press.
The source claims that both Meghan and Prince Harry believe that the British press got the green light from Kate and Charles' households — aka their own family was allegedly leaking to the press. In one leaked story "involved Prince Harry reportedly shouting at the Queen's dresser Angela Kelly during an incident involving Meghan's tiara" in their 2018 wedding, according to the outlet.
The report continues to reveal that the Duke and Duchess of Sussex "assumed that the men in grey suits were obsessed with destroying them." The claim comes just after a clip of the royal couple's interview with Oprah Winfrey showed Meghan claiming, per CBS News, "I don't know how they could expect that after all of this time we would still just be silent if there is an active role that The Firm [how some members of the royal family refer to themselves as a unit] is playing in perpetuating falsehoods about us."