Obi Toppin's Net Worth: How Much Does The Knicks Player Make?
Justin Casterline/Getty Images
New York Knicks rookie Obi Toppin is not even through with his first year in the NBA and the athlete is already making a name for himself in the big leagues. After being recognized for his athleticism while playing for the University of Dayton, Toppin was drafted by the Knicks in November 2020, making him the eighth overall pick in the 2020 NBA draft, per Essentially Sports. He stepped onto the court for the first time in December of that year and, although he did not sound too happy with his performance, he's ready to bring his A-game. 
"I don't feel perfect, but I feel all right," he told the New York Post at the time. "It was a learning experience. All of us have to get better at what we're doing on the court and trust each other and trust what the coach is telling us."
However, Toppin has already been recognized for his dunking abilities and will be participating in the NBA All-Star Game half-time Slam Dunk Contest on March. 7, 2021. "Having this opportunity is a blessing," Toppin told reporters, per Yahoo! Sports. With a bright future ahead of him, Toppin also has some nice paychecks coming his way. Keep scrolling to see his net worth.
Obi Toppin lucked out with his NBA contract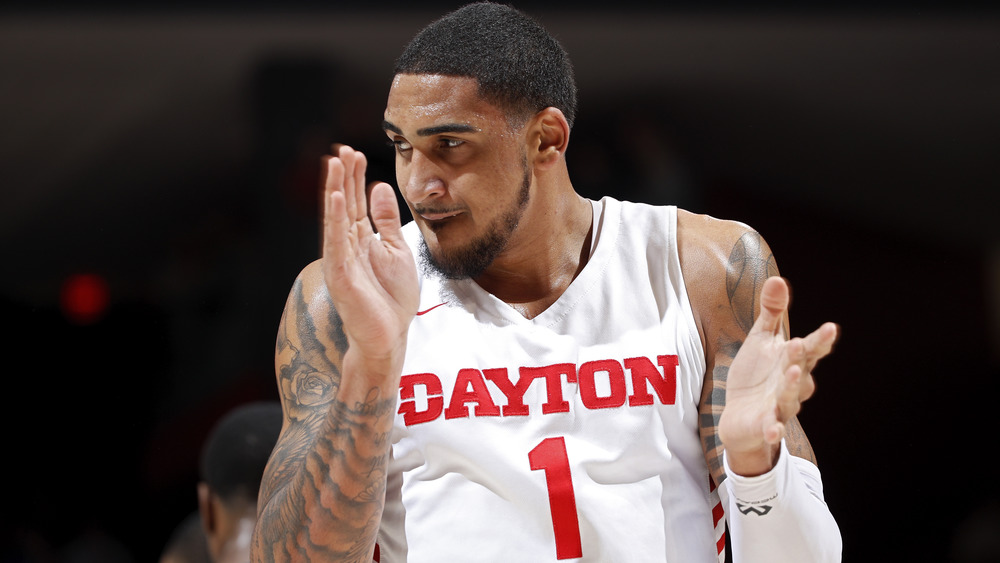 Joe Robbins/Getty Images
Considering Obi Toppin was a first-round draft pick to one of the most beloved sports teams in the country, it's no surprise the athlete signed a pretty lucrative contract with the New York Knicks. According to Spotrac.com, the athlete signed a two-year contract with the team worth almost $10 million and will receive an annual average salary of $5 million. Despite the details of his contract, there are not too many specifics about his net worth, but CelebsAgeWiki.com estimated it to be around $1 million to $5 million.
Additionally, Toppin became the first rookie from the 2020 NBA Draft to lock in a sneaker deal with Jordan brand in 2021. "There aren't a lot of people in this family; it's a very small circle," Toppin said in his February 2021 interview with the brand. "It's truly a blessing for the Jordan Brand family to be taking me in as one of their own."
He continued to explain what an honor it is to work with the brand, adding, "I grew up watching a lot of players wear Jordan gear. Seeing the swag that comes with it made me step my game up. When I get on that court, I want to be one of the swaggiest guys out there, with the best feets." It looks like the sky's the limit for this athlete!