Zion Williamson's Net Worth: How Much Does The NBA Star Make?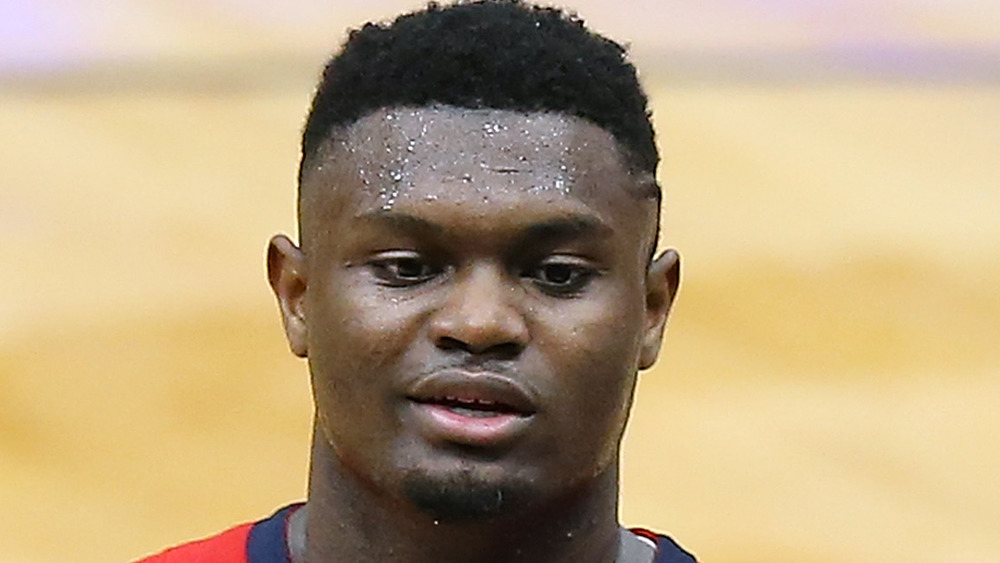 Jonathan Bachman/Getty Images
Move aside, LeBron James! Zion Williamson is the next big thing in the future of basketball, and his net worth proves it. A power forward with a spectacular affinity for slam dunks, Williamson is one of the most promising newbies in the NBA. Williamson actually finished his high school athletic career with 17 scholarships for several different colleges but chose fan-favorite Duke University.
It must have been kismet, because he was the number five pick for Duke University for the 2018 top basketball recruits, according to 24/7 Sports. The sports star only spent one year as a Blue Devil before he made the decision to go professional. Williamson ended up being the number one overall draft pick in the 2019 NBA Draft and went on to sign a contract with the New Orleans Pelicans, according to NBA.com.
Williamson has definitely gone on to prove his b-ball prowess. In his first professional season, the now-20-year-old became the first teenager in NBA history to score more than 20 points in 10 consecutive games, according to Yahoo! Sports. Lee Sartor, the forward's former high school coach, told The Charlotte Observer that North Carolina basketball coach Roy Williams told a high school Williamson that "he was probably one of the best high school players he's seen since Michael Jordan." Even basketball great Kevin Durant told USA Today that he thought Williamson was "a once-in-a-generation type athlete." So does he have a once-in-a-generation type net worth?
So, how much is Williamson really worth?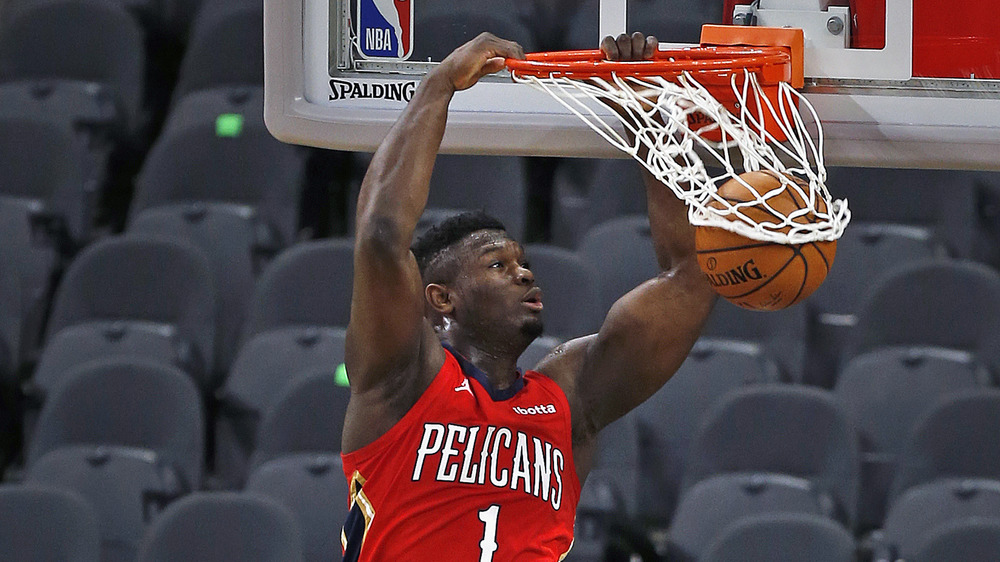 Ronald Cortes/Getty Images
By 2023, Williamson is slated to make up to $44.2 million from his four-year contract with the Pelicans, according to Fortune. As of 2021, though, Celebrity Net Worth estimated that the basketball player's net worth was $8 million. But it's Williamson's deal with Nike that is sure to make the six-foot-seven basketball star's net worth grow.
Nike announced that Williamson had signed an exclusive, $75 million contract with the sportswear company in July 2019, the richest rookie shoe deal in NBA history, according to ESPN. The shoe deal would entail that Williamson endorses Jordan Brand shoes over a five-year period, receiving $15 million per year, per Forbes.
This endorsement is bound to be the first of many for the Pelican player. Between the NBA's $109 million salary cap and plenty of future endorsements that will certainly come his way, "Zion Williamson's going to make $1 billion playing basketball effortlessly," ESPN college basketball analyst Fran Fraschilla told Forbes. Through his prospective success in his career and him steadily booking future deals, Zion Williamson is definitely going to see his net worth rise exponentially.