Why You Recognize The Actor Who Played Farmer Fran In The Waterboy
Bobby Boucher stands as one of Adam Sandler's most iconic characters and helped shape 1998's The Waterboy into a comedy classic. It's not only fans of the movie that wished they had more of the memorable character, but fellow comedian and Sandler collaborator, Kevin James, said he would like to see Boucher return to the big screen. 
Speaking to Cinema Blend in September 2020, the I Now Pronounce You Chuck & Larry actor told the outlet that out of all the legendary Sandler characters, he would most want to see the loveable football player get a spin-off. "I think Bobby Boucher would crush it. I'd wanna see more of that, "James said, "I think he's phenomenal."
The Waterboy remains indelible not only because of Sandler's starring role, but because of the supporting cast, too. One of the standout characters was Mud Dogs assistant, Farmer Fran, the marble-mouthed helper who spoke in a nearly inaudible exaggerated Cajun accent. Former Louisiana State University defensive lineman, Todd Holland, spoke to SB Nation in 2018 about the authenticity of Fran's accent. "I don't know if it was on point as far as the tone," he added, "But it was definitely on point as far as you can't understand a damn word they're saying."
So who is the actor who played the hilarious Farmer Fran?
The actor appeared in several Adam Sandler flicks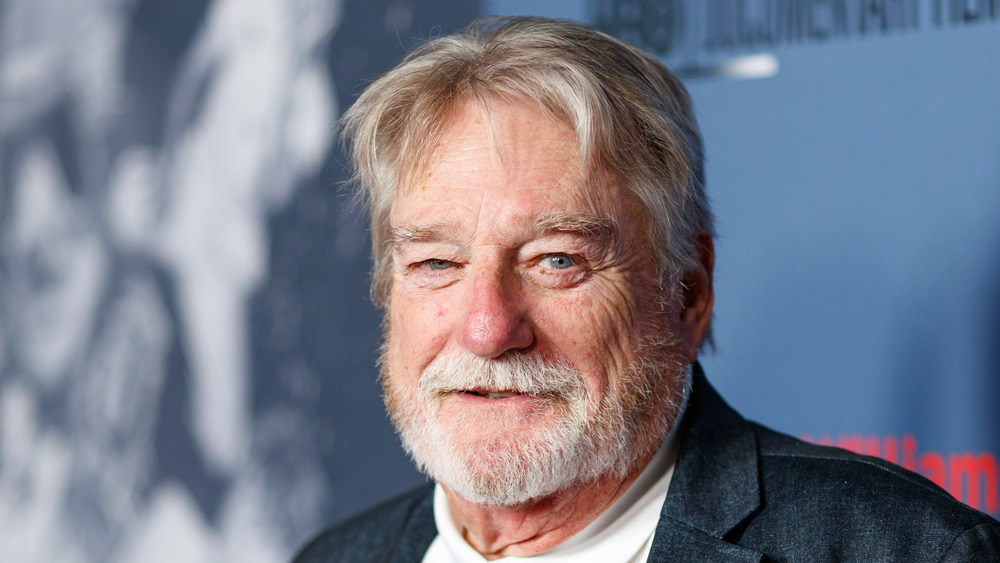 Christopher Polk/Getty Images
The Waterboy's Farmer Fran was portrayed by veteran comedian and screen actor, Blake Clark. He is a native of Georgia who fought in the Vietnam War, as per Laugh Factory. Long before his stint as Fran, the actor had appearances on hit shows such as M*A*S*H and the 1985 film St. Elmo's Fire. He also did comedy sets on Late Night with David Letterman and Late Night with Conan O'Brien.
Clarke first met Adam Sandler when the two worked together on the movie Shakes the Clown in 1991. "We became friends then and Adam has been very good to me," the actor told Movie Hole in 2004. Since then he has appeared in a slew of Sandler films including 50 First Dates, Little Nicky, Mr. Deeds, Grown Ups, and many more.
In the rom-com 50 First Dates, Clark played the father of Drew Barrymore's amnesiac character who falls for Sandler's. "She is such a wonderful person with a great charm and warmth. Heck, I wish I was her father!" he told Movie Hole about the collaboration.
Blake Clark's voice is a secret weapon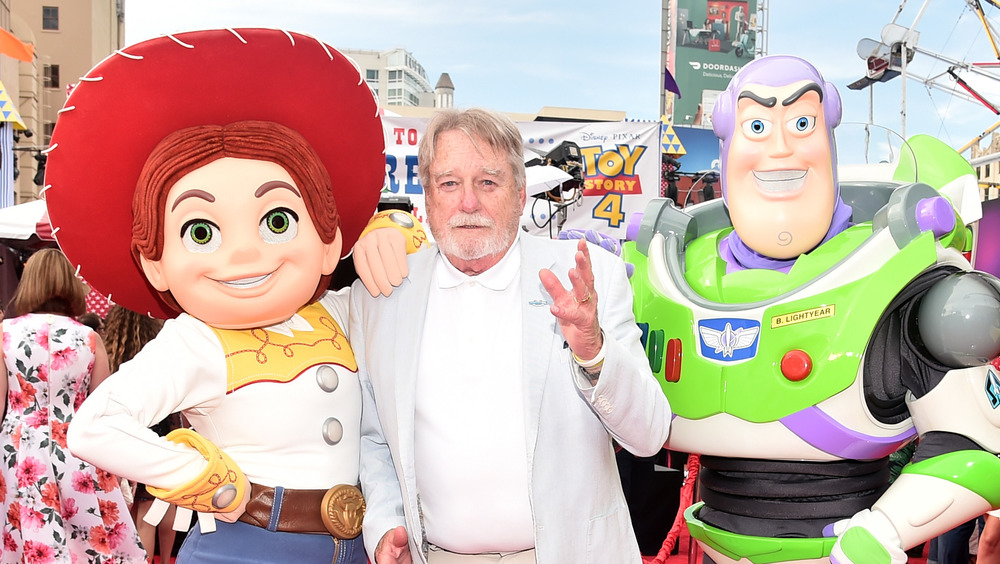 Alberto E. Rodriguez/Getty Images
Some fans might recognize Blake Clark, but not know exactly where they remember him from. The seasoned vet appeared in 12 episodes of Boy Meets World from 1995 until 2002 as Chet Hunter, the mostly-absent father of Shawn, per Entertainment Weekly. Although Clark's character died in the show, he came back "as a subconscious guide" to Shawn, and even made an appearance in the show's spinoff Girl Meets World, as per Variety.
That was not the only noteworthy '90s show that Clark had a part of. He also played Harry in Home Improvement who owned Harry's Hardware. "It was going to work every day — on the weeks that I was on the show — and laughing all week and then getting paid," Clarke told Movie Hole in 2004 about his part.
The gravelly-voiced performer also nabbed a small role as the voice of a dog on Sabrina the Teenage Witch, per IMDb. Clark's voice-acting credits are as impressive as his on-screen roles. As covered by Zimbio, he took over duties as Slinky Dog in Toy Story 3 and returned for Toy Story 4.
Whether it's a few scenes on-screen or off-camera, Clark makes an impression with any character he plays.