Who Is Jason Sudeikis' Rumored New Girlfriend, Keeley Hazell?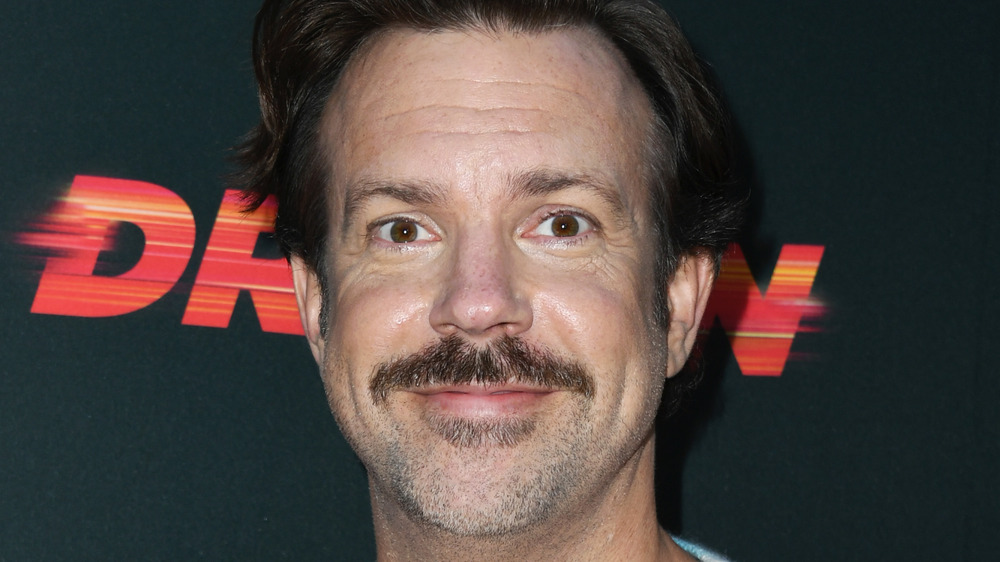 Jon Kopaloff/Getty Images
Following Jason Sudeikis' split from Olivia Wilde (who sparked headlines about her relationship with Harry Styles), fans have surely been curious to find out if he was ready to move on, too. And that seemed to be exactly what he had done when rumors of a new relationship with Keeley Hazell started buzzing.
But what started the talk in the first place? Well, according to E! News, "Sudeikis did more at the Golden Globes ceremony than just accept his Best Actor in a Comedy Series award for his performance in his Apple TV+ series Ted Lasso — he also subtly hinted at his possible romance with ... Hazell." That's because some fans noticed he seemingly appeared to be in the same room as Hazell when she shared a photo of herself to her Instagram Stories. She was also "spotted wearing Jason's hoody which he wore when he" accepted his Golden Globe. On top of that, the Mirror revealed that "the pair reportedly enjoyed a series of 'secret dates'" and had both been spotted leaving her apartment.
However, things may not be quite as they seem. A source told Us Weekly that Sudeikis and Hazell "are not dating." In fact, according to the insider, the star is "still really heartbroken," meaning that "it's still way too soon for anything serious at all." Whether or not the pair are actually involved, you are likely wondering: Who is Hazell?
You may have seen Keeley Hazell on-screen with Jason Sudeikis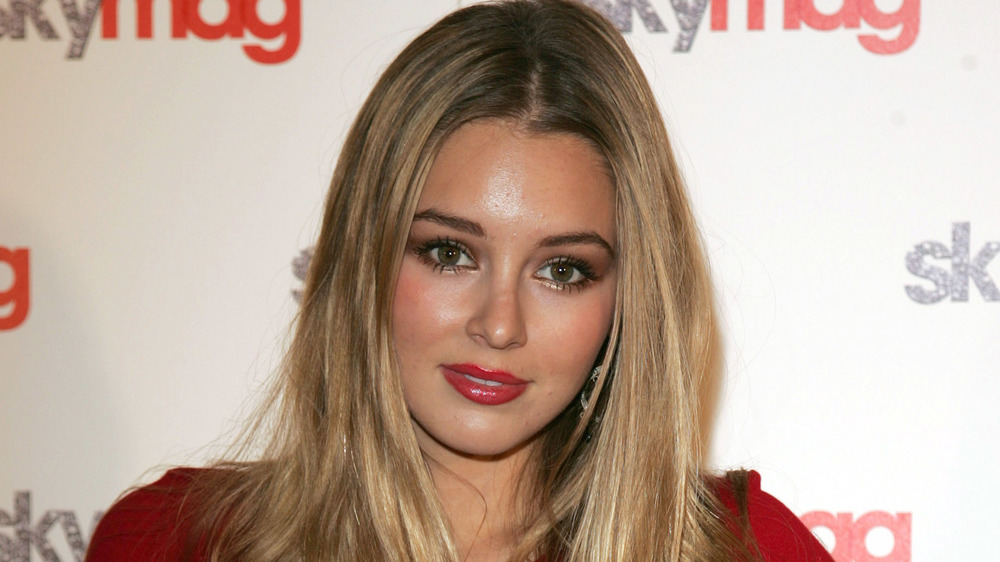 Antony Jones/Getty Images
If you have ever watched Horrible Bosses 2, then you have actually seen Keeley Hazell and Jason Sudeikis in the same film. It turns out that the two met while making the movie back in 2014, according to the Mirror. If you cannot quite remember her in the comedy, IMDb notes that she played "Rex's Assistant." The two were again cast in the same project when they both appeared in Ted Lasso, which sees Hazell playing Bex and Sudeikis appearing as the main character. Hazell has also landed roles in The Beauty Inside alongside Topher Grace and Mary Elizabeth Winstead, as well as The Royals with Elizabeth Hurley.
Before Hazell's time on the screen, she was still working in front of the camera in a slightly different way. The Sun explained that the "former glamour model" was someone who "was known for her work on Page 3," which "publish[ed] pictures of topless pin-ups," according to Entertainment Daily. In fact, Hazell was actually "The Sun's Favourite Page 3 [model] of all time," per the outlet. Beyond that, the famous figure also gained popularity by posing for "various lads mags like FHM and Loaded."
While modeling obviously helped launch Hazell's career, it's clear that she's now more focused on acting (and a potential Hollywood romance).