Why Fans Want To See Abigail Heringer As The Next Bachelorette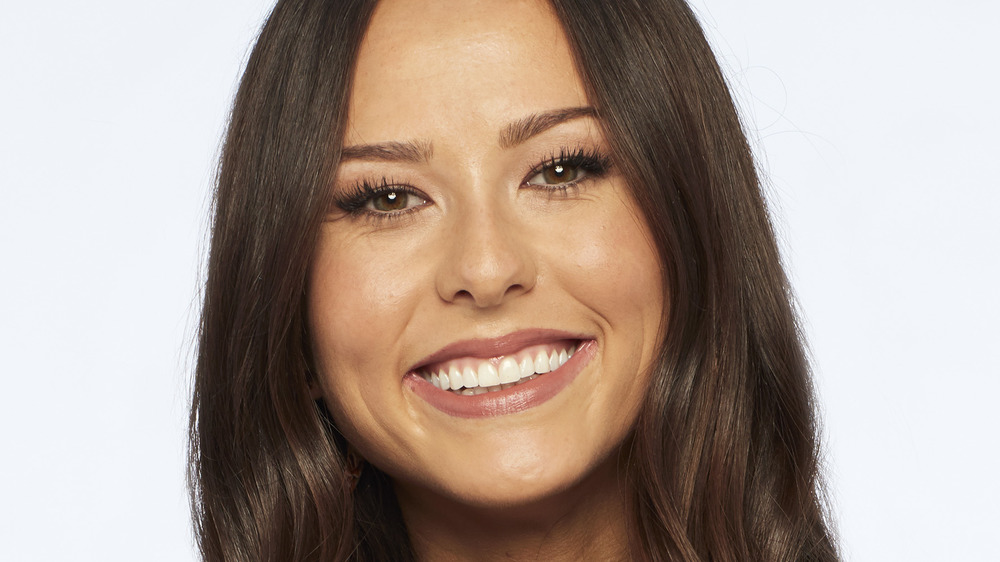 Craig Sjodin/ABC
Abigail Heringer was one of the most memorable women from Matt James' season of The Bachelor. She hails from the Pacific Northwest, and instantly caught Matt's eye, scoring the "First Impression" rose on night one of Season 25, according to PopSugar. Perhaps unsurprisingly, Abigail quickly became a fan-favorite, too. In fact, many fans have been hoping that Abigail will be named as the next Bachelorette. A Reddit thread dedicated to Abigail has been steadily growing, with dozens of fans hoping that she will get a shot to take the helm.
Abigail was sent home by Matt because he ended up getting closer to other women. Shortly before the hometown dates, Matt told Abigail that he was "so comfortable" in their relationship that he "explored others." However, that caused his other relationships to take shape, leaving his connection with Abigail in the dust. Matt went on to tell her that his heart was "pulling [him] in another direction" (via Bustle). Bachelor fans seemed just as bummed out by Abigail leaving as she was after getting dumped, and now, #TeamAbigail is ready to see this brunette beauty hand out roses. Here's why.
Abigail Heringer made history on 'The Bachelor'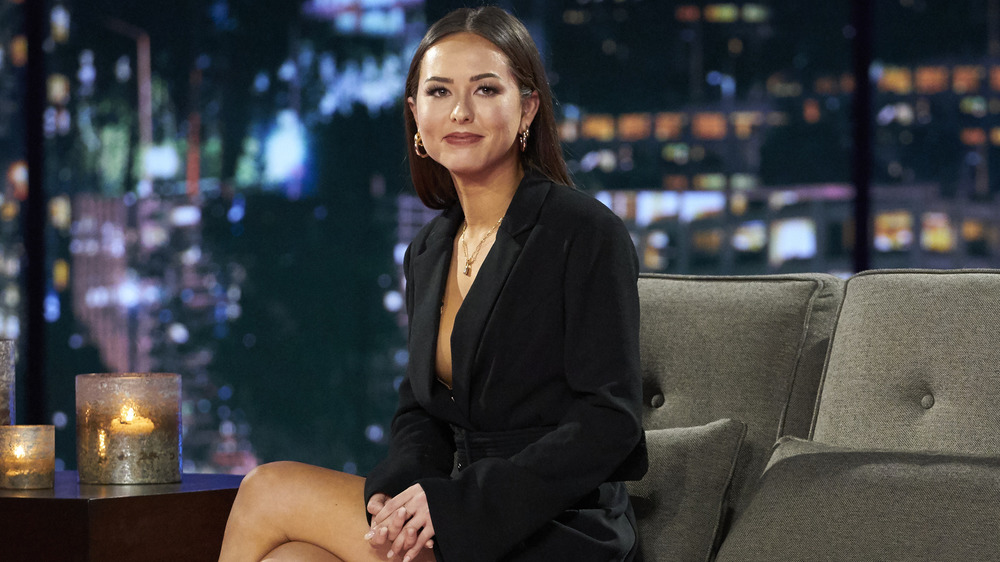 Craig Sjodin/ABC
Abigail Heringer did not cause any drama at Nemacolin Resort. She was sweet, funny, and she seemed to get along with everyone. The more fans learned about her, the more they seemed to like her. Oh, and she also made Bachelor history the moment that she stepped out of her limo. 
Abigail was the first hearing-impaired contestant to ever appear on a Bachelor franchise show, according to Us Weekly. When she was just 2-years-old, Abigail underwent cochlear implantation surgery. A cochlear implant is a small electronic device that stimulates the hearing nerve (the cochlear nerve), according to Johns Hopkins Medicine. The external portion of the implant rests on the side of Abigail's head, but is covered by her hair. 
Abigail chose to be open and honest about her disability, telling Matt James that she was deaf within minutes of meeting him. Her mom praised her daughter in an interview with the Statesman Journal ahead of the season, saying that she was "surprised she was willing to share her story about her hearing loss," but that she was "proud" of her for "sharing the story." Many people were inspired by Abigail's story, which only supports the numerous reasons that fans want to see her as the next Bachelorette. Also, as someone of Korean descent, Abigail would continue to make Bachelor history as the first Asian American lead for the franchise.
But wait! There's more!
Here's why Abigail Heringer would be the perfect 'Bachelorette'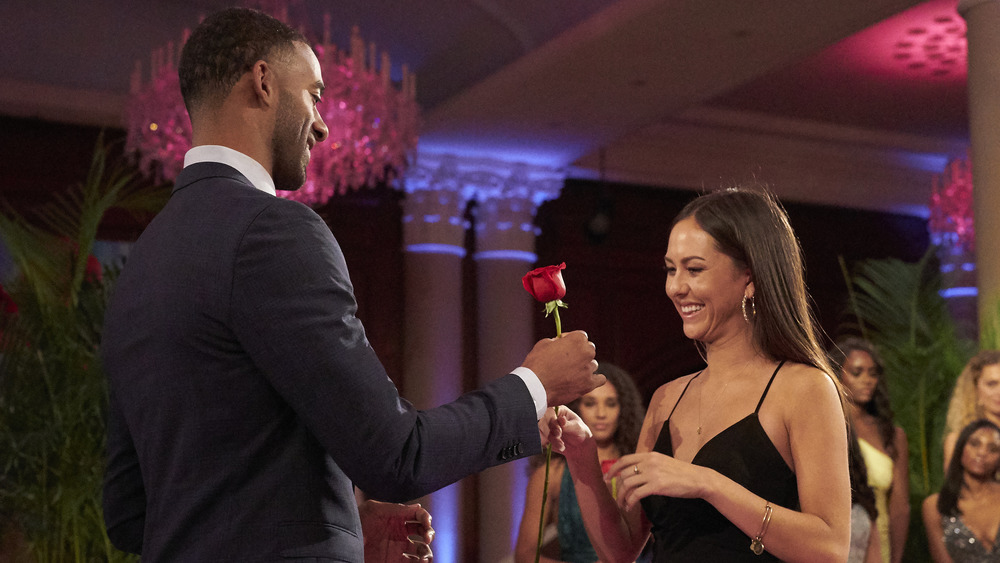 Craig Sjodin/ABC
Abigail Heringer has a lot to offer when it comes to a relationship, and that may make her a prime choice for The Bachelorette. According to her ABC bio, she loves spending time with her family and she really enjoys being outdoors. In fact, one of her favorite things to do in her spare time is golf with her grandparents. And Abigail's golf game is pretty strong. She's been hitting the links since she was super young, as evidenced by this Instagram throwback!
Abigail lives in Oregon, where she works as a financial manager at the Opus Agency, according to Women's Health. She earned her bachelor of science degree in finance from Linfield College in 2017. Abigail refers to herself as "easygoing" and "laid back" in her bio. And, in case you had any doubt, Abigail scored major points with longtime Bachelor franchise host Chris Harrison. Chris had nothing but glowing things to say about Abigail before The Bachelor aired. He called her "an absolute gem of a woman" and said that it was "impossible not to fall in love with" her (via Us Weekly). We already adore this groundbreaking contestant and we would love nothing more than to watch Abigail find the love she deserves!