Here's How Much John Boyega Is Really Worth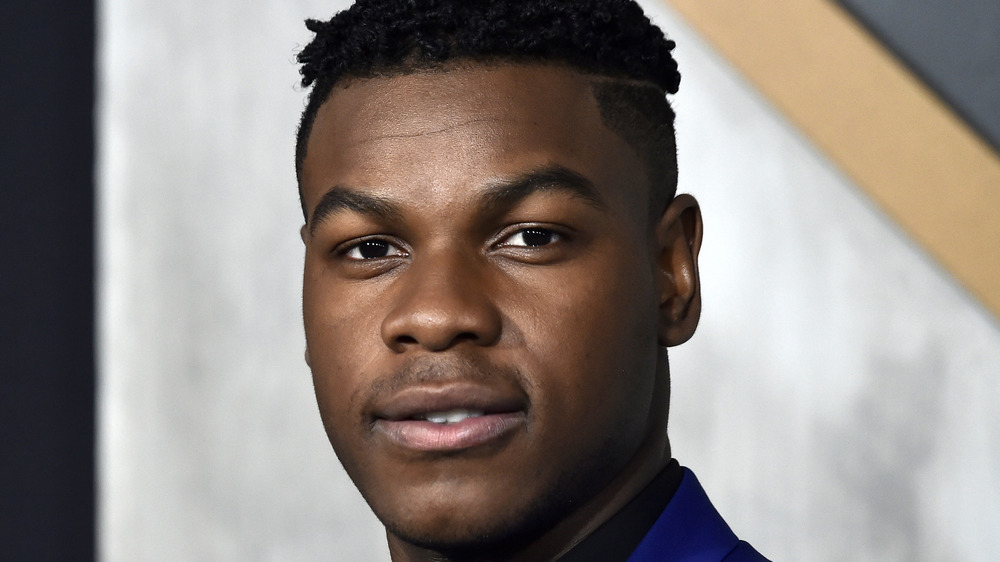 Frazer Harrison/Getty Images
There's no doubt that John Boyega is a force to be reckoned with in the entertainment industry, as well as someone who has proven to have what it takes to enjoy a long and successful career on the screen. Along with nabbing a major role in the Star Wars film franchise along with Mark Hamill and Daisy Ridley, IMDb notes that the actor has also appeared in films like 2014's Imperial Dreams, 2017's The Circle, Detroit which came out that same year, and 2018's Pacific Rim: Uprising. He also won a Golden Globe in 2021 for best performance by an actor in a television supporting role for his work on Small Axe.
In fact, Boyega has made such an impression on big names in show business, that GQ pointed out in 2020 that after "capturing the role of Finn in 2015's Star Wars: The Force Awakens," which apparently "represented the professional equivalent of an enormous poker win," he's now a "performer coveted by directors as varied as JJ Abrams, Kathryn Bigelow, and Steve McQueen." No big deal.
Indeed, along with earning countless fans, critical acclaim, and endless potential for his future opportunities, Boyega has also earned quite a bit of money. However, considering his accomplishments and his status, it might not be as much as you may have assumed.
John Boyega doesn't have as much money as you might assume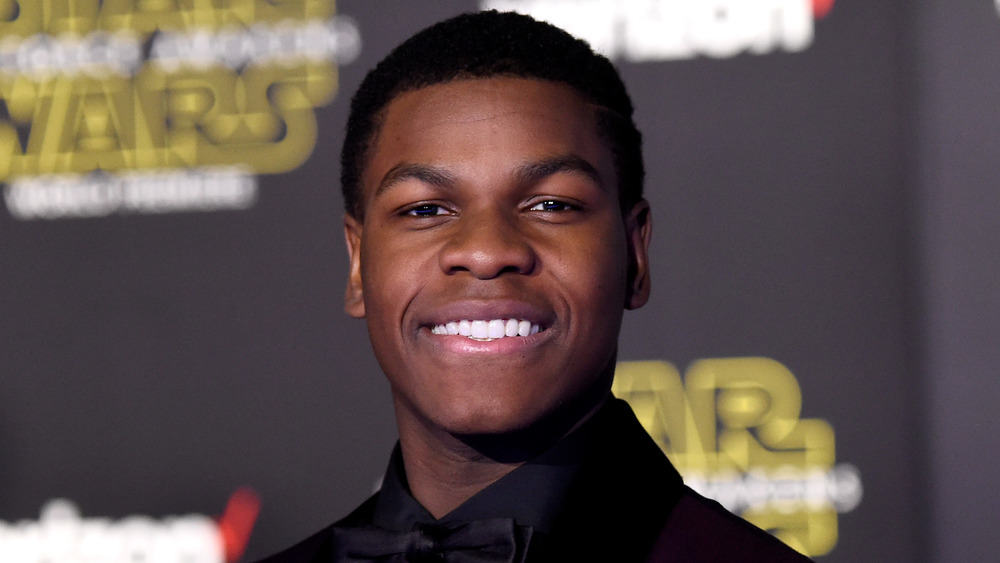 Frazer Harrison/Getty Images
John Boyega has put his money to good use. The loving son bought his parents a house in 2017, which is clearly a super sweet thing to do. On top of that, take a peek at his Instagram account and you'll see that he's willing to spend some cash on things like getaways to dreamy locations and flashy vehicles (even if some of them are mini versions), not to mention art and collectibles, as well as his social media-worthy wardrobe.
Despite the fact that Boyega has enough money to fund a comfortable lifestyle (for both himself and his parents), it turns out this is one Star Wars star who might not be as rich as you thought, as Celebrity Net Worth puts his fortune at a relatively modest (by Tinseltown standards, anyway) $6 million. That said, we have no doubt that he'll be making some serious funds in the years to come — not that it's about the money for the actor. 
Known for speaking out against systemic racism amid the Black Lives Matter movement, Boyega told AP that he's not going to "take the money and shush," explaining, "I always tell young actors who are getting into it, they've got their first franchise or first big role: You're gonna have to navigate people assuming that you're a piece of [expletive]. Normally the assumption is you keep quiet, you keep cashing checks and you keep it moving. That's the hardest thing to navigate, when you don't feel that way."