People Associated With Meghan Markle Who Might Not Support Her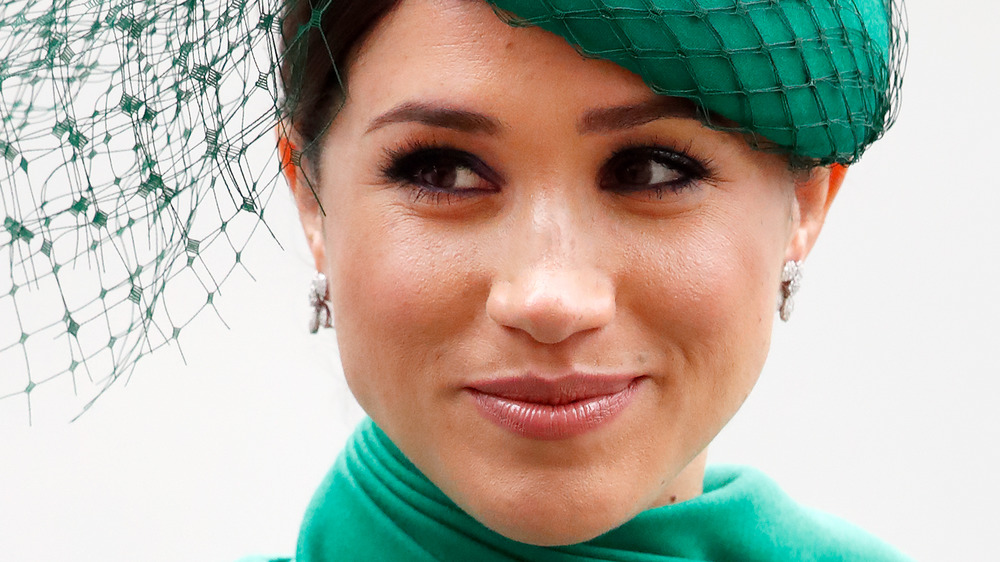 Max Mumby/indigo/Getty Images
Oprah Winfrey's March 2021 interview with Prince Harry and Meghan Markle appears to be opening up old wounds across the pond. Just days before Oprah's interview with the Duke and Duchess of Sussex airs on CBS on March 7, The Times published a story about Meghan's alleged bullying at Kensington Palace.
After The Times' story broke, Buckingham Palace made an unusual statement that it would be opening an investigation on "claims the Duchess of Sussex bullied her staff." The palace was "very concerned" about the bullying allegations (via BBC). The royal statement unleashed a new war of words between Meghan, Prince Harry, and "The Firm." But who are the people behind the latest smear attack on Meghan? Unfortunately, there is probably a long list of people who want to smear the Duchess of Sussex.
According to Deadline, the interview with Oprah is a worldwide media event that will be seen in 70 countries. Promo clips from Oprah's interview seem to indicate that Prince Harry and Meghan are spilling all the dirt on the royal family, so it would not be a total surprise if some family members are aligned with the smear. You might even assume that some former royal staffers looking for their 15 minutes of fame might be part of the recent attacks on Meghan, but the U.K. tabloids might also be involved.
Keep reading to discover some people associated with Meghan who might not support her.
Meghan and Harry's former aide Jason Knauf is at the center of the drama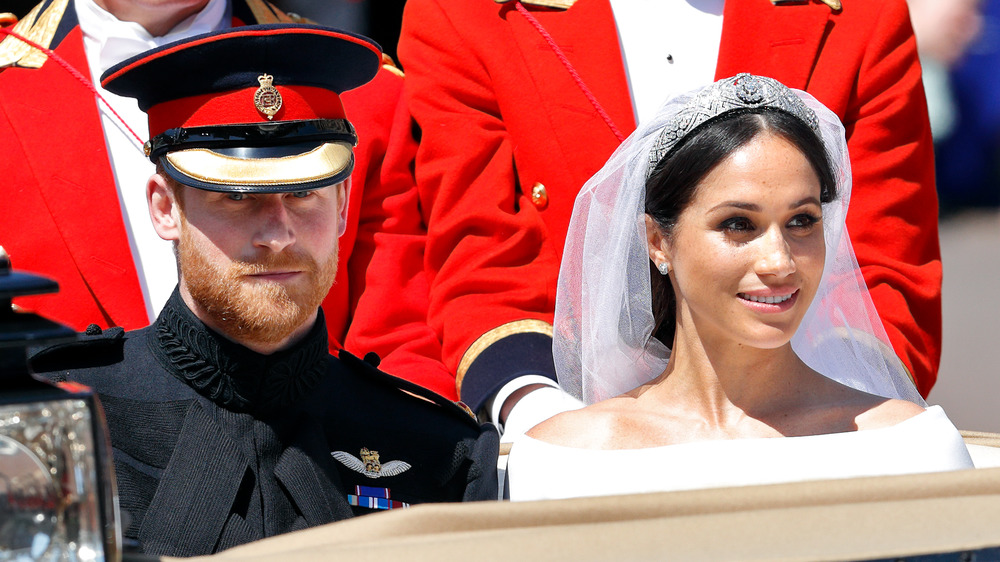 Max Mumby/indigo/Getty Images
American Jason Knauf is at the center of the latest allegations about Meghan Markle and Prince Harry. According to Newsweek, Knauf is the "trusted advisor" in the eye of the storm about Meghan bullying her royal aides, and he sent the email outlining his concerns about the Duchess of Sussex in October 2018.
Page Six reported that Knauf is a "Texas native who worked his way into a trusted job in the British monarchy." Knauf was Meghan's press secretary and he was a guest at Harry and Meghan's wedding in May 2018. But only two months after becoming a key part of the Duchess of Sussex's team, Page Six reported that "Knauf called out Meghan for allegedly being a boss from hell."
Knauf's job might explain why he doesn't support Meghan. According to The Independent, Knauf worked for the Duke and Duchess of Cambridge as communications secretary from 2015 to 2018. He left Prince William and Kate Middleton's team in 2018 after Meghan and Harry were married to serve as communications secretary for the Duke of Sussex and his wife.
Page Six reported that "Knauf resumed working for Kensington Palace, becoming the chief executive of the Cambridges' Royal Foundation" in March 2020. It appears Knauf, the former "trusted advisor," has very deep ties to William and Kate. Coincidence?
These former aides don't exactly seem to be Team Meghan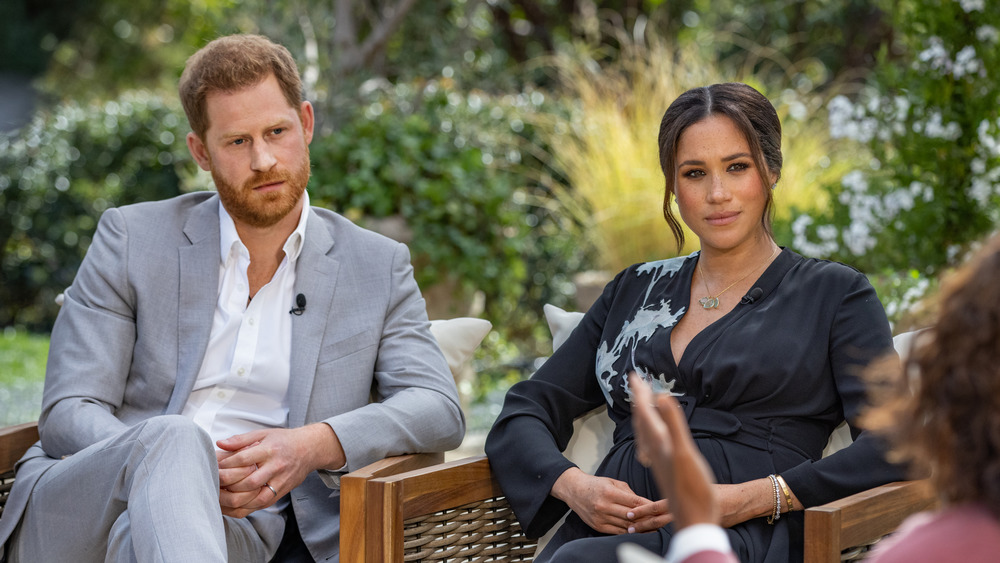 Handout/Getty Images
Meghan Markle and Prince Harry have worked with other royal staff members who might not be big fans of the Duchess of Sussex. Former aides Amy Pickerill, Katrina McKeever, and Melissa Toubati are at the top of the list of aides who aren't "Team Meghan."
According to Page Six, Meghan's assistant private secretary Pickerill quit after working for her for 18 months. When she resigned in March 2019, sources said it was because she was leaving the country. Page Six reported Pikerill works for The Royal Foundation of The Duke and Duchess of Cambridge.
McKeever is the former senior communications secretary for the Duke and Duchess of Sussex. She resigned from her job four months after the couple's wedding. She is now a Senior Advisor for Crest Advisory. It was a major drama when Meghan's personal assistant Toubati quit after only six months. The Sun reported that Toubati played a huge role in Prince Harry and Meghan's wedding, but then ditched her royal gig to work for U.K. billionaire Richard Livingstone and his wife.
Having so many staffers leave under a cloud does not look great for Harry and Meghan. But it can't be ignored that it appears there's a double standard in the royal family when it comes to the Duchess of Sussex. One glaring example, as pointed out by The Hollywood Reporter, is that the palace is investigating accusations of bullying against Meghan, but opened no investigation about Prince Andrew.