Bethenny Frankel Unleashes On Meghan Markle Ahead Of Oprah Interview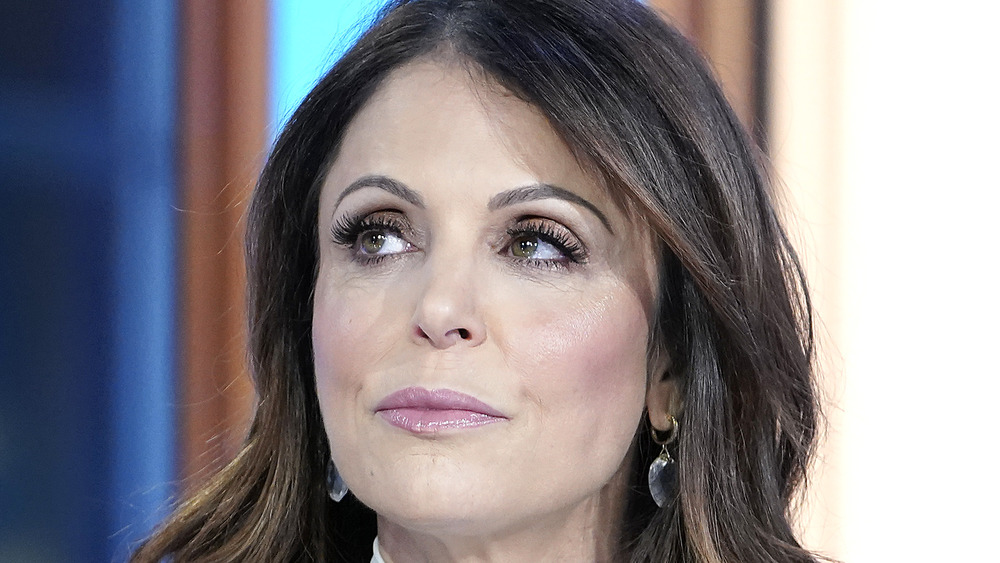 John Lamparski/Getty Images
Prince Harry and Meghan Markle are opening up about their new lives in Santa Barbara, Calif., in a highly anticipated interview with Oprah Winfrey on March 7, 2021. The Duke of Sussex and the pregnant Hollywood alum are sitting down with the prominent TV host in a tell-all on CBS, which will give viewers a deep dive into the "unbelievably tough" public lives they've led as members of the royal family.
This interview marks the first time Harry and Meghan are appearing on a TV special since stepping down as senior members of the royal family — who are also referred to as The Firm — in January 2020. The couple chose to relinquish their roles and move with their son, Archie, to the U.S. after relentless negative media attention, which Meghan accuses the royal family of actively encouraging. "I don't know how they could expect that, after all of this time, we would still just be silent if there is an active role that The Firm is playing in perpetuating falsehoods about us," she told Oprah in a preview clip.
Just days before the broadcast was set to air, Buckingham Palace announced it was opening an HR investigation after several staff members claimed Meghan bullied them in 2018, per CNN. Since then, the internet hasn't stopped talking about the royal drama. However, it appears not everyone is supportive of the duo. Keep scrolling to find out what Bethenny Frankel had to say about Meghan ahead of the interview premiere.
Bethenny Frankel tells Meghan Markle to 'cry me a river'
Bethenny Frankel didn't hold back when expressing her feelings about Prince Harry and Meghan Markle's interview with Oprah Winfrey. Just hours before the tell-all is set to premiere on CBS, The Real Housewives of New York City alum revealed why she has little sympathy for the royal duo. Bethenny divulged her opinions while reposting a tweet that said, "Yeah cause the staff were so respectful of her," alongside screenshots of headlines from the U.K. media regarding the Duchess of Sussex over the years. One read, "Staff Working At Kensington Palace Have a VERY Harsh Nickname for Meghan Markle." 
Despite the negative attention, the Bravo star told Meghan to "cry me a river," while tweeting out, "The plight of being a game show host, fairly unknown actress, to suffering in a palace, [with] tiaras & 7 figure weddings for TWO WHOLE YEARS to being a household name [with] @Oprah on speed dial, fetching [$7 million] for interviews, hundreds of millions in media deals. #MARRY."
However, Bethenny added she "100 [percent gives] Harry a break," noting that he escaped the royal family after the media's stalking led to Princess Diana's death in 1997. But, she continued, "This isn't the way to generate less press & cannot be filed under the guise of wanting privacy to prevent a repeat of previous events."
To find out if you agree or disagree with Bethenny, be sure to catch the special on CBS on March 7 at 8 p.m. EST.